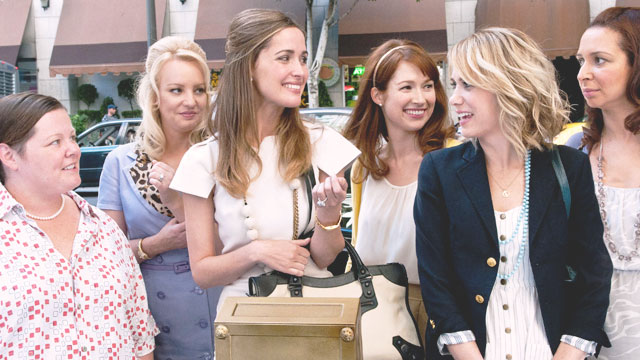 As you grow older, you go through a lot of changes, and everything around you changes just as often. These can be as simple as your your taste in men (like that's ever really simple) and sense of style, or as serious as your life goals and your definition of friendship. You might agree that friendships in your 20s have everything to do with your shared passions and proximity to one another, but now, they require more flexibility in terms of the time you spend together (which is totally normal!) and accepting who the other person has grown to be.
CONTINUE READING BELOW
Recommended Videos
ADVERTISEMENT - CONTINUE READING BELOW
A recent study published by the Aalto University School of Science in Finland and Oxford University found that people start losing their friends at the age of 25, so if you have friends you know you want to keep, don't let them go. Scroll down and see if you can relate to these #friendshipgoals:

Your conversation topics have changed.
With age comes independence, experience, and knowledge. Now that you have a clearer sense of how life as an adult is like, talking about love, work, money, and even beauty are more concrete and set to your personal standards. You tend to learn more from and about one another as opposed to simply enjoying the things you experience together.
You handle your issues like real adults.
Instead of letting your pride get in the way, you now know better when it's time to truly forgive and forget. You should have outgrown being so affected by petty drama by now that you can already communicate your problems without going through an emotionally draining fight.
ADVERTISEMENT - CONTINUE READING BELOW
You show each other mutual respect. 
Even though you joke around with your BFFs, there's still a level of respect that should be clearly seen and felt. You trust that your friend can make her own decisions for herself even when you don't entirely agree with her, and vice versa.
You can totally depend on each other.
Whether that's for a shoulder to cry on, a career issue, or simply a bank errand you forgot to run, having your true friend help you out during times of need can be comforting in many ways. They'll be there to help you and there won't be any judgments at all, whatever situation you're in.
You're inspired by each other to reach for your dreams.
You see the goodness in them so much that you want to be like them and inspire others as well. No to nega friends, and celebrate the ones who push you to be keep it real while striving for success.
ADVERTISEMENT - CONTINUE READING BELOW
Comments
Load More Stories