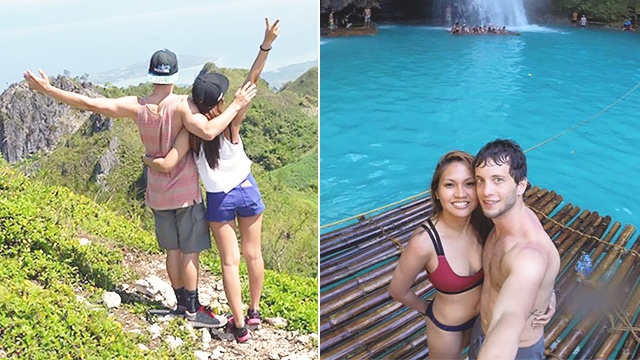 If I was asked years ago exactly what I think about relationships between a Filipina and a foreigner, I probably would have given a different answer. I have never pictured myself being in a relationship with a foreign man because of my belief that staying in a relationship with Filipino men would be safer and better. Well, I think I have proven myself wrong.
ADVERTISEMENT - CONTINUE READING BELOW
(DISCLAIMER: I wrote this article based on my perception and experience. No stereotyping. I know some people may relate to this, and for those who don't, I have no intention to offend anyone.)
CONTINUE READING BELOW
Recommended Videos
My boyfriend and I met in Manila towards the end of his backpacking trip in Southeast Asia while he was traveling solo and was volunteering for the victims of typhoon Yolanda (Haiyan). I was really hesitant to meet this guy and neither one of us expected we would make it this far. After a few months, we kept in touch through Facebook and FaceTime despite each of us being on different time zones. Fast forward to today, my American-Italian boyfriend and I have been together more than a year now.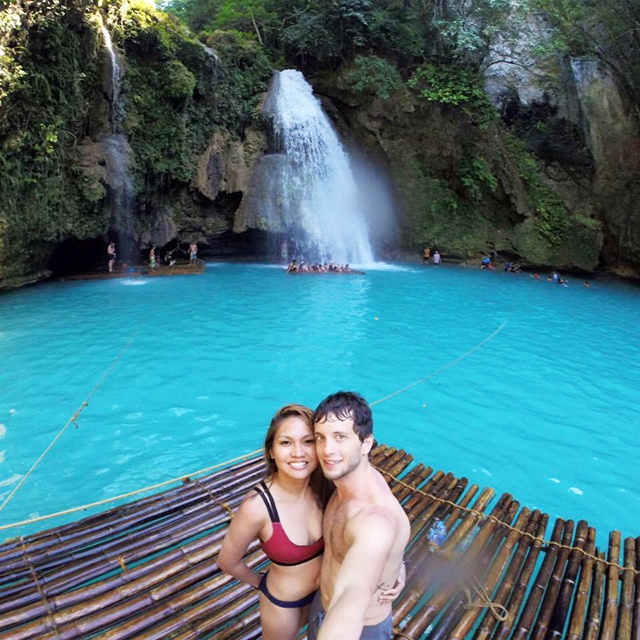 ADVERTISEMENT - CONTINUE READING BELOW
I am aware that there will always be some warped sense of prejudice to some people seeing a Filipina dating a foreign man. Getting judging looks from your fellow Filipinos always happen. People think that you're in it for the golden ticket to be in the other country or to live the rich life. Those things don't appeal to me.  I have a stable job as a healthcare provider and even had offers to work outside the Philippines.
Though we both grew up in different cultures, this didn't pose as an issue. We both respect and learn from each other's diverse culture as we progress in our relationship. Also, unconsciously, one of us starts to adapt some practices and habits. I am now into American football and hockey (gotta love it!), and I now look forward to watching the Olympics and World Cup. Plus, we get to update each other with international politics. It's like always having something to talk about, comparing even the simplest details of life there and here. 
ADVERTISEMENT - CONTINUE READING BELOW
There are a number of things I get to appreciate more in life when I started dating him. He reminds me how great the Philippines is. He knows and loves the country more than I do. I learned seeing the special in little things that we, Pinoys oftentimes, take for granted like Christmas caroling of kids, the nice sunny weather, and helping the less fortunate. It's amazing to experience the beauty of the countrywhen you travel with the one you love.
I think food preferences might have the slightest issue with my beau because most of our food is too fatty, salty, or sugary for him. Nevertheless, my man loves adobo and kinilaw. But on most days we still end up getting fast food, crispy pata, or tapsilog. The fun part is that I can experiment and learn how to prepare (I love being in the kitchen) steaks, salad, pasta and more!
ADVERTISEMENT - CONTINUE READING BELOW
Maybe of the nerve-wrecking things to do is family orientation and introduction. I am glad that both our parents approves of our relationship. It really feels like I am a part of his family by how they treat me. I love how my boyfriend respects the Filipino tradition as he tries doing the mano po gesture, uses po and opo, ate and kuya too. Yes, they get used to it too.
On the other hand, the idea of romance is comparable to most guys I have dated for years. It's less of the infatuation but more of the wake-up call to what's in the real world. The affection is clear and straightforward (kisses in public) which, I think is somehow uncommon to Filipino guys (based on my past experience) and uncomfortable in the eyes of other Pinoys. So yes! The kilig is very much alive.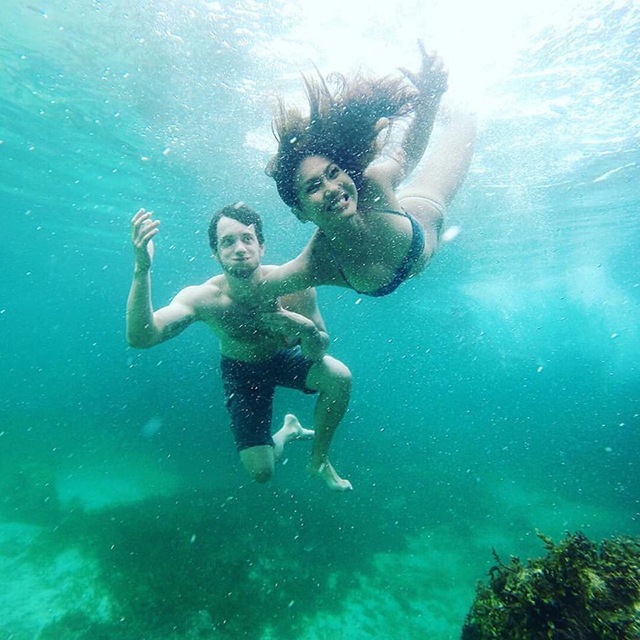 ADVERTISEMENT - CONTINUE READING BELOW
Dealing with the distance is a challenge, but the effort and sincerity he shows is off the charts. Travelling miles several times a year for us to be together even just for a few days or a week, sending surprise gifts/flowers, and on special occasions, never-ending cycles of FaceTime—these are small and big things that compares how he makes me feel that we are closer than any other guy on the same island as I am. I can say that it's always worth the wait.
Talking about sexy times...I think everyone knows clothing, shoes and food serving sizes in the states are bigger. I leave the metaphor with you guys guessing. And yeah, I'm happy. We both are. Although, there's just too much frustration on this topic when we're apart.
There is also the slightest language barrier issue where you just scratch your head when you can't find the words to say. Ugh! During big fights, it's kind of hard to express yourself figuring and filtering your thoughts—not to mention the nosebleed I get when overwhelmed. 
ADVERTISEMENT - CONTINUE READING BELOW
One important thing we learned is that patience is paramount. It takes a lot of this, along with communication, to listen and work out any issues that might arise. I have to pay attention more than I would on my fellow native.
Also, getting used to high data consumption: phone bills up, sending letters, crappy internet connections, eating alone, having no dates on weekends, love and hate relationship with airports, and trust issues are struggles I experience. Patience really is key (tons of it), and you definitely have to put faith and trust in your guy.
In dating a non-Filipino guy, I think I learned how to open myself up to other possibilities yet still having your limitations and sticking to your own principle because we will surely have varying beliefs, habits, and practices. All these fall into place with amount of respect, acceptance, and understanding. When you both love each other, all of these go hand-in-hand easier, hence, you get along well despite the imperfections. Don't mind what others say. What's important is to focus more on which is better for you and your partner.
ADVERTISEMENT - CONTINUE READING BELOW
Load More Stories