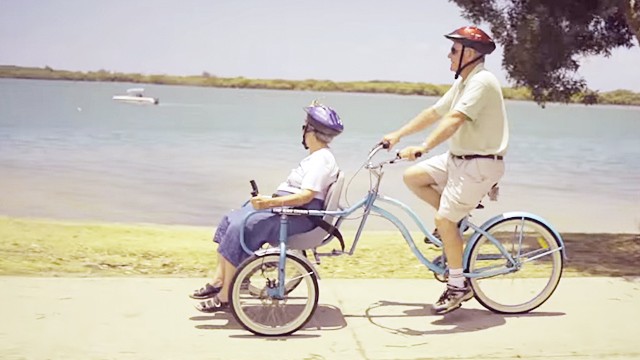 "I first saw her when she was eight years old… We grew up together."

Thus begins the love story of Bill and Glad Forward, a couple who have made through more than fifty years of marriage. And while that may already be inspiring (what with so much infidelity going on these days), Bill goes on to prove that there's such a thing as forever.

When Glad was diagnosed with Alzheimer's disease in 2005, Bill promised her that he will always be by her side no matter what happens.

"She has done so much for me over all these years," he said in an interview. "Now she can't and I can and I can return her love."
For some, finding true love is like looking for a needle in a haystack, but for others, it's the other way around: It finds them in the most unexpected moments and comes on quiet, unassuming feet. Before they know it, their lives are changed forever.

Maybe you've already found yourself a keeper, or maybe you've met your soulmate and you don't know it yet. Whatever your status is, don't ever lose hope, because real love – just like Bill and Glad's – is worth the wait.


ADVERTISEMENT - CONTINUE READING BELOW
Comments
Load More Stories