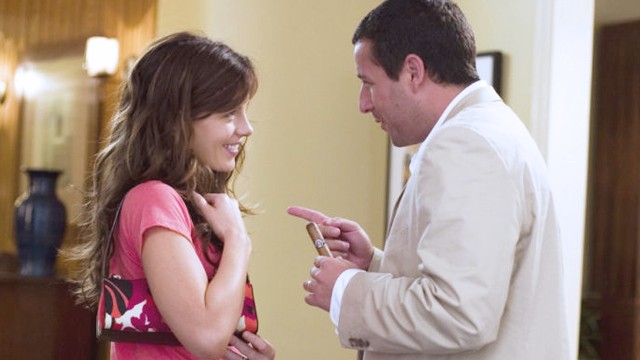 When you work long hours and then have to juggle raket and familial responsibilities, it can be hard to carve out time for a relationship. But quality time with your significant other is what takes you from "dating" to "in a relationship" and beyond. It doesn't just help you get to know each other better; it also lets your forge and deepen connections between the two of you. And it's important in every stage of your relationship. So how can you make time for each other when you spend three hours commuting, 10 hours a day AT work, and who knows how much time fulfilling other duties? Here are a few ideas:
CONTINUE READING BELOW
Recommended Videos
ADVERTISEMENT - CONTINUE READING BELOW
1. Work with, not against, your schedules.
Planning your dates ahead may not be very spontaneous, but lack of spontaneity doesn't have to mean the absence of fun or romance, and it ensures you both block off time to be together. Work it into your daily schedule, like taking breakfast before you both go into work in the morning. Or take advantage of changing locations in your work schedule; for example, if you have a meeting in Manila, maybe schedule dinner and a walk alongside the bay.

2. Commute together.
This is doubly effective for couples living in Metro Manila, where you can spend a couple of hours or more stuck in traffic. Rather than spending your time on the road cursing as you commute, why not turn it into a daily date? Spend that time catching up on each other's days or getting to know each other better. You could even spend it listening to an audiobook by an author you both enjoy.

3. Run your errands and do your chores together.
Again, enliven something tedious by doing it with your partner. This can mean shopping for groceries together, lining up at the bank together, even cleaning or cooking together. Doing these things as a couple will not only help time go faster, it may actually help you complete your tasks more quickly, leaving you more leisure time.

4. Hustle as a couple.
Saving for your future? Why not engage in raket together? Even if it's something you do individually, like writing articles on a freelance basis, the process is enriched by input, so it's a good idea to bounce ideas off each other. If you do something like blogging, why not share the load of taking photos and taking notes on a shared experience the way lifestyle and foodie couple Jonel and Marjorie do with their blog SeatsForTwo.com? You may even turn a shared hobby into an opportunity for profit.

5. Turn off the tech when together.
Even when you're physically in the same location, you can still be apart mentally and emotionally if you are paying more attention to your smartphones than to each other. Adopt a "phones down" policy so you spend your time together actually talking, listening and touching. Use all five senses to experience each other, and it'll deepen your relationship in ways beyond measure.

6. Make use of tech when apart.
When you're not together physically, tech can be your best friend! Even when you're in different cities, you can share photos of what you're doing to keep your partner feeling like he or she is still part of your life even when you're apart.
ADVERTISEMENT - CONTINUE READING BELOW
Comments
Load More Stories