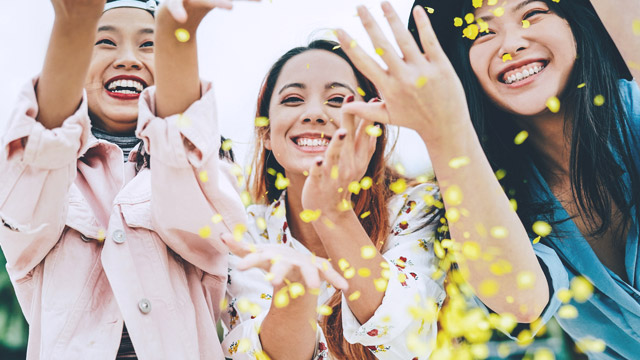 People come and go, but somehow, you find yourself gravitating towards people who seem to always be in your life no matter how far you are from each other. These are the friends you've known for decades whom you have grown up with and never get tired of. From collecting Tiger Beats magazines and fawning over JTT to talking about politics and how pogi the current Prime Minister of Canada is, you just know you'll that grow old together. In fact, you're probably well on your way to amiga-hood:
1. You're not embarrassed to say you're lazy to go out.
After all these years of knowing each other, there's really no point in making weird excuses about staying in.
2. You invite each other to your homes and actually have something substantial to snack on.
It could be anywhere from cold cuts and cheese to homemade Pancit Malabon—the point is, you now take time and make effort to create something you both will enjoy.
ADVERTISEMENT - CONTINUE READING BELOW
3. You choose Mary Grace over Starbucks for merienda.
Starbucks is for work mornings. Mary Grace is for those long merienda afternoons that are full of updates, chika, and sometimes, existential life questions.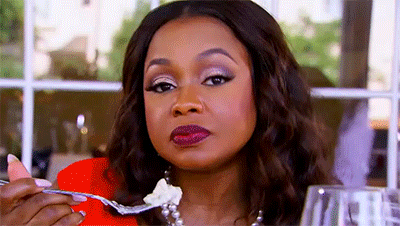 4. You start talking about your high school classmates and wonder how they ended up where they are.
"Who would have thought so-and-so would actually end up with a new nose and a jet-setting husband? Not that there's anything wrong with that: It's just she never seemed to be the type!" 
5. You ask each other about lower back pain and plan to take yoga or Pilates classes.
You sign up for 12 classes, then one of you gives up on it after three or four sessions because you just can't seem to find time anymore.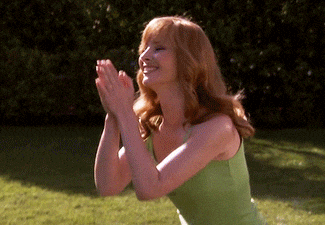 6. Your significant others sometimes tag along your lunches.
And your significant others start becoming friends, which is pretty cool.
7. You have Messenger and Viber groups with names like "Titas of Batch '93" or "Ladies Who Brunch"
You also have smaller groups for your inner circle of friends, often with names that are R18, because you're naughty like that.
8. You swap dessert recipes…
…Which you'll never seem to find time to make. You'll keep on reminding each other to try them out, but still you end up buying something pre-made at Conti's. 10. You invite each other to trips to Handyman, True Value, and Ace Hardware after merienda.
Seriously, how can you not enjoy all those wonderful cleaning products! You hoard window, glass, linoleum, and tile cleaners and then swap stories about how spic and span everything is after using them.
11. You somehow know you've got each other's back even if you haven't seen each other for the longest time.
You've been friends since forever, and you don't need to affirm your bond by hanging out way too often. Heck, sometimes you don't even see each other for months, and yet when you finally get together, time doesn't apart doesn't seem to be a factor.
ADVERTISEMENT - CONTINUE READING BELOW
12. You don't want to be cheesy, but both of you know that you're lucky to have each other.
You're stuck as amigas for life, and you won't have it any other way.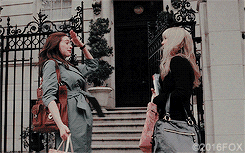 Load More Stories