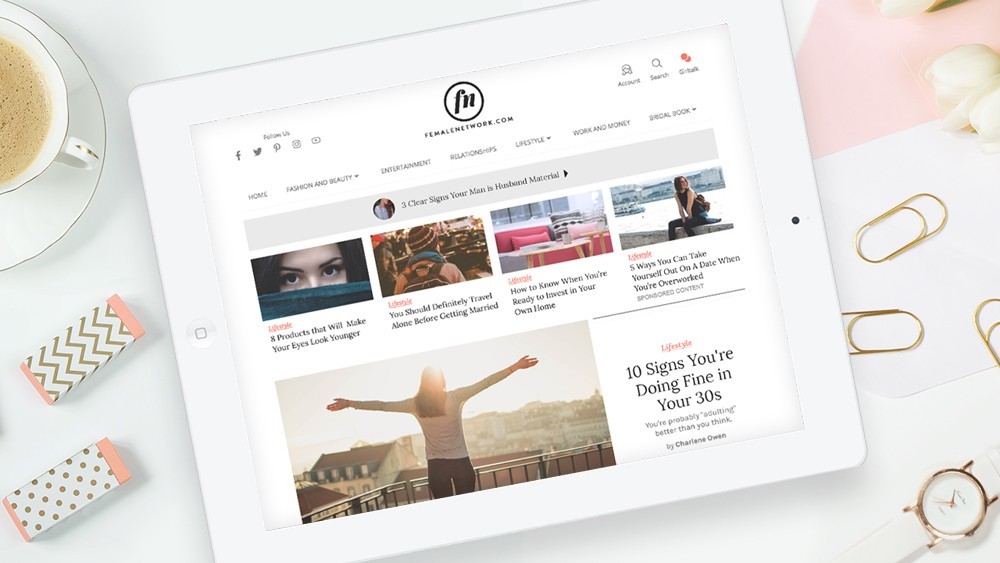 Dear FN Readers,
Welcome to the new FemaleNetwork.com!

We're all very excited to share this with you. Just last month, we celebrated our 17th year as a guide to navigating the world with ease and style. But slowly, we began to realize that doing things the easy way isn't always the best way.

Therefore, our new look should not only reflect a change in aesthetic, but a shift in perspective as well. Today, FemaleNetwork.com relaunches as your ultimate guide to having (and doing) it all. We are here to inspire, suggest, and motivate you to live your best life on your own terms.

With this newly redesigned website, you are guaranteed an easier way to access practical career and financial guides to assist you in your decision-making, love advice for when you have no one to turn to, sensible fashion and beauty tips so you can always look your best, unconventional travel ideas for that well-deserved vacation, and stories of and by real women to inspire you when you feel stuck.

And because we know that we can't go on this journey without your help, FemaleNetwork.com remains to be the home of GIRLTalk, one of the largest communities of Pinay women online. With over 160,000 members committed to helping one another pursue their passions, you can count on our forums to be a fun and safe place where women like you share their experiences. Join us today so you can also be at the center of the conversation.
ADVERTISEMENT - CONTINUE READING BELOW
CONTINUE READING BELOW
Recommended Videos
Remember: The ultimate goal is to have it all, and we are here to make sure that you will.

Upgrade your everyday with the new FemaleNetwork.com. We are looking forward to going on this shared this journey with you!

Love,
The FemaleNetwork.com Team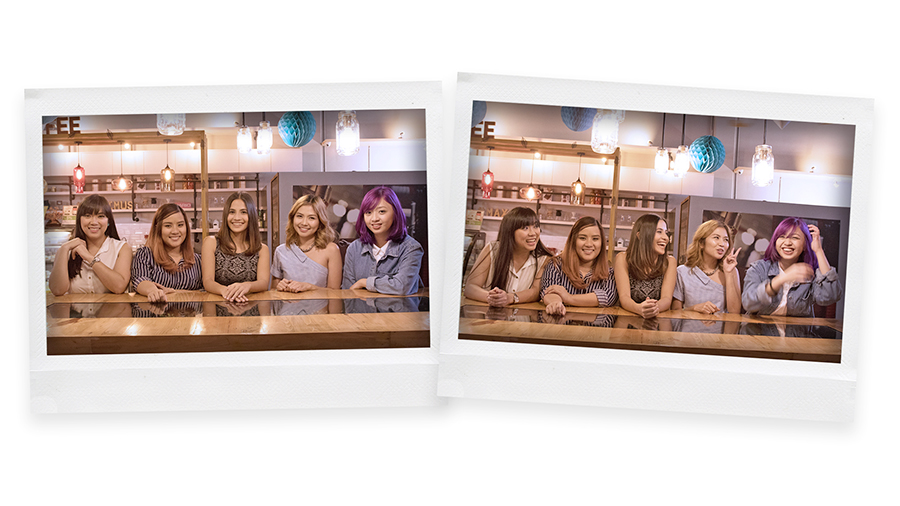 Our Channels: Find what you need!

Fashion and Beauty contains sophisticated and chic style inspirations, tips on dressing around various body issues, as well as sensible beauty and anti-aging advice.
ADVERTISEMENT - CONTINUE READING BELOW
Entertainment covers celebrity news, features, and profiles, as well as artistic and cultural interests.
Relationships is dedicated to all women, from those single and happily dating, to the ones looking for love and those who have already found it. This section also includes features on friendship and family.
Lifestyle is comprised of Health and Wellness, Travel, Eat and Drink, Living and other Features, to ensure that no matter how busy you are, you will always be able to prioritize self-love and care.
Work and Money is your go-to section to stay motivated on your path to success, as we provide you with practical career advice and money management tips.
Bridal Book is a one-stop shop for blushing brides (and bridesmaids!) who want to make the most out of one of the biggest days of their lives. Aside from real wedding features, it's also a source for wedding suppliers and unique ideas to suit your theme.
ADVERTISEMENT - CONTINUE READING BELOW
Comments
Load More Stories