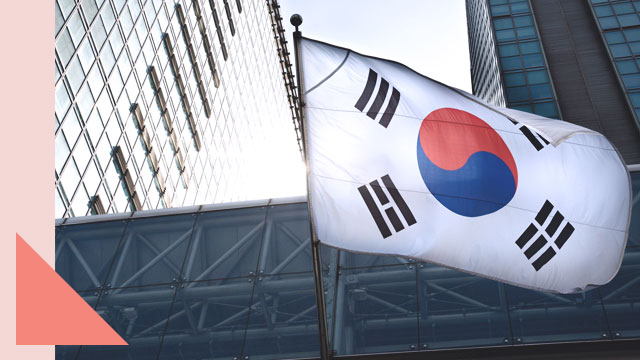 If you've been dreaming of taking a vacation in South Korea, then here's some good news for you: a new visa program is in the works that will allow foreigners from Southeast Asian countries—including Vietnam, Indonesia, and the Philippines—visa-free travel to selected regional airports in South Korea, starting in 2020.
ADVERTISEMENT - CONTINUE READING BELOW
CONTINUE READING BELOW
Recommended Videos
According to a report by Yonhap News Agency, the government will open new flight routes linking South Korea's regional airports to countries like the Philippines in order to boost tourism in the smaller provinces. This will allow visa-less foreigners to stay up to 72-hours (3 days) at the regional airports.
The new visa program was discussed along with a package of policy measures during a government meeting on strategies to promote regional tourism. It was held last Thursday, December 12, 2019, and was presided over by Prime Minister Lee Nak-Yeon.
In early December, South Korea's capital, Seoul, announced that it would be easing up its current visa measures starting next month and will be providing multiple-entry visas to eligible foreigners in countries like the Philippines, Myanmar, Cambodia, Sri Lanka, Indonesia, Laos, Nepal, Pakistan, Vietnam, India, and Bangladesh, according to a report by Korea Times.
This was in line with Korean Ambassador to the Philippines Dong-Man Han's message in June 2019 that they would cut down the number of documents needed for visa applications, especially for qualified Filipino professionals, media, and government workers. He also said that all Pinoys would be eligible for a multiple-entry visa.
ADVERTISEMENT - CONTINUE READING BELOW
For the longest time, Filipinos who wished to travel to South Korea must apply for a visa, which would let them stay at a maximum of 59 days for single-entry tourist visas and up to 30 days per visit for multiple-entry visa holders. However, in November 2019, the South Korean embassy introduced three ways Filipinos can go to their country without securing a visa. 
First, visa-free entry is granted to tourists in transit to third countries, except for nationals from 24 excluded countries, including Syria, Iraq, Pakistan. The condition of stay requires a "confirmed ticket for departure within 30 days after entering Korea" and the traveler must have no criminal record in the countries mentioned.
Second, foreign transfer passengers are eligible if they are transferring through Incheon Airport and availing of the Transit Tourism Program while on their way to a third country.
The last is to fly directly to Jeju Island, where travelers can stay for up to 30 days.
ADVERTISEMENT - CONTINUE READING BELOW
Comments
Load More Stories