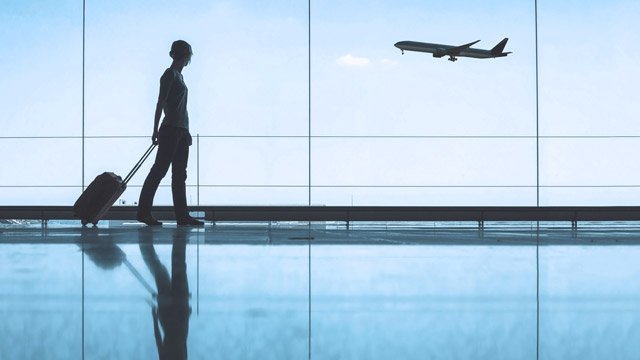 You may already have your bags packed, your camera charged, and your passport on hand for your next out-of-the-country trip, but have you managed to get yourself a travel insurance package for the duration of your stay abroad?
Travel insurance is something that keeps you financially covered in the event of an accident, an emergency situation, or even sudden death. It's something that's recommended to have if you're flying out, and it can give you a bit of peace of mind in case (knock on wood) something does happen.
ADVERTISEMENT - CONTINUE READING BELOW
While most countries that require a visa for entry asks for your travel insurance, heading to those that don't may tempt you not to get insured. Here's the thing—you'll never know what can occur when you're so many miles away from home, and it's still better to have a safety net not only for the slim chance of getting physically injured, but also just in case you lose your luggage, get your money stolen, or even have your flight canceled or delayed.
CONTINUE READING BELOW
Recommended Videos
There are many banks and institutions that offer travel insurance locally, including BPI, Pacific Cross, Paramount Life & General Insurance Corporation, and Federal Phoenix. Travel insurance isn't that expensive when you weigh the benefits. With a bit of research and with the help of eComparemo, here's a quick list of your average shell-out for a one week trip abroad to help you with your travel finances. Please note that these are approximations and can change without prior notice.
ADVERTISEMENT - CONTINUE READING BELOW
For Asian countries, travel insurance will be around P561 to 1,002.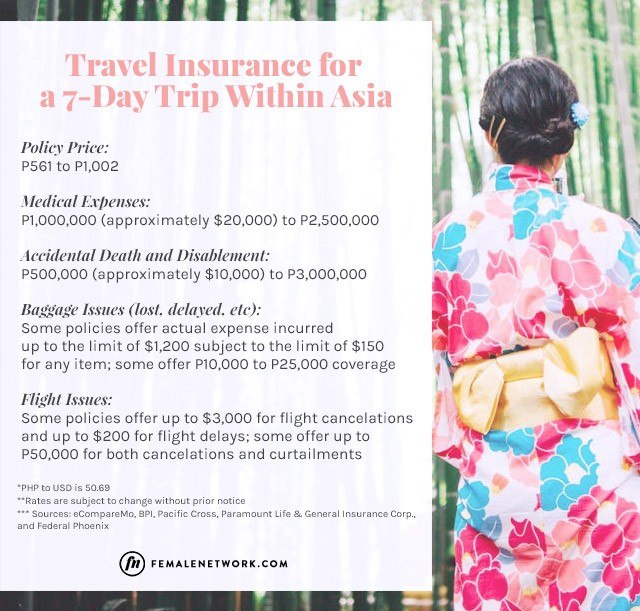 For Schengen countries, which include Austria, Belgium, Czech Republic, Denmark, Estonia, Finland, France, Germany, Greece, Hungary, Iceland, Italy, Latvia, Liechtenstein, Lithuania, Luxembourg, Malta, Netherlands, Norway, Poland, Portugal, Slovakia, Slovenia, Spain, Sweden, and Switzerland, travel insurance will be around P726 to P1,937.
ADVERTISEMENT - CONTINUE READING BELOW
For other countries including the US and Canada, travel insurance will be around P569 to P2,072.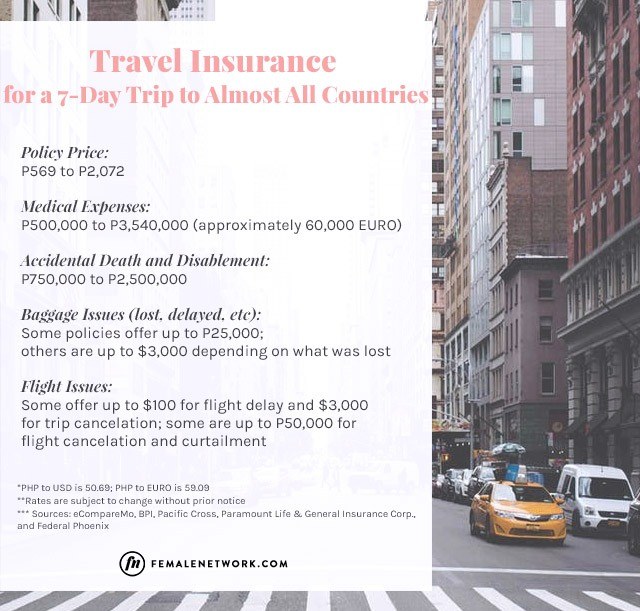 ADVERTISEMENT - CONTINUE READING BELOW
Load More Stories