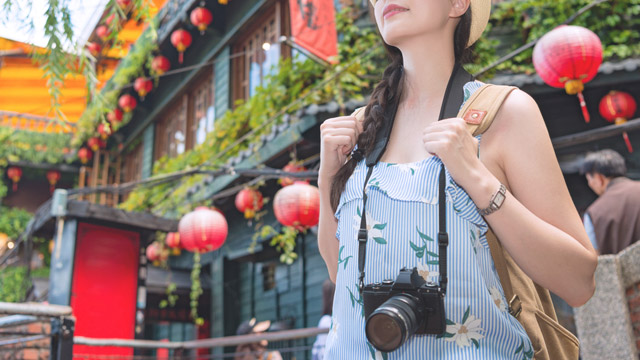 Recently, there have been rumors of Taiwan's plans to extend visa-free travel for Filipinos for another year—specifically, until July 2020—however, the country's Ministry of Foreign Affairs has released a statement, saying that there has yet to be an announcement regarding their decision:
ADVERTISEMENT - CONTINUE READING BELOW
"With regards to the extension of the visa-free program for Thailand, Brunei, and the Philippines on a trial basis which is scheduled to expire on July 31, 2019, the Ministry of Foreign Affairs of the Republic of China (Taiwan) together with the Security, Immigration, Police, Investigation, Tourism, Economic and other related government agencies have been undergoing relevant procedures to conduct a full-scale assessment of the program's effectiveness through joint inter-agency meetings," reads the release dated June 11. "The conclusions and recommendations from the said meetings have been submitted to the Executive Yuan for deliberation, and the final decision will be announced by the Executive Yuan in due time."
No need to fret as you still have more than a month to take advantage of this privilege. It's good to note, though, that typhoon season in Taiwan starts in July, so you may want to plan your trip wisely and enjoy these upcoming events and festivals:
CONTINUE READING BELOW
Recommended Videos
Formosa Summer Festival
This months-long celebration is jam-packed with cultural events and concerts, highlighted by treats like the mango ice, a popular summer treat in the country. Events for June and July 2019 include the Alishan Tea Festival in Four Seasons—Summer Forest Tea Ceremony, which includes nature appreciation and poetry reading; another event is the Hualien Summer Festival, a music festival from July 4 to July 11, where you can jump right into the local music scene.
ADVERTISEMENT - CONTINUE READING BELOW
Baosheng Cultural Festival
This two-month festival ends in June 30, but there's definitely still time to appreciate Taiwan's history. With celebrations centered at the Dalongdong Baoan Temple in Taipei of the Baosheng Emperor who has been considered a deity (and whose birthday is actually the reason for the festivities), get to enjoy traditional puppetry shows, the fireworks displays, and other historical tours.
Taitung Hot Air Balloon Festival
With a goal of attracting tourists, this year's Taitung International Balloon Festival will run for 45 days—that's from June 29 to August 12. There will be balloon rides, shows, and even night-glow concerts, which features fired up balloons flying to the rhythm of different songs and themes backdropped by the night sky.
ADVERTISEMENT - CONTINUE READING BELOW
Load More Stories