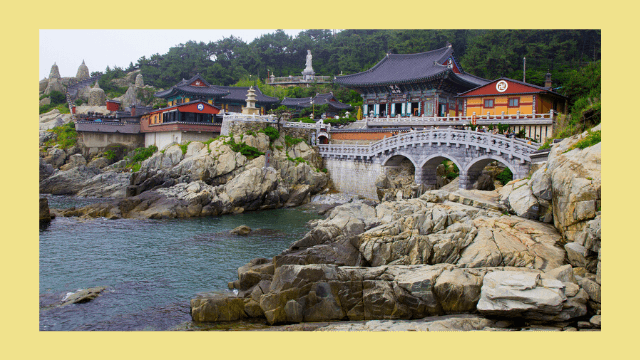 In case you've been itching to roam South Korea, beloved land of all things K-drama and K-pop, you'll love this. The SoKor embassy has declared that there are officially three ways you can acquire visa-free entry into the country. You read that right.
ADVERTISEMENT - CONTINUE READING BELOW
You're allowed to avail if you're a Philippine passport holder who falls under the following traveler categories:
1. Tourists in transit to third countries
Tourists transiting through Korea to other nations are granted visa-free entry (save for nationals from Syria, Iraq, Pakistan, and 24 other excluded countries). The condition of stay requires a "confirmed flight ticket for departure within 30 days after entering Korea." You must also have no criminal record in the countries mentioned, and have not been denied entry into Korea or deported in the past three years.
In addition, eligible as well are travelers who hold visas to the United States, Canada, Australia, New Zealand, and at least one of the 30 mentioned European countries who transit through Korea bound for the country of origin or a third country. 
2. Foreign transfer passengers
General transfer passengers are defined as people "possessing a transfer ticket and staying in the Seoul Capital Area for up to 72 hours." In other words, eligible applicants are those transferring through Incheon Airport and taking part in the Transit Tourism Program on their way to a third country or country of origin.
Take note, though, that citizens from 24 countries that need visas to enter Jeju Island are not included! Which leads us to point number three...
3. Visitors to the Jeju area
Simply fly directly to Jeju Island, and you'll be allowed to stay for 30 days.
ADVERTISEMENT - CONTINUE READING BELOW
So which among these options will you be taking?
Load More Stories