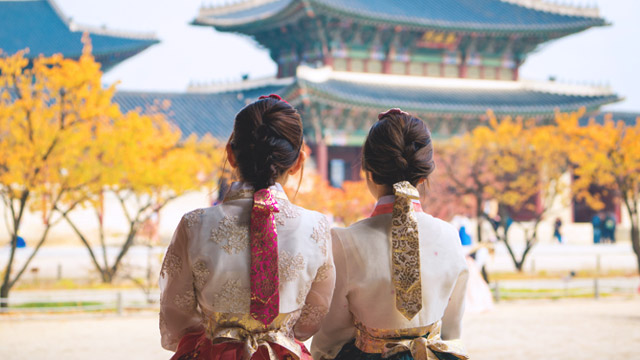 If you're thinking of visiting the land of hallyu this year, then this comes as good news for you: South Korean Ambassador to the Philippines Han Dong-Man has announced that they are reducing the number of documents needed by Filipinos when applying for a visa. This is in light of the 70th anniversary of diplomatic relations between the Philippines and South Korea.
ADVERTISEMENT - CONTINUE READING BELOW
In a report by DZRH News, the Ambassador said: "For qualified people such the business people, media people, of course, and government officers, we give them a multiple visa at least five years or 10 years with one single document saying that I'm working in this company."
Aside from this, Filipino tourists who would like to get a multiple-entry visa are allowed to do so. "Among the [Association of Southeast Asian Nations] countries, Philippines is the only country to be allowed of multiple-entry visa."
The ambassador further says that this is to encourage a "people-to-people" exchange not just of tourists or professionals, but also of students who wish to study in either countries.
While the website of Embassy of the Republic of Korea in the Republic of the Philippines has yet to release a new list of requirements as of writing, you may first want to check out the most popular places you can visit in the country once you get your visa approved:
CONTINUE READING BELOW
Recommended Videos
1. Bamdokkaebi Night Market
Take note, though: this only runs in Seoul until October 27, 2019.
2. Deoksugung Palace
Try to catch the changing of the guards!
ADVERTISEMENT - CONTINUE READING BELOW
3. Café Yeonnamdong 239-20
Sip coffee as if you're in a manhwa!
4. Bongpyeong Buckwheat Flower Field
This reminds you of the hit series Goblin, doesn't it?
ADVERTISEMENT - CONTINUE READING BELOW
5. Starlight Garden OOOZOOO
This destination in Icheon is perfect for a dreamy date!
Load More Stories