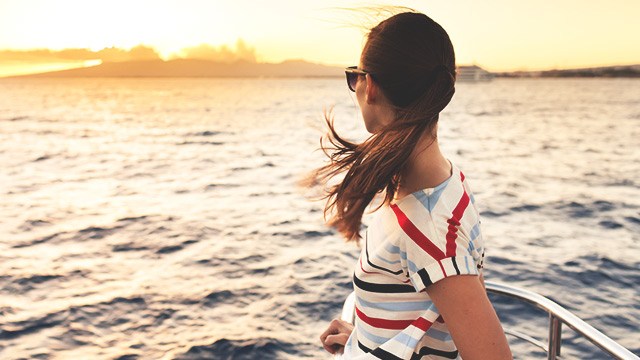 There's nothing better than taking time out from your daily life, exploring a different city, and learning about yourself. Except, saving money while you're at it! Plan your itinerary around some of these tips to help make sure you stay within your budget.
1. Cash it here
Most times, Filipinos convert their peso to dollars before converting them to the local currency of their destination. Stop doing that. Most moneychangers don't require dollar exchanges, unless to get a double margin profit from you. If you find yourself in need of the service when you're already there, though, wait until you're out of the airport to avoid paying for extra fees.
ADVERTISEMENT - CONTINUE READING BELOW
CONTINUE READING BELOW
Recommended Videos
2. Don't roam
With your mobile phone, that is. Get a local sim card instead of turning your data on roaming. That way, you can use your travel apps without getting the bill shock. If you want to find fellow travelers (or locals!) that you can share activities with, get MeetUp. It can be especially helpful when you're booking a tour that needs more people in a group to shoulder the cost. Translator apps also come in handy. Waygo – an app that can read Chinese, Japanese, and Korean characters – will be perfect for reading the menu of local hole-in-the-wall eateries. Even if you travel to disconnect from life back home, it's also safe to have mobile Internet connection in case of an emergency.
3. Get a room (or roommate!)
Airbnb, and Homestay are just some of the major accommodation marketplaces that have affected the solo travel industry. Don't worry, it's in their business interest to find ways to improve the safety and experience of their users. If you're feeling really adventurous, try Couchsurfing. The global community has built up a strong network of over almost half a million hosts around the world. Instead of booking a hotel, which can charge you for housekeeping services that you might not need on the trip, find a room or house to share or rent.
ADVERTISEMENT - CONTINUE READING BELOW
4. Do as locals do
If you look and act like a tourist, you'll be charged like a tourist. Do your research and find out how the locals do it at your destination. Whether it's in the Philippines or abroad, figure out modes of transportation that best suit your budget. Take public transportation and know the routes beforehand. In Singapore, for example, the train system closes at midnight and you get charged a late-night fee if you take a cab. Yikes!
5. Erase the search
Of course you already know to book your flight ahead and get the best promo for the trip, but next time you're on an app that scans for the best budget flights, remember to erase your previous search session. These kinds of apps can save your data and figure out your threshold for spending, and turn up flights that stay within your budget but push you to that tiny limit.
ADVERTISEMENT - CONTINUE READING BELOW
Comments
Load More Stories