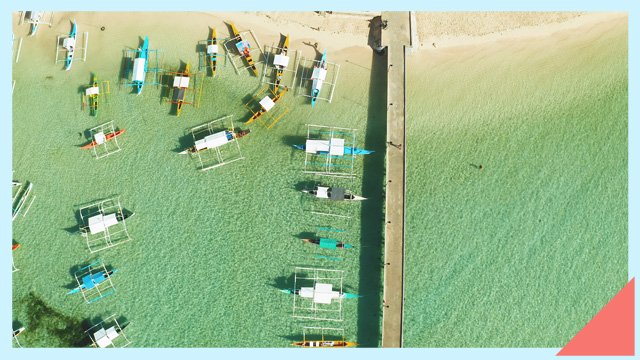 The international travel magazine Condé Nast Traveller has included the Philippine island of Siargao in its list of the Best Holiday Destinations for 2020.
It's not hard to see the appeal of this small, teardrop-shaped island. The magazine wrote about Siargao, which ranked 8th in the list, "Siargao is fringed with pristine beaches, tree frog-green mangrove forests and sweeping groves of coconut palms, and it's little wonder tourism here is gathering pace."
ADVERTISEMENT - CONTINUE READING BELOW
Siargao, blessed with brilliant beaches and lovely weather, is a popular spot for surfers. The magazine notes that the island has been visited by famous surfers such as Kelly Slater and Anthony Kiedis, the vocalist of the Red Hot Chili Peppers.
Condé Nast Traveller compared Siargao to another beloved island destination, Bali, Indonesia, specifically how the latter looked three years ago: people traveling with their surfboards on scooters, convenience stores pouring petrol from glass soft drink bottles, and farmers selling rice after drying them on the side of the road.
In recent years, Siargao has also become a hub for eco-entrepreneurs with the opening of laid-back, independent hotels and sustainability-conscious businesses.
Siargao is renowned for its beaches, but there are other ways to enjoy the island. Tourists can visit the islets of Daku, Guyam, and Naked Island, explore the island by motorbike, and more.
ADVERTISEMENT - CONTINUE READING BELOW
Condé Nast Traveller's list of the Best Holiday Destinations for 2020 includes other well-known locations such as Kyoto, Japan (#20), Panama (#18), Paris, France (#9), and Pakistan (#1).
More than just being a tourist destination, Siargao also seems like a wonderful place to live in. One notable person who has made the island her home is actor Andi Eigenmann, who lives there with her partner Philmar Alipayo and her two kids, Ellie and Lilo. Indeed, who wouldn't want to live in such a peaceful place?
ADVERTISEMENT - CONTINUE READING BELOW
Load More Stories