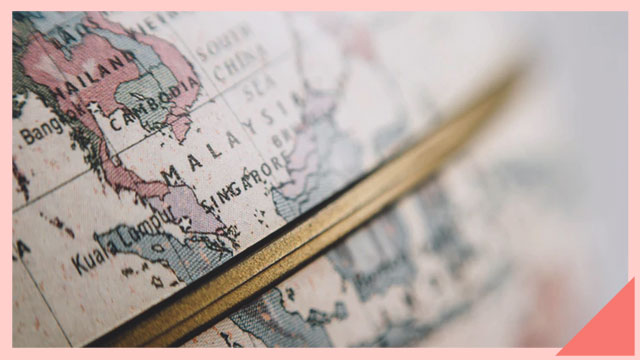 Applying for a visa to other countries can be a stressful experience. Since there is no shortcut to getting it approved, Philippine Travel Agencies Association (PTAA) President Ritchie Tuaño says the majority of the decision relies on one thing: your honesty.
ADVERTISEMENT - CONTINUE READING BELOW
"It's all about honesty. Be honest with all the documents you submit. Do not hide anything," he says during an interview with Pep.ph at the press conference of the 27th PTAA TravelTour Expo.
"The consuls in most embassies, they have their own way of profiling applicants.
"If meron kang tinatagong information, meron kang hindi dini-disclose, that will come out during the question and answer. These people are trained for that.
"Provide all the documents that are requested and make sure they are authentic, they're not fake." 
The same rule applies when it comes to what some call "show money."
Show money is a popular term used to refer to the amount of cash you have to disclose to embassies when applying for a visa. It is what's written on the bank certificate and bank statement which you submit along with other requirements.
But just because it's called "show money" doesn't mean that money that's not organic to your bank account is acceptable. The amount reflected on your documents must be true because embassies use this to gauge your capacity to shoulder the expenses of your trip.
ADVERTISEMENT - CONTINUE READING BELOW
Tuaño elaborates, "Ibig sabihin, legitimate iyong travel mo.
"Kung hindi ka financially sound, hindi naman impossible na makabiyahe ka pa rin kahit na hindi ka financially capable. Pero, there has to be supporting documents proving who's gonna support you, who's gonna pay for your travel."
So how much "show money" do you need to get your visa approved?
Contrary to popular belief, it's not the amount that the embassies are after. Rather, they look at your transactions, Tuaño says.
He expounds, "This is what I always tell my clients: It's not important what the amount is. The most important thing is there's an activity in your bank account. May money na pumapasok, lumalabas, and it's moving. 
"So the misconception is... open a new account, put one million pesos in there, and then i-su-submit sa amin. Comparing that to a bank statement that only has P75,000 pero very active—monthly, may pumapasok, may lumalabas—mas stronger iyon kaysa sa one million."
ADVERTISEMENT - CONTINUE READING BELOW
Tuaño also suggests keeping your bank account active for at least six months before requesting the required documents for your visa application. 
The 27th PTAA TravelTour Expo will be held at the SMX Convention Center, Pasay City from February 7 to 9, 2020.
Recommended Videos
Comments
Load More Stories