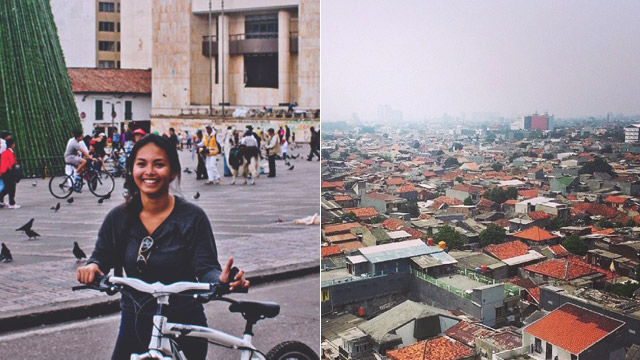 Editor's note: At some point in your life, you've probably thought of what it would be like to live and work in another country. Media representative turned illustrator Asia Noble has gone and done exactly that, and here she shares how much she spent on accommodations in different parts of the world. This can hopefully help you make the right decisions when planning to move abroad.
ADVERTISEMENT - CONTINUE READING BELOW
Makati, Philippines
2011 – 2012
Type: 1-Bedroom Apartment in Rockwell
Rent: P35,000 monthly
Fresh out of college, I would not have been able to afford this apartment had it not been for my job, which paid for my apartment, car, and driver. It was very convenient for getting around to the various business meetings I had to conduct throughout the day—three to five meetings everyday—all around the metro. The traffic was still pretty horrible though. This was where I would come back again later.
CONTINUE READING BELOW
Recommended Videos
Bangkok, Thailand
2012
Type: 1-Bedroom Apartment in the Sukhumvit Area
Rent: P50,000 monthly
This apartment was chosen because of its proximity to the business district and tourist area, as well as its relative tranquility. It was in a quiet area next to a few embassies. The traffic was just as bad as Manila, so I would sometimes hop on a tuktuk in the middle of a traffic jam or run up to the train to make my way to wherever I needed to go for the day. I had to get used to the currency conversion here since despite having my job pay for everything, I still had to do groceries and shop regularly while waving around my picture dictionary at the market and using Google translate to communicate.
ADVERTISEMENT - CONTINUE READING BELOW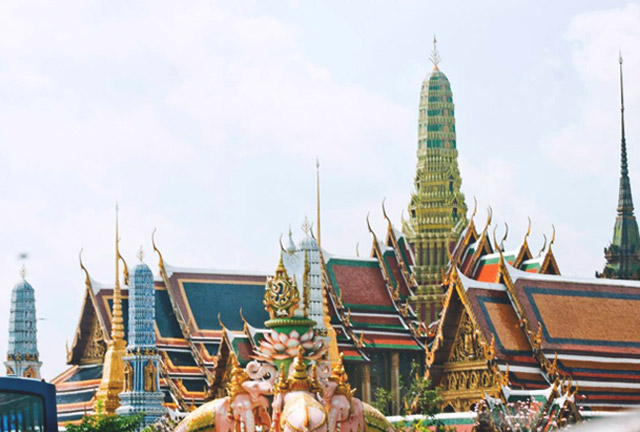 Bogota, Colombia
2012 - 2013
Type: 3-Bedroom Apartment, Shared
Rent: P8,000 monthly
I got lucky with this one. I was working as an English prof in a university north of the city. I had rented one unfurnished bedroom and shared with the owner who was only ever there once a month. This was my second apartment of the same type, and almost the same price in this city. I had to walk around the neighborhood I liked, looking for "Room for Rent" signs, through neighborhoods that reminded me a lot of Poblacion. I was poorer but happier. I literally had a mattress on the floor in an otherwise completely furnished apartment. I walked a pleasant 10 minutes to the bus, which was another half to the university. There was a small market right in front of my place, and a bakery that wafted the smell of fresh bread right into my window. I loved it mostly because of the Ajiaco they sold near my place, which reminded me so much of a zestier and creamier tinola from home.
ADVERTISEMENT - CONTINUE READING BELOW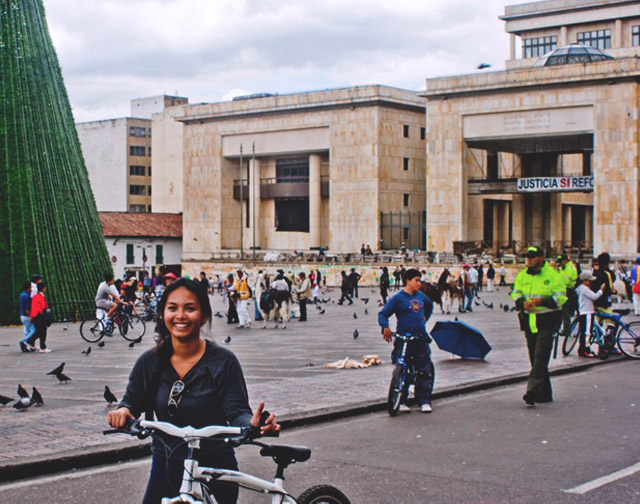 Limón, Costa Rica
2013
Type: Room
Rent: FREE!
I was in the midst of quitting a project similar to my first job and was just getting into the whole Workaway/Couchsurfing thing—great in Central and South America—when I decided to do a work-for-room exchange. For an hour or two of hostel reception assistance, you had a room, two meals a day, and access to the beaches nearby. Imagine Siargao before the paved roads. I was also starting to set up my freelance business at this point and was living on savings and spotty WiFi. The mode of transportation was by bicycle. There was no real concept of time. It was amazing!
ADVERTISEMENT - CONTINUE READING BELOW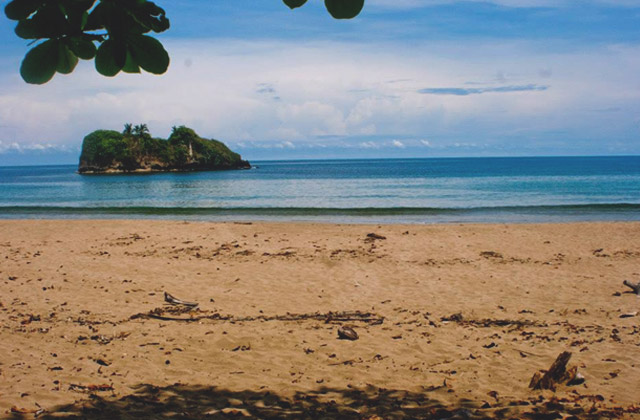 Jakarta, Indonesia
2014
Type: 2-Bedroom Apartment, Shared
Rent: P32,000 (IDR 8,500,000) monthly, split three ways
My freelance illustration was getting regular and I was currently working on a book that paid decently for a fresh freelancer, and at this point, I was living with my ex and our mutual friend. This was a family-type apartment complex, with a park and recreational facilities on the mezzanine. Given that it was shared, it was pretty economical since everything was within a fifteen to twenty-minute walking distance. I had to learn a bit of the language and realized how similar Tagalog was, and just how equally malambing it sounded in general.
ADVERTISEMENT - CONTINUE READING BELOW
Boracay, Philippines
2015 – 2016
Type: Studio with outdoor kitchen, shared garden
Rent: P7,000 monthly
At this point, I had to supplement my freelance illustrating job with mermaiding part time. The beach was two doors down from my gate. It was old, and not very well maintained, but I had friends in the area, and with a little bit of elbow grease, the place was living up to its potential. This was right on the other side of the white beach, much quieter, less La Boracay vibes, and a lot better for me since I was single and enjoyed seeing kite surfers and their abs. (LOL) I could enjoy my morning cup of coffee and have breakfast literally right around the corner, within full view of Bolabog. This was just one of the three places I ended up moving into. The other two were a few thousand pesos more expensive, with just about the same type of room set-up.
ADVERTISEMENT - CONTINUE READING BELOW
Bali, Indonesia
2016 – 2017
Type: Studio Apartment aka "Kos"
Rent: P9,500 (IDR 2,500,000) monthly
I've been visiting Bali on and off since 2014. I decided to stick around a little bit longer this time. As a single person, with "better beginner" surf skills, this was convenient because it was a five-minute scooter ride to the beach. The highway to the southern area of Bali was also easily within reach. It wasn't as expensive as renting out a villa, and there were warungs (read: carinderias) all over. I later moved in with my boyfriend to two places…
ADVERTISEMENT - CONTINUE READING BELOW
2017 – 2018
Type: 3 Bedroom House, shared with boyfriend and dog
Rent: P113,000 (IDR 30,000,000) yearly
This was already our second home as a couple. We had previously been paying around P30,000 a month for a two-bedroom villa with a shared pool. So, imagine our relief when we found this sweet Balinese house. We chanced upon this on one of our random bike rides looking for new shortcuts in Canggu. Surrounded by locals and expats, it was also a great move for us and the dog we inadvertently ended up fostering. We had to set everything up and fix everything ourselves, but even that was still relatively cheap considering what we've both paid individually before. The neighborhood we found looked a lot like early Cavite.
ADVERTISEMENT - CONTINUE READING BELOW
Curious about her work? Check out Illustrations by Asia Noble here.
Comments
Load More Stories