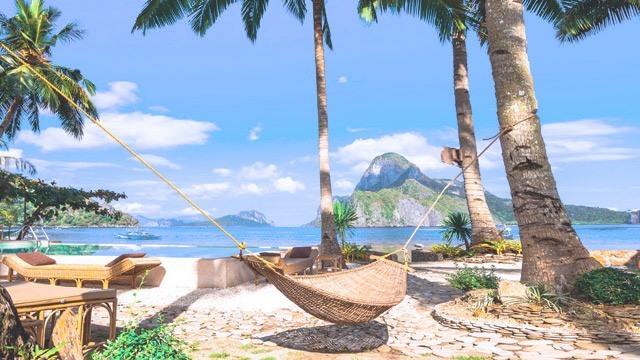 The Philippines has once again proven that it is among the prime destinations in the world when it comes to picturesque islands with alluring tourist locations.
A list created by the Travel + Leisure site called the "World's Best Awards" included four Philippine islands in their annual ranking.
ADVERTISEMENT - CONTINUE READING BELOW
Here, they evaluate essential travel experiences through a survey that includes cruise lines, airports, resorts, cities and hotels.
The Philippines took the top four spots in the islands category, where readers scored entries according to characteristics like romantic charm and the friendliness of the people.
"While the politics of the nation have grown ever-more volatile, the people of the islands remain friendly to visitors exploring their scenic home," author Jess McHugh said.
Other reasons that the country dominated the list was due to our nation's overall English proficiency and hospitality.
"For many travelers, it's especially helpful that English is one of the official languages of the Philippines, and that islanders are so welcoming of tourists," McHugh added.
Check out what Travel + Leisure has to say about the top islands in their list.
1. Palawan, Philippines
The island's green-and-turquoise lagoons have long put it on the bucket lists of travelers around the world, and this year it is also the world's most convivial island destination.
ADVERTISEMENT - CONTINUE READING BELOW
Recommended Videos
2. Cebu, Philippines
Cebu is a former Spanish colony, and people still travel to see the remaining architecture, Of course, the helpful locals are one of the island's greatest qualities.
3. Luzon, Philippines
Luzon is the largest island of the Philippines, home both to coral reefs as well as the capital of the country, Manila. The island is also extremely diverse, making it a dynamic destination for travelers seeking a rich cultural experience.
4. Boracay, Philippines
Settle in at a spa or go diving for shipwrecks in this small island, which is just as beloved for its welcoming people as it is for its undeniable beauty.
Other islands also in the list are Waiheke (New Zealand), Ischia (Italy), Tasmania (Australia), Fiji Islands, Bali (Indonesia), Great Barrier Reef Islands, Moorea, Paros (Greece), Bora Bora, Exhumas (Bahamas) and Caye Caulker (Belize).
This story originally appeared on Fhm.com.ph.
* Minor edits have been made by the Femalenetwork.com editors.
ADVERTISEMENT - CONTINUE READING BELOW
Load More Stories