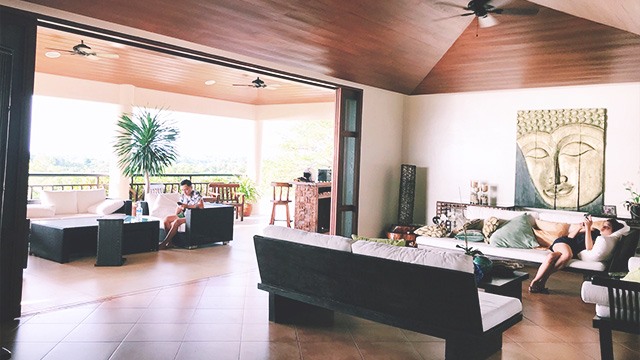 When you think of a pristine paradise away from the hustle and bustle of the city, the mind wanders far to places like Boracay or Palawan. We often think, in my case anyway, that the surrounding bodies of water too near the city are just for quick replenishments of vitamin sea. So when I was tasked to find a place for our growing company's Christmas party, I immediately thought of Calatagan. It's near, transportation won't be a problem, and the affordable resort options in the area can provide the basics. Needless to say, my expectations were at the minimum.
ADVERTISEMENT - CONTINUE READING BELOW
CONTINUE READING BELOW
Recommended Videos
However, given the time limit and managing financial projections for a group of 25, I quickly ran out of resort options. I haven't opened my AirBnb app for a good year now after a few harrowing encounters with hosts abroad, but I didn't have any choice. I searched for big houses nearby and one home, a sprawling mango farm with a house atop a hill, caught my attention. And for the price, I thought this was too good to be true.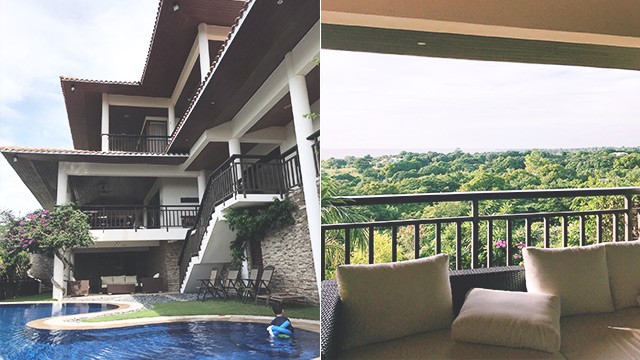 ADVERTISEMENT - CONTINUE READING BELOW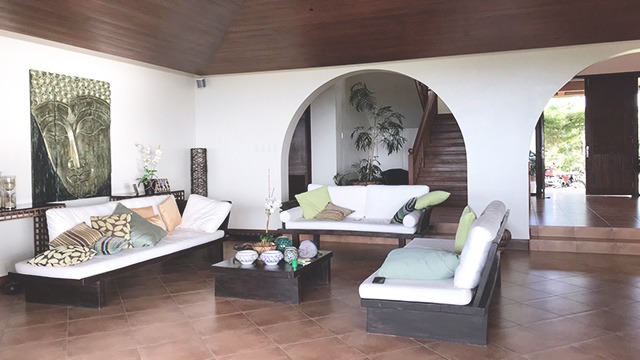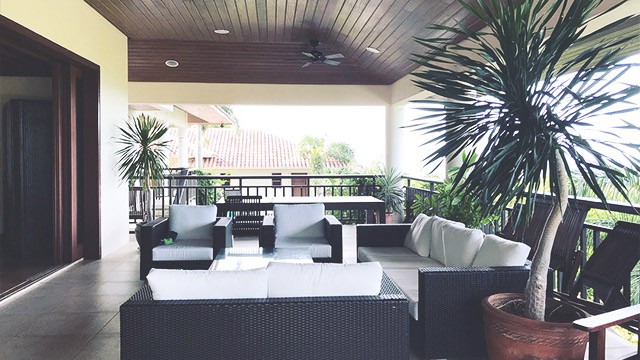 ADVERTISEMENT - CONTINUE READING BELOW
The Mango Grove in Calatagan, which is good for 16 guests, is about three hours from Manila but hidden from plain sight. After driving through smooth express ways, we entered a small road leading to a school in a barangay, where right after, a small tiled sign that said "The Mango Grove" appears on a white walled gate. Locals are aware of the location and can help if you need directions to the place. Finding data for Waze and Google Maps can be a problem, so print the map before your trip.
The path within the 2-hectare property, all part of the AirBnb rental fee (P29,981), drives around large mango trees and free roaming goats, leading up to a hill where the modern Asian houses stand. Yes, houses. The main home contains two rooms good for four people each, two full bathrooms, a powder room, a library with a table tennis area that can also be converted into a bedroom, the large kitchen, the main dining room good for 14 people, the lanai dining area good for 10, and open spaces for communing with friends and loved ones.
ADVERTISEMENT - CONTINUE READING BELOW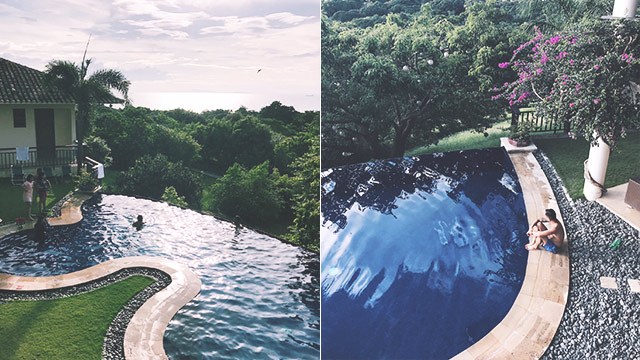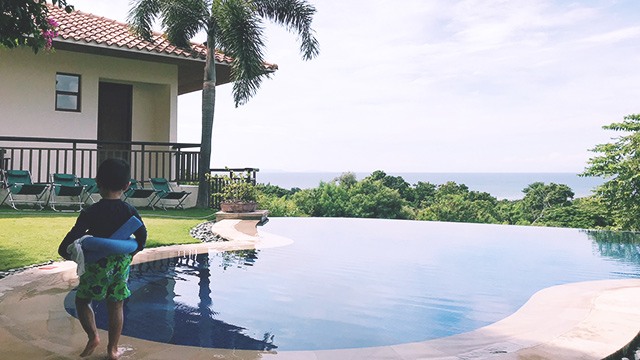 ADVERTISEMENT - CONTINUE READING BELOW
One storey below houses the infinity pool that cuts right on the hill's edge, providing an eye-straining view of the mango trees, the greenery, and the beautiful sea. More open spaces to relax and meditate in are found here as well, together with the billiard hall.
Just beside the main home are the group of rooms good for four to five people each. The five rooms have their own bathrooms, and two of those rooms have a connecting wall. Another house across the pathway offer big fan rooms for drivers and helpers.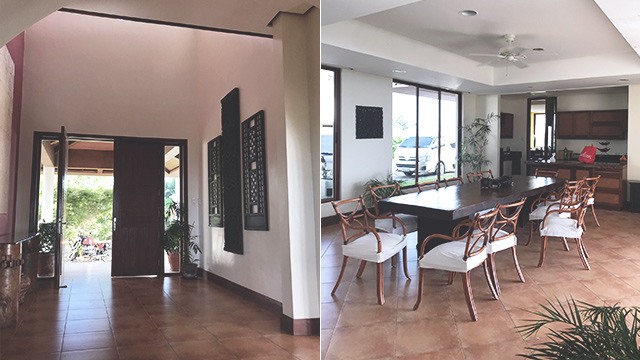 ADVERTISEMENT - CONTINUE READING BELOW
With amenities including towels, full use of the kitchen and their equipment, the library and mini sport activities, and the whole compound to yourself, the price matches five-star resorts in the area, without actually having to deal with strangers in neighboring rooms, rules on noise or dress codes, or having to pay so much for food (since you can cook the meals yourself). Also, don't forget to ask the caretaker for their recommended massage therapists. For the low price, we got hilot and massage treatments that rival the most expensive spas in the city.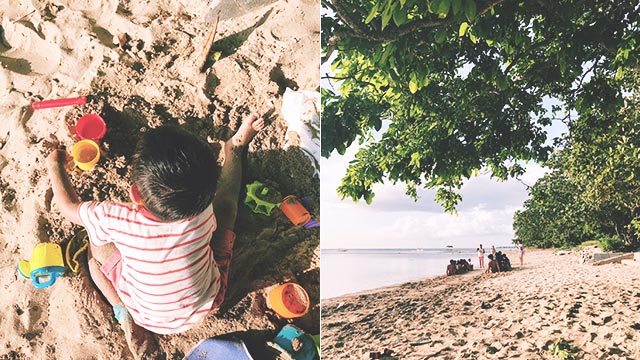 ADVERTISEMENT - CONTINUE READING BELOW
If there's any let down, it may be the beach that's about a five-minute drive away. But then, the secluded paradise with an inspiring view and top notch amenities like the pool, you really wouldn't want to venture out too much anyway.
To learn more, visit their AirBNB page here.
Load More Stories