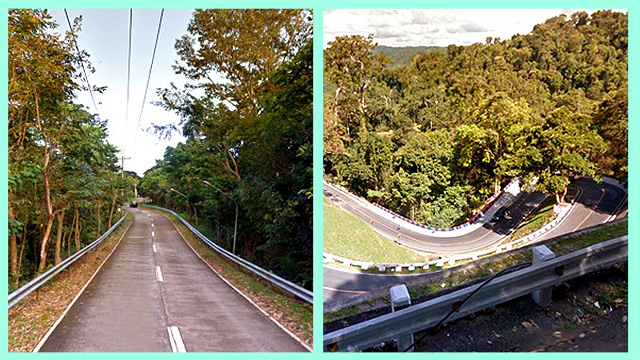 The cold season has everyone ready to enter hibernation mode, making #adulting even harder than usual. Here's a thought: What if you get into your car and just drive away? Watch your responsibilities get smaller and smaller as you head off into the distance (Not that ignoring anything ever really made it go away!). Hear us out though, a bit of fresh air could be the restart you need, specifically the cold mountain kind. We round up a couple uphill drives around Luzon, from nearby day trip-worthy routes to full-on possibly life-changing journeys in case you ever find yourself with the urge to hit the road. Best part? The lack of a destination means you don't even have to leave the car.
ADVERTISEMENT - CONTINUE READING BELOW
READ MORE ABOUT PLACES TO ADD TO YOUR BUCKET LIST:
Take a chill road trip along one of these 10 scenic roads in Luzon:
Lumban-Caliraya-Cavinti Road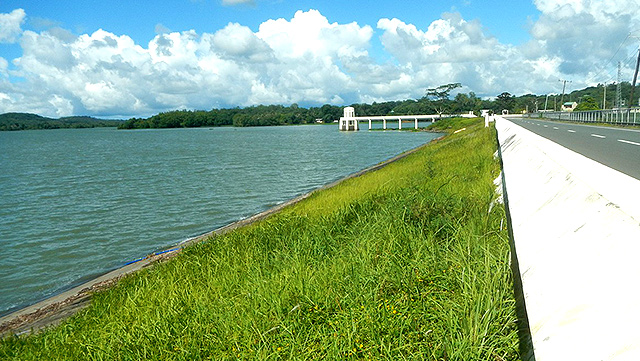 CONTINUE READING BELOW
Recommended Videos
The man-made Lake Caliraya is located in Lumban, Laguna. The eight-kilometer wide body of water is actually the reservoir of a dam-and interestingly enough, is located 1,200 meters above sea level in the Sierra Madre. So you can take the gentle slopes of the Lumban-Caliraya-Cavinti Road up to the lake and even drive around with the huge body of water on one side and picturesque views of the hilly landscape on the other. Don't forget to bring your water-sports gear in case you find a place to go kitesurfing!
Mt. Samat Road, Bataan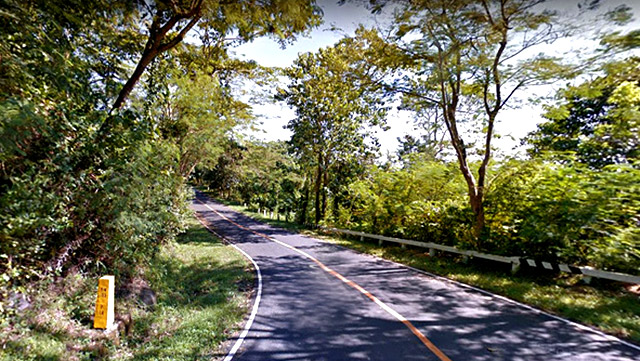 ADVERTISEMENT - CONTINUE READING BELOW
Remember that huge cross you probably visited once on a school trip? You can revisit the Dambana ng Kagitingan again-this time enjoying the road trip on your own terms and not your school's! The drive up Mt. Samat itself to the huge memorial will take you on a pleasant trip through lush forests, with the occasional view of the Manila Bay peeking in through the greenery. Rolling down your windows is a must on this relatively short but winding route, especially if you want to take in the cool breeze.
Old Zigzag Road, Atimonan, Quezon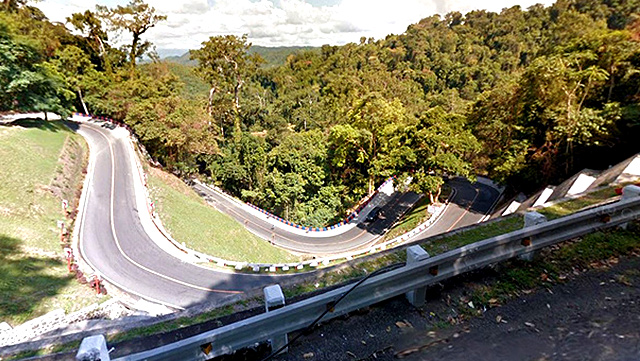 ADVERTISEMENT - CONTINUE READING BELOW
You may want to take your cameras out for this one. The road through the Quezon National Park in Atimonan snakes lazily through lush mountain forests and makes for an easy drive-save for the short but a little tricky path known as the Old Zigzag Road, a.k.a. "Bituka ng Manok." In a particularly steep slope is an isaw-like portion-you know what we mean-that's sure to be exciting to go through.
Tagaytay-Talisay Road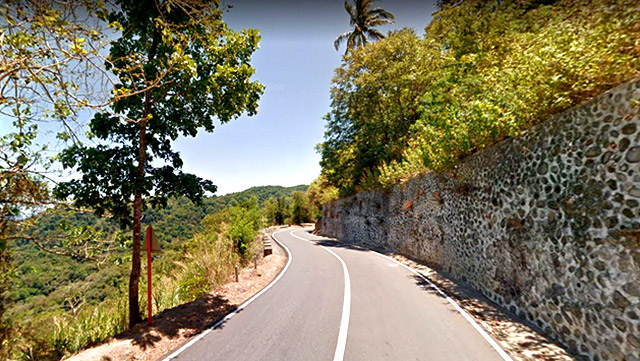 ADVERTISEMENT - CONTINUE READING BELOW
Most of us know the Tagaytay Rotonda but here's a lesser-known route: stemming from this traffic circle is a road that can take you down to Talisay, Batangas, and down to the shores of Taal Lake. Dubbed "Sungay" by locals, this scenic route is a rather steep and winding drive from the heights of Tagaytay to the lake-a daunting task most thrill-seekers are willing to take on thanks to the awesome views of Taal's Volcano Island.
Ternate-Nasugbu Highway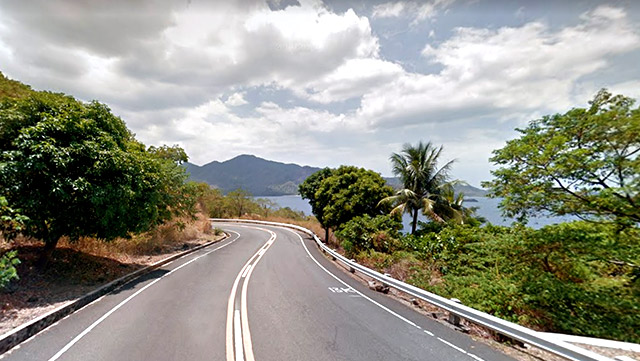 ADVERTISEMENT - CONTINUE READING BELOW
A winding route that traces a path along the coast of Nasugbu Bay, this highway will give you lush mountain paths and epic sea views-and maybe even a few cheeky monkeys. Be sure to drive all the way through the Mount Palay-Palay National Park to get the most of the cold forest air as you can. And since this is a popular biker's path, you can be sure to spot a few stopovers for a bite and a drink. Plus, the highway takes you right through Kaybiang Tunnel, the Philippines' longest road tunnel at 300 meters. 
Marikina-Infanta Highway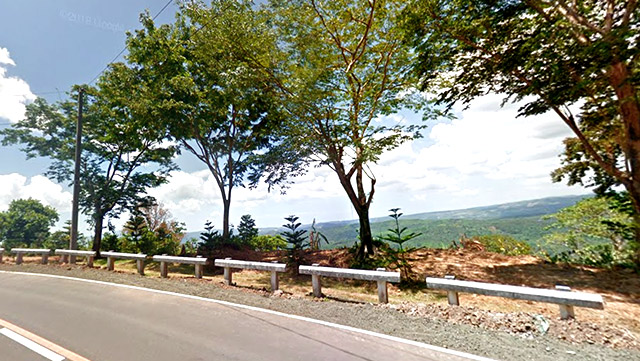 ADVERTISEMENT - CONTINUE READING BELOW
Metro Manila folks are sure to be familiar with Marcos Highway-but did you know that this sometimes notoriously traffic route stretches all the way to Infanta, Quezon? This route is another biker's dream, what with it passing right through the scenic mountains of Rizal. From Marikina, it stretches on to Antipolo-intersecting with Sumulong Highway at Masinag-before beginning a slow ascent to the Sierra Madre and finally ending all the way in Quezon. We recommend this one for a day when you want nothing else to do but drive. It also goes by the name Marilaque Road, which means Marikina-Rizal-Laguna-Quezon.
Daang Kalikasan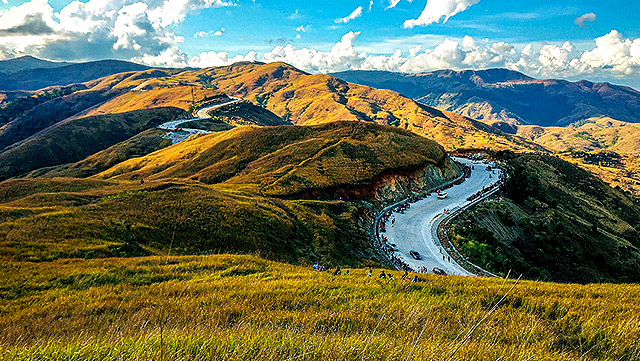 ADVERTISEMENT - CONTINUE READING BELOW
You probably saw those viral posts early in 2020 when people practically flooded this mountain highway thanks to the stunning views it offers. This nearly 20-kilometer long route cuts across northern Luzon, from Tarlac to Zambales. The point in Mangatarem, Pangasinan is particularly amazing; on a good day, you can see all the way past the towns of Mangatarem, Aguilar, Bugallon, up to the Lingayen Gulf. Unfortunately, authorities had to close the still-incomplete road when the influx of people proved dangerous but we think this is the kind of road trip you plan for way in advance anyways.
Villa Verde Trails, Pangasinan
ADVERTISEMENT - CONTINUE READING BELOW
Daang Kalikasan isn't the only scenic route north Luzon has to offer. The Pangasinan-Nueva Vizcaya Road also deserves a spot on your list. A 22.3-kilometer section of this road leading up to the summit of the Caraballo mountains, where the small Malico town, a.k.a. Pangasinan's "Little Baguio," is located, has been under rehabilitation since 2015 and offers amazing views of northern Luzon's landscapes. This historic route was once called the Villa Verde trail by Allied Forces retreating from the Japanese during World War II. It is bound to be a little trickier than the rest of the routes in this list, but we think the cool mountain setting will be more than worth it.
Ibarang Road, Mt. Makiling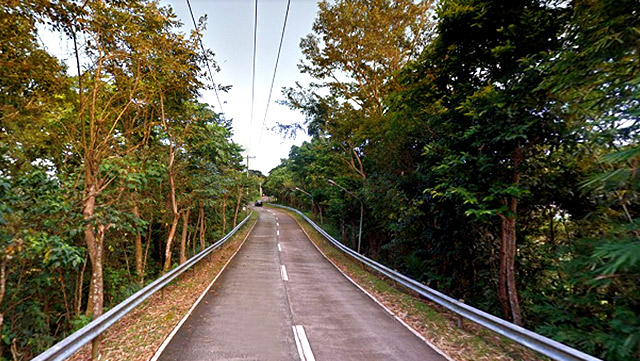 ADVERTISEMENT - CONTINUE READING BELOW
The Ibarangs were an indigenous people that used to live on the slopes of Mt. Makiling. Their name has been used for the road that leads up to the Philippine High School for the Arts-whose students also call themselves Ibarangs-nestled high up in the mountain. This quiet and scenic backroad stems from the Jamboree Road-an old route your dad may have taken once when he was a Boy Scout-and is also pretty near the magical Magnetic Road, which supposedly has the power to pull your car up the slope with the engine off.
READ MORE ABOUT PLACES TO ADD TO YOUR BUCKET LIST:
Nueva Ecija-Aurora Road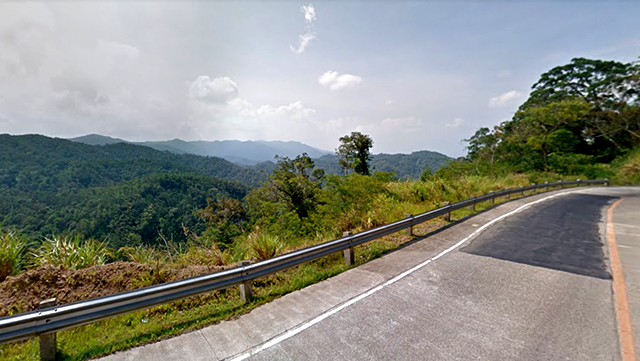 ADVERTISEMENT - CONTINUE READING BELOW
While this highway stretches all the way between the two regions, there is part of it that will take you through the Aurora Memorial National Park, named in honor of Doña Aurora Aragon-Quezon, wife of former President Manuel Quezon. From Bongabon, Nueva Ecija, this winding route will take you up through the forest reserve, complete with sprawling mountain views and of course, cool breezes. Best part? If you drive on long enough, you'll eventually end up on the shores of Baler, Aurora.
Load More Stories