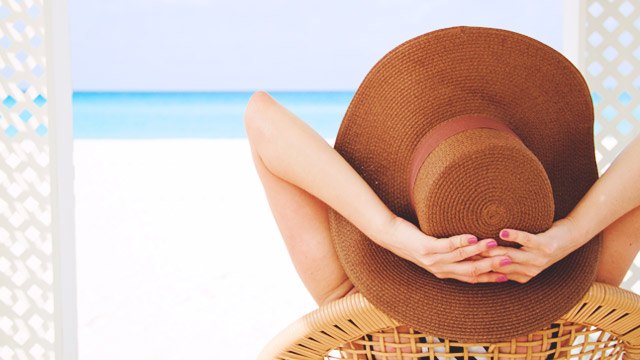 Boracay is synonymous to summer. It doesn't matter if you're young or young at heart, or whether you are still single or already with a growing brood. There's always something for everyone— water sports to indulge in, clear waters to swim in, a nice summer sun to bask under, and parties for you to dance the night away at. But if you're feeling more tita than usual, find a pretty hotel instead where you can rest your weary head at the end of the night afternoon.
Here are our seven top finds that you can temporarily call home. Just remember that the rates can change without prior notice!
Rate: P4,800 per night (on Trip Advisor)
The perfect home away from home, Boracay Beach Club makes great use of the nature around it with its many large windows, and outdoor spaces. It's an ideal place for a family getaway.
Address: Station 1, Boracay Island | Malay, Aklan, Aklan Province 5608, Philippines
Contact Number: +63 36 288 6770
Rate: P5,500 per night (on Trip Advisor)
Astoria Current Boracay is boutique hotel at its finest. Its minimalist rooms with splashes of vibrant colors makes for that Instagram-worthy vacay post.
Address: Stitio Mangayad, Brgy Manoc, Station 3, Aklan Province
Contact Number: +63 2 910 0557
Rate: P6,500 per night (on Booking)
Get the best of both worlds at Fairways and Bluewater. Landlubbers can enjoy the putting green while water babies may go for a dip in the pool or a jump into Boracay's famous beaches.
Address: Barangay Balabag Newcoast, Malay, Aklan Province 5608, Philippines
Contact Number: (02) 576 4035
Rate: P4,567 per night (on Trip Advisor)
Boracay Haven Resort's sleek interiors have just the right amount of beach-y vibes. The tropical aspects mixed with hip furnishings meld well with nature beyond its doors.
ADVERTISEMENT - CONTINUE READING BELOW
Address: Boat Station 1, Barangay Balabag, Aklan Province 5608, Philippines
Contact Number: (02) 815 0849
Rate: P3,378 per night (on Trip Advisor)
Fully immerse yourself in beach life with cottages perched on stilts over calming blue waters. Commune with nature and feel the sea breeze flow right into your bedroom.
Address: Diniwid Beach, Aklan Province, Philippines
Contact Number: (036) 288 2350
Rate: P2,806 per night (on AirBNB)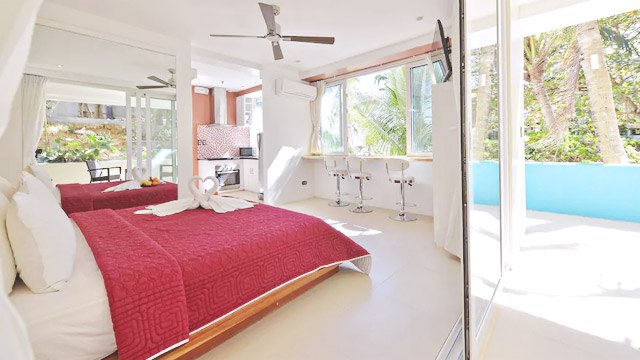 Situated atop a cliff, this gorgeous Venice Beach-style modern architecture has all the amenities one could ever hope for. And did we mention it's situated in Asia's top kiteboarding spot?
Address: Ilig Iligan Beach, Boracay, Aklan
Contact Number: message through Airbnb website
Rate: P576 per night (on AirBNB)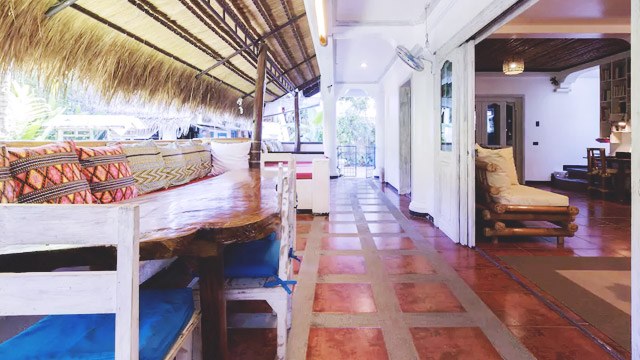 Enjoy a shabby chic vibe in this charming cottage rental. Nestled between Stations 1 and 2, this retreat is within walking distance of many establishments.
Address: Barangay Balabag, Malay Aklan Province
Contact Number: message through Airbnb website
Comments
Load More Stories