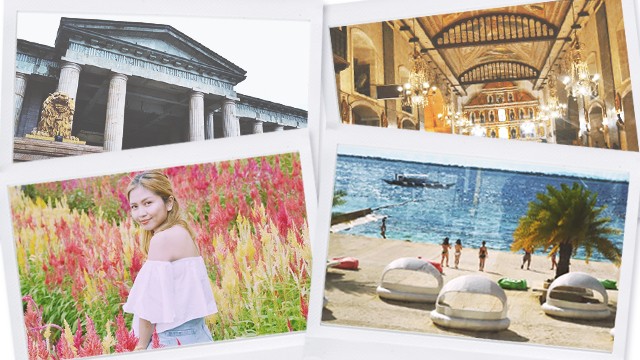 I have been wanting to go back to Cebu since my first trip there in 2014 with my college BFF, which was awesome but bitin. And my 2014 trip was only concentrated on the city proper. I saw Magellan's Cross, Sto. Nino Basilica, and had Cebu lechon—that's about it. Nevertheless, I still enjoyed it. I simply promised myself that I would return—there was something about Cebu that I found gravitating. I can't explain it, but I felt like the city could be my second home in the future.

When I saw a seat sale ad online, I knew that this was my opportunity to fly back to Cebu. I checked how much I needed to pay for my airfare for next year, and it appeared that it would only cost me P3,000. "Not bad," I said to myself. I purchased the ticket and waited for my itinerary only to have the most stressful surprise of my life: I booked the ticket for 2016 instead of 2017. I had to take the trip in a span of a few days! Luckily, my office BFF, Nikko Tuazon of Pep.ph, was game to take the spontaneous trip with me.

To maximize the trip, we booked a hotel in the city proper for two days, and booked a fancy beachside hotel in Mactan for the last two days—those were all the preparations we made.

Working in the digital industry, I then had to plan my workload. I had to plot and advance my stories for the days that I wouldn't be at work. So I stayed up late in the office brewing articles that would spark the interest of FN girls like you.  And because I was swamped with work all of sudden, I forgot to plan our Cebu itinerary.

A day before the flight, Nikko and I rushed to Google anything that could help us make our Cebu trip worthwhile. We found several blogs that shared places that tickled our liking: great food and cool #OOTD places. It's obvious that we needed to bring fashionable clothes, an SLR camera, power banks for our phones, and a GoPro camera.

Yes, we're both food lovers and unapologetically vain people! But anyway, we listed it down per day, and just went YOLO. As for the logistics, we were just content with the fact that there's Uber in Cebu. 

Day 1
When we landed in Mactan Airport, we took an Uber to our hotel. After leaving our luggage at the front desk, Nikko and I had breakfast at Starbucks—our daily habit from Manila which hadn't left us yet. We went back to check in, and saw that La Marea was just a building away from our hotel! We took a mental note to have our dessert fix there soon.  

Our next stop was Ayala Center, and we asked the hotel staff how we can get there via commute. Our hotel was near Cebu I.T. park, and we took the 04L jeep to get to Ayala Center. The jeepney system in Cebu has numbers, which should make it easier for commuters to identify the routes. If you aren't good with remembering numbers, the jeeps still have sign boards. Taking the jeep was a tourist milestone for us.

We had lunch at Casa Verde, a known place in Cebu where huge-ass, succulent ribs are served at a very wallet-friendly price. To all Manileños: They have a branch in Megamall, and a sister resto called The Porch.
ADVERTISEMENT - CONTINUE READING BELOW
After window shopping, we went back to the hotel to freshen up and catch up on sleep. At around 4P.M., we got ready to hear mass in one of Cebu's oldest churches, Sto. Niño Basilica in Colon. I went to this church during my first visit, and every time I saw its picturesque beauty, it gave me a glimpse of Cebu's rich history back in the Spanish colonial era. 
When the mass ended, we then went to drop by Cebu Metropolitan Cathedral, another nearby church. My jaw dropped at the architecture of this church. My first thought: It must be really nice to get married here. It may sound a bit shallow, but brides-to-be can understand this.
ADVERTISEMENT - CONTINUE READING BELOW


For dinner, we wanted an authentic Cebuano touch, but there was no lechon in sight. Instead, we saw Da Vinci's Pizza, and it seemed that people flocked this place. To be honest, they served good, cheap pizza. We then went back the hotel taking a 13C jeep.

Day 2 
Our second day was reserved for touristy and vain pictorials at Sirao Flower Farm and Temple of Leah. La Vie Parisienne should have been another venue for our 'pictorial,' but they closed the restaurant for renovation in the morning. But of course, we still went and got pastries as baon for our trip to Sirao and Temple of Leah.


 

Nikko and I took the habal-habal from JY Square Mall (took the 17B jeep from our hotel) going to the two destinations. We paid him P700, a package rate for two pax, round trip. 

The long, uphill motorcycle trip was worth it! Just take a look at these shots: 


ADVERTISEMENT - CONTINUE READING BELOW


In case you're curious, Sirao Flower Farm is the little Amsterdam of Cebu, and Temple of Leah is the Taj Mahal of Cebu.

A good reminder: If you want to wear chic outfits for amazing pictures, put something over it, like a big polo shirt, because the ride going there is not glamorous! Also, good pictures require a nice makeup look, so I used waterproof and sweat-proof makeup for a plakado face. My arsenal: transparent sunblock, mattifying primer, a creamy champagne highlighter, an eyebrow-tattoo pen, cheek tint, peel-off lipstick, and makeup setting spray.

We got back to I.T. Park at around 5 P.M., and took advantage of the Zubuchon branch there. We had to wait for the 5:30 P.M. delivery of lechon, so we had pica-pica first. As soon as the plate of glorious, boneless porky was on our table, our palates and tummies went straight to heaven. I tried CNT during my first Cebu stay, but I liked Zubuchon better. It was boneless, fatty yet malaman— Anthony Bourdain was right, it was the best pig ever!

ADVERTISEMENT - CONTINUE READING BELOW

 





Day 3
This was the day Nikko and I headed to beach! But before that, we had coffee and brownie cups at La Marea, at the Crossroads Lifestyle Center near our hotel. If you're a chocolate lover or a sweet tooth, please do yourself a favor and do not let this chocolatey moment slip away! 



Crossroads also had leafy walls and graffit-painted backdrops where you you could also take nice pictures of your #GGSS self.



From Cebu City, we took an Uber to Mactan. It was a long drive, but we were excited to finally bask in the sun and salt water. We checked in at Be Resorts Mactan, and we loved that apart from the amazing view of the Cebu shoreline, the resort had cool, eccentric interiors. We were even lucky enough to get a free room upgrade. Yay! We took advantage of our fancy hotel (pool time!) before getting dinner outside of the hotel. 


ADVERTISEMENT - CONTINUE READING BELOW


Also, for the sake of Cebu longganiza, we took a trip via the jeep 23 to Lapu-Lapu Public Market. As soon as we got back to our hotel, we took another dip in the pool and got our zzz's to get up early the next day.

Day 4
I always look forward to breakfast buffets every time I travel, so waking up at six in the morning was easy! I had loads of kimchi fried rice, bacon, and adobo. For brekky dessert, I had French toast and fruits. Life is good, right?

To follow modern tradition (#sorrynotsorry), Nikko and I abused the sea backdrop with tons of photos (we will spare you from our water baby pics, so no pics to share here) we could use as profile pictures in the future. But of course, we still enjoyed the serenity of the sea before the flight back to Manila later in the afternoon.

Before going to the airport, our Uber driver (yay for Uber, I swear) dropped by Zubuchon pasalubong center to get frozen lechon—it was 20 percent cheaper than buying it in the airport.


As soon as we got on the plane, I felt sad for leaving the urban paradise. The spur of the moment vacay was a welcome relief, and I'll gladly do it again!






ADVERTISEMENT - CONTINUE READING BELOW
Latest Stories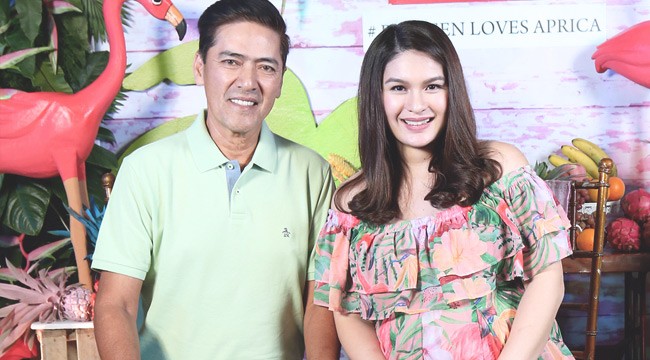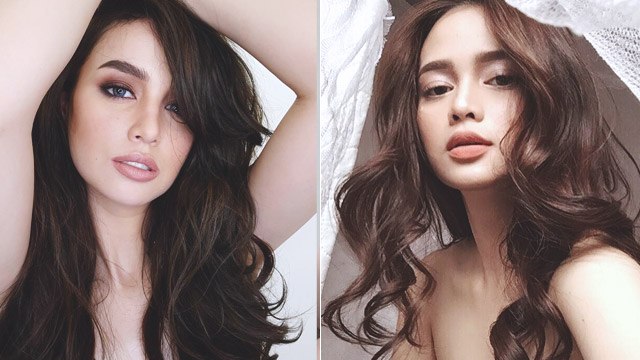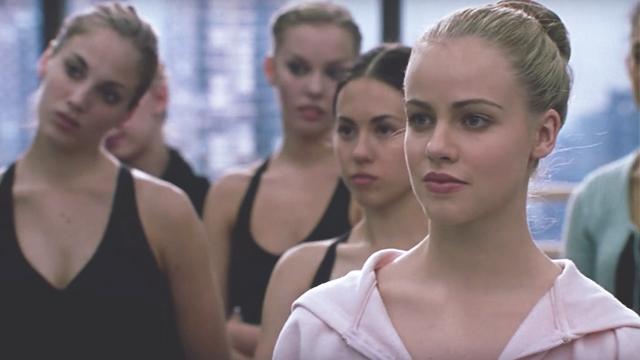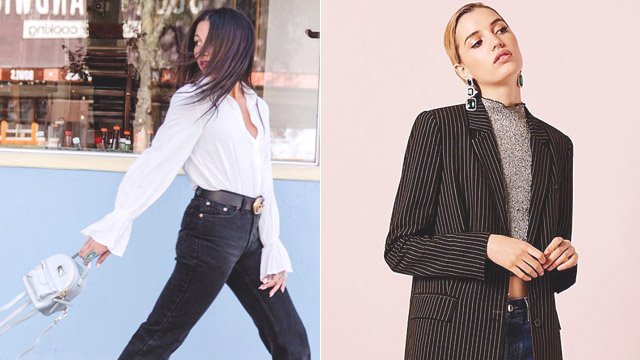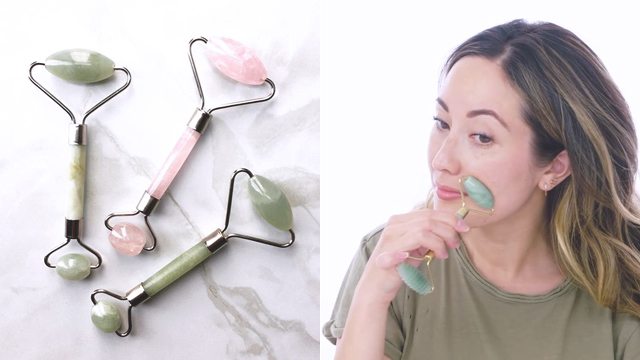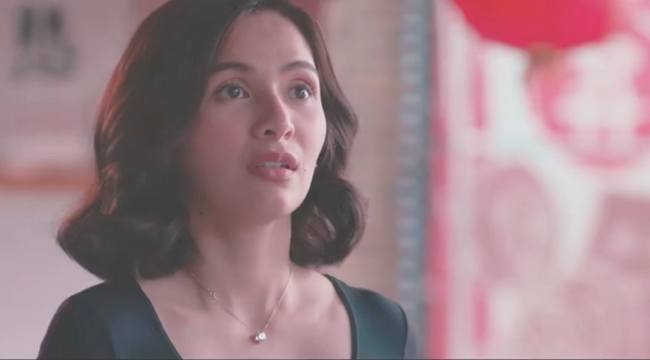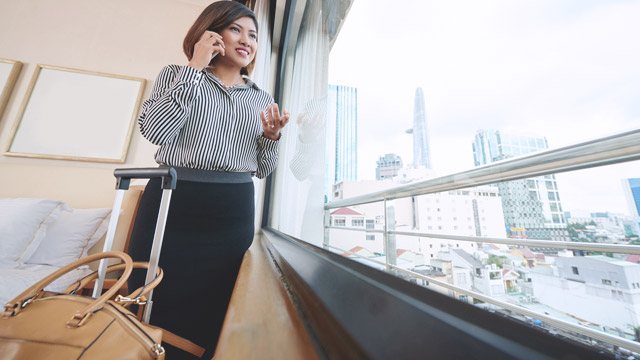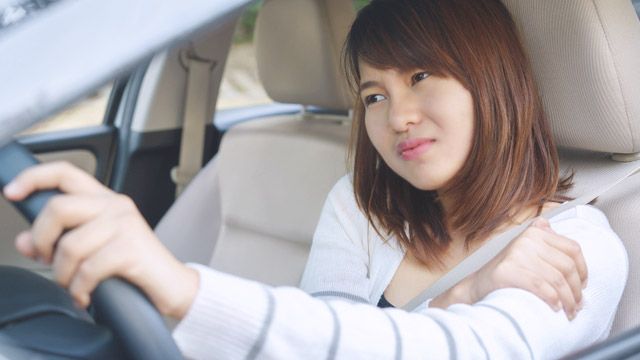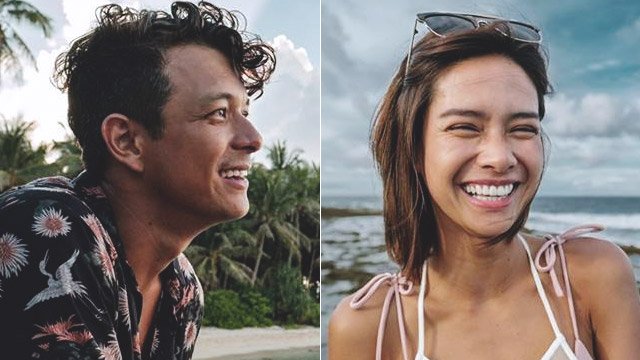 Load More Stories