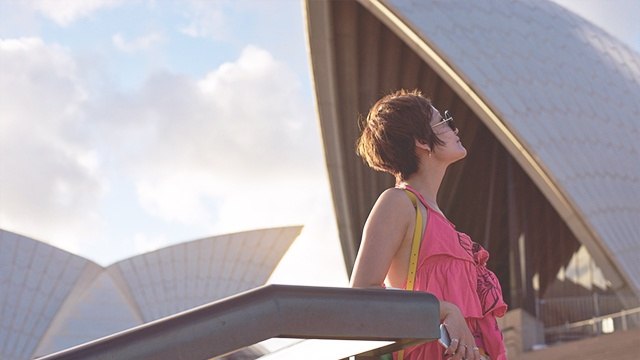 Trust us: you want to visit Australia. Oz is brimming with sights to see! Whether you decide to come in the summer (Bondi Beach, anyone? Diving in the Great Barrier Reef, perhaps?) or in the winter (cold season spans from June to August, a.k.a. when most other countries are sizzling hot), know that the Land Down Under is an absolute treasure trove. Here, we ease you into the first step: applying for that Aussie tourist visa!
ADVERTISEMENT - CONTINUE READING BELOW
CONTINUE READING BELOW
Recommended Videos
1. Create an ImmiAccount
First things first! ImmiAccount is an account you sign up for with Immi.gov.au, the Australian government's official Immigration website. This is extremely vital because the entire process will be done on this single site—yep, no face-to-face interviews whatsoever! Aren't you relieved already?
Important: Make sure you use a working email address. Updates regarding your application will be sent here, including the acknowledgment of receipt of your application and the actual visa grant. 
To register, click here.
2. Fill out the application form
Follow the link sent to your email to confirm your account, then start filling out the application form! This is the equivalent of Form 1419 (Application for a Visitor visa – Tourist stream), except you don't need to physically print it out—just make sure you click SAVE.
IMPORTANT: If you're not done with the form yet, hit SAVE and not SUBMIT. 
ADVERTISEMENT - CONTINUE READING BELOW
3. Pay the application fee
Online payments are accepted via credit card only. The fee is now AU$135 (that's roughly around P5,050). 
Another interesting point: You can pay even without submitting the supporting documents. Simply upload the additional docs to follow later on!
4. Submit all supporting documents
On your application dashboard, you'll spot a field where you can upload all the required documents essential to your visa approval. The key is to submit as many types as you can, just to be safe. The more, the better (and the less likely you'll be denied)!
Scan the following, then upload onto your ImmiAccount:
a. Passport info page
b. NSO birth certificate
c. Passport-sized photograph
d. Bank statement 
e. Certificate of Employment (if employee) or Business Registration (if self-employed). 
f. Previous and current visas. The paranoid traveler in me scanned every single stamped page of all my old and current passports—U.S., Schengen, Japan, Korea. You name it, I included it. Take no chances!
ADVERTISEMENT - CONTINUE READING BELOW
The following are documents that aren't required if they don't apply to you, but if possible and/or applicable, throw 'em in too!
g. Letter of invitation. This should come from the friend or relative you're visiting, to signify that an Australian citizen has invited you into the country.
h. Identification Documents of Sponsor (necessary if you declare that your trip will be paid for by someone other than yourself, e.g. parents, spouse, etc.)
i. Marriage Certificate
j. Cover Letter and Itinerary. 
k. Recent payslips or copy of Income Tax Return (ITR). 
l. Roundtrip flight and hotel details
WHEW. You're done! Now all there's left to do is wait. The next email you'll receive from Immi will tell you once and for all whether or not you've successfully obtained an Australian visa, so don't anticipate updates in between!
Processing time is shorter than you'd expect—I got mine in just a little over three weeks. Some people get theirs after a record 1-2 days, but some have to wait a month! It varies for everyone, so stay on the edge of your seat. Good luck!
ADVERTISEMENT - CONTINUE READING BELOW
This story originally appeared on Preview.ph.
* Minor edits have been made by the Femalenetwork.com editors.
Comments
Load More Stories