I first heard about Malapascua, Cebu in 2010, from a Spanish sailor and professional diver named Ulises. I was sheltered and clueless then. While I found the idea of living a life of adventure and visiting remote islands was a dream as wild and sexy as he was, it was just as unattainable.
ADVERTISEMENT - CONTINUE READING BELOW
Fast forward to 2015—I was thrown into a hurricane of circumstances, which led me to drop everything. I learned how to move around the world and became fearless. The wild and sexy dream was more attainable, and it was a time pregnant with possibility—a great time to do something crazy!
CONTINUE READING BELOW
Recommended Videos
An aunt had taken a trip to Malapascua in April and loved it, so much so, that she offered to take me to the island in August. One thing led to another, and before I knew it, I had been to Malapascua three times in a span of six months.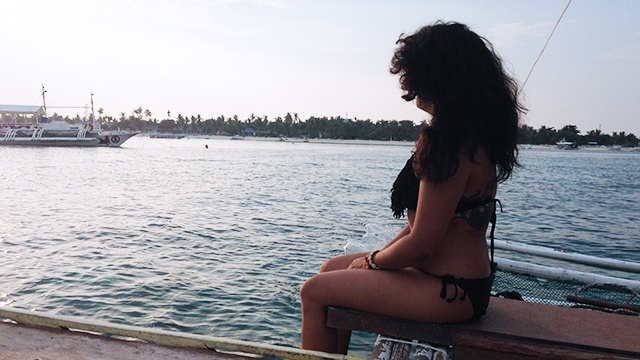 ADVERTISEMENT - CONTINUE READING BELOW
It takes some effort to get there, I'm not going to lie. From Cebu, it's another four to five-hour travel by bus, and then another half-hour boat ride. There may or may not be a couple of smaller, 10-seater paddle boat rides in between, depending on the height of the tide.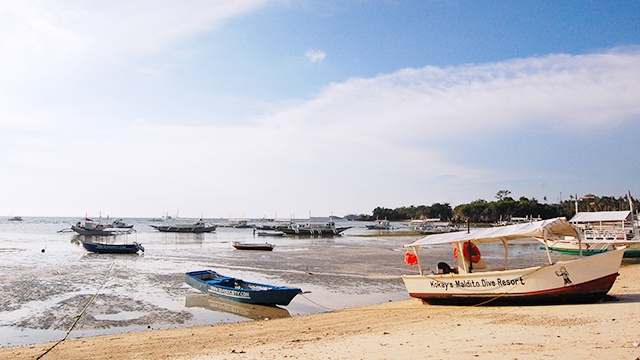 ADVERTISEMENT - CONTINUE READING BELOW
But oh, it is so worth the trip! Malapascua is a tiny strip of land off of Daanbantayan, the northern tip of Cebu. Its name, meaning "bad Easter," originates from the Spanish sailors who were shipwrecked on the island one unfortunate Holy Week. But from the looks of it, you couldn't imagine why anyone would curse it with such a name. It has clear waters, naked palm trees, and no cars. The sunlight is blinding, bounding off of the white sand. More than anything, I loved how simple life was lived there. It's the ideal place to go to if you are serious about relaxation because apart from exploring the sea – either from above or below – there is little else to do. Diving and snorkeling takes a lot out of you, so between that, have a hearty meal and take an afternoon nap on the couch of your villa's front porch. What else do you really need?
ADVERTISEMENT - CONTINUE READING BELOW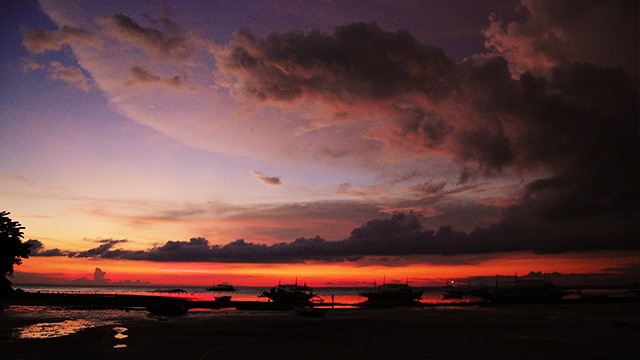 The Malapascua experience is friendly to both novice and advanced divers/snorkelers. Those with little to no experience with going underwater can walk off the beach to snorkel and still see  amazing undersea wonders. You can also have a boatman take you to different parts of the island to explore some more. Advanced divers can sign up for diving trips to Gato Island or Monad Shoal, where thresher sharks normally hang around at five o'clock in the morning to get groomed. 
ADVERTISEMENT - CONTINUE READING BELOW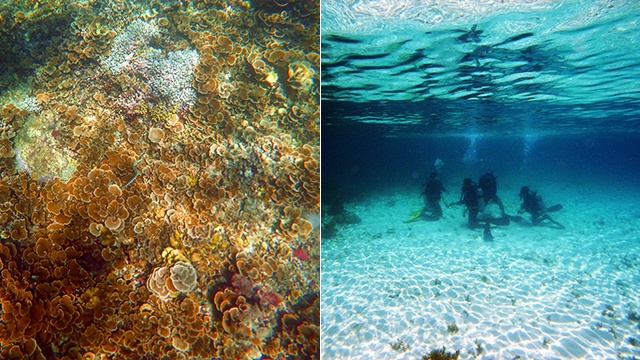 Another option is to pay a visit to another superstar micro-island in the South – Kalanggaman Island in Leyte is only two hours away by boat. If you're lucky (though it is likelier that you are than not) there is a group assembling to get to Kalanggaman that you can join. You can either ask the local boatmen about it, or look out for announcements in dive resorts.
ADVERTISEMENT - CONTINUE READING BELOW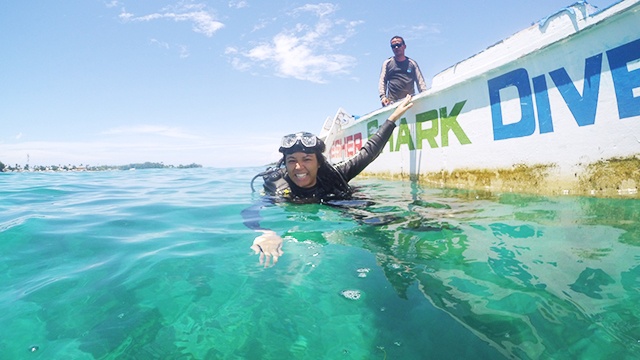 All things considered, I find Malapascua a strange little town. While it is visibly tropical (the sun, sand, and sea will not let you forget this), it is clearly culturally Western. Most resorts are owned and run by Europeans who have left their cold countries to live and dive on the island. Supplies are limited, but fortunately, a lot of these guys know how to make food from scratch. You can go to a restaurant for breakfast and be sure that your bread is baked fresh in the morning. Also, you can be sure that your paella is authentic because a Spanish man prepared it.
ADVERTISEMENT - CONTINUE READING BELOW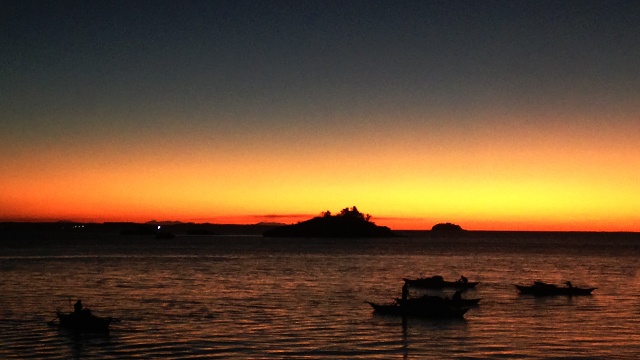 The options for a night out are limited. Kokay's Maldito – the one proper sports bar, which reminds me of Boracay's Cocomangas in the '90s – is a given. They have billiards, pizza, and a wall that you can chuck and smash your shot glasses into!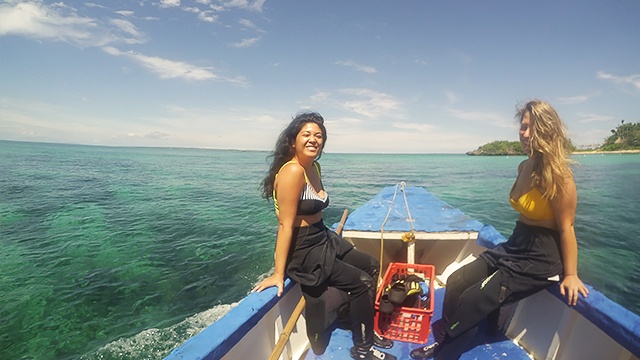 ADVERTISEMENT - CONTINUE READING BELOW
All three times I'd been to Malapascua were girls' trips. It's as safe as it can get. The community is very small, and everything's a short walk away. As a female backpacker who likes to go travel solo, I highly recommend taking a trip in Malapascua on your own whether you're a boy or a girl. Go there to come out of your comfort zone; it's easier than you think. However, I still maintain that you can never be too careful. Follow standard travel safety tips. 
Go for the novelty of slowness, silence, and having completely no agenda other than to relax, which the city can't offer you. One more reason among many, if nothing else I've said has resonated with you: Divers are a good-looking bunch, and it's the easiest place to make friends. Regardless of the reason, just go and do it! It's worth the ride.
ADVERTISEMENT - CONTINUE READING BELOW
Load More Stories