The province of Laguna is only a two-hour drive from Manila, which is perhaps why a lot of us think we've seen everything it has to offer. After all, you've probably spent the day at Enchanted Kingdom or offered a few eggs at Saint Clare's Monastery at some point. But that's just scratching the surface, as Laguna has a rich history that you shouldn't miss out on.
ADVERTISEMENT - CONTINUE READING BELOW
The recent tour, initiated by the San Miguel Pure Foods Culinary Center, highlighted the charming towns and the yummy cuisines of Laguna. To replicate the trip, I highly recommend renting a van (which can cost you around P2,000 to P3,000 a day based on the rates on Manila Rent a Car), since you'll be hopping from town to town.
First Stop: National Heritage Sites at Pila, Laguna
Visiting the town of Pila is like a journey to the past.
CONTINUE READING BELOW
Recommended Videos
"Vigan is grand, but Pila is charming," said Cora Relova, a private citizen who continues to support the town's restoration efforts. "We want to be charming."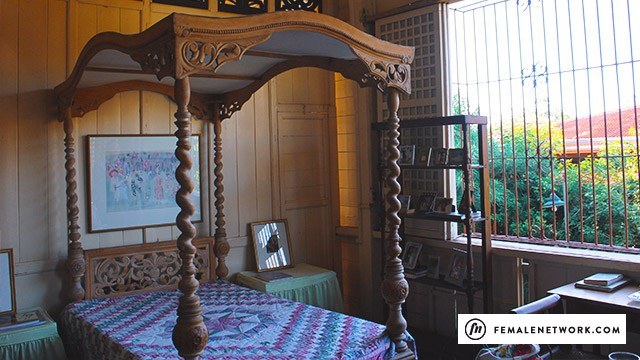 ADVERTISEMENT - CONTINUE READING BELOW
Pila indeed was. Tita Cora invited us to her 1900s ancestral home, and over delicious kesong puti, maja blanca, puto, and buko juice, she explained how the town was once awarded the status of La Noble Villa de Pila (the noble town of Pila) by the Spanish government due to its well-educated residents.
ADVERTISEMENT - CONTINUE READING BELOW
After merienda, she toured us around the centuries-old San Antonio de Padua Parish Church, which was transferred to its current location brick by brick to save it from flooding.
ADVERTISEMENT - CONTINUE READING BELOW
A few meters from the church was the home of Tita Cora's relative Monina Rivera, whose quaint pink house bordered by bougainvillea seemed like something out of a story book.
"My father was a pharmacist in the 1920s," she said as she led me to a glass shelf of well-preserved compounds. Back in the day, pharmacists had to manually mix different chemicals to provide customers with the medication they needed. The first floor of their home, which used to be her father's lab, was later leased out to a famous drugstore chain.
ADVERTISEMENT - CONTINUE READING BELOW
She shared that the house survived the war because the Japanese used it as one of their headquarters. As Pila was one of the few towns lucky enough to avoid bombardment, Ms. Monina's home only sustained minor damage—a broken stained glass window. The rest of the original structure still proudly stands as a testament to its town's history.
ADVERTISEMENT - CONTINUE READING BELOW
*Cora Relova and Monina Rivera are part of the Pila Historical Society Foundation Inc., and regularly hold tours around town. For more details, call (049)559-0382.
Second Stop: Aurora in Santa Cruz, Laguna
ADVERTISEMENT - CONTINUE READING BELOW
ADVERTISEMENT - CONTINUE READING BELOW
Aurora is a home-turned-restaurant owned by Chef Day Salonga, his sister Gel Salonga, and his business parter Chef Mon Urbano. It is a homage to the Salongas' grandmother of the same name. "Our preservation is fueled by our passion and advocacy in promoting Southern Tagalog cuisine," said Chef Day, who noted that in spite of all the fast food chains coming into Santa Cruz, a lot of people still wish come home to traditional Pinoy cooking. Aurora's reasonably-priced menu consists of classic dishes such as inalamangang baboy, minanok, and tinuto. 
ADVERTISEMENT - CONTINUE READING BELOW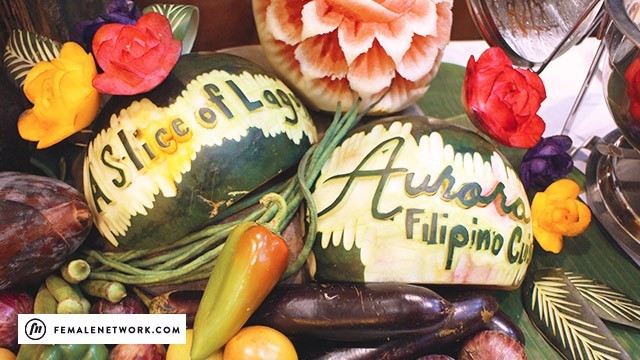 *Aurora is located along P. Guevarra Street in Santa, Cruz. Laguna. Meals cost an average of P250 per head.
Third Stop: Sulyap Gallery Café
ADVERTISEMENT - CONTINUE READING BELOW
It was already late in the evening when we arrived at Sulyap Gallery Café, but even in the dark, I knew it was unlike most of the places I usually stayed at during out-of-town trips. Sulyap is a compound of old Filipino hardwood houses from the early 1900s. After a long day, the light filtering warmly through the capiz windows was welcoming and the coziness of their spacious rooms gave me a good night's sleep.
ADVERTISEMENT - CONTINUE READING BELOW
The following morning, we were treated to a traditional breakfast of beef tapa, fried bangus, and sinangag set on banana leaf-covered plates. There was also sautéed Purefoods corned beef, honeyed bacon, and pancakes for those who wanted a more continental meal. In broad daylight, I began to truly appreciate the craftsmanship of the old houses of Sulyap, each of which was painstakingly rebuilt and restored by owner Roy Empalmado.
ADVERTISEMENT - CONTINUE READING BELOW
"Yes, it's an advocacy," he shared, expounding on his passion for antiques and woods of a bygone era. Mr. Empalmado buys old houses—those which are often unmanaged or about to be demolished—and restores them as part of Sulyap. The place also features a museum of his antique collection, which guests can visit for free. "I've been collecting antiques for…almost half my life." he said. With Sulyap, he hopes to educate people on what it means to remember one's history.
ADVERTISEMENT - CONTINUE READING BELOW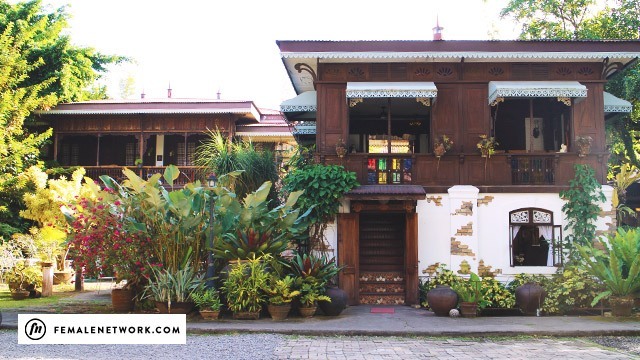 ADVERTISEMENT - CONTINUE READING BELOW
*Sulyap Gallery Café is located at Brgy. Del Remedio, Cocoland Compound, San Pablo City Laguna. For bookings and reservations, visit http://www.sulyap.net or call 573-2907.
Fourth Stop: Maharlika Highway in San Pablo, Laguna
I kid you not when I say that Maharlika Highway has some of the best bibingka in Luzon. These rice cakes sold in small kiosks feature coconut meat shreds that have been aged for 30 days to give that slightly crunchy texture. 
ADVERTISEMENT - CONTINUE READING BELOW
*San Pablo Bibingka are priced at approximately P12 per piece.
Last Stop: Café Lago in San Pablo, Laguna
Sampaloc Lake is the largest of the seven lakes of Laguna. Along its shore is Café Lago, a pet-friendly hideaway owned by former Broadway actor Tony Marino and his brother Mandy.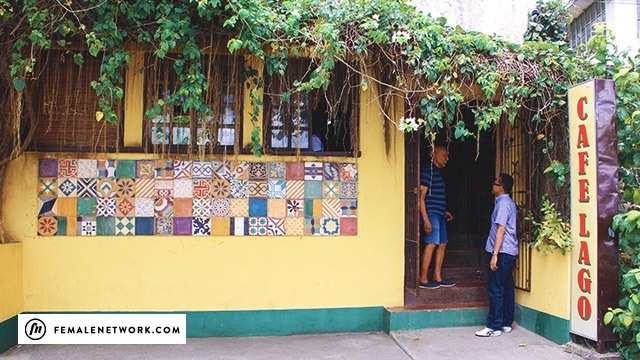 ADVERTISEMENT - CONTINUE READING BELOW
While Sir Tony says that Café Lago only serves simple fare, their chicken fried in Star Margarine is definitely something to go back for. Their Pako Salad was also delightfully sour and well-balanced, while their Fried Halo-Halo was the perfect ender.
ADVERTISEMENT - CONTINUE READING BELOW
Don't forget to say hi to the regular pooches of the restaurant, Charcoal and Tabby!
 *Contact Café Lago at (049)5627404 or (0922)8217931.
Heading Home
I napped the entire trip home and woke up surprised that we were already driving along EDSA. Laguna is so close to Manila that the contrast between both places is jarring, and I realized that it's all the more important for every woman to get out and visit locales just beyond the city. There's seriously so much to discover, why get stuck in one place?
ADVERTISEMENT - CONTINUE READING BELOW
Load More Stories