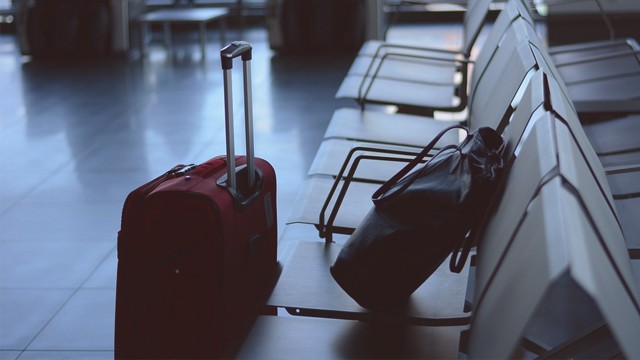 There's nothing worse than your flight getting cancelled when you're all pumped up and ready to travel.

Flight cancellations is that they're usually unpredictable, and while bad weather is a common reason, unforeseen conditions such as air traffic congestion and aircraft malfunctions can cause them, too. So instead of having a fit when it happens (because believe us, it happens often), keep calm, stay on your toes, and make sure to do these things to have everything in order.

1. Call your airline immediately.
Nothing good comes out of picking a fight with an airport personnel. Better use your energies wisely: Call your airline immediately upon cancellation and ask to be rebooked on the earliest flight available. Calling is undoubtedly faster than falling in line at the counter. Note that your airline should not charge you with rebooking fee in this case.

2. Ask for an explanation.
While getting your flight rebooked, head straight to the gate desk and fall in line. Ask for an explanation from the airline representative, request for the possible options, and get the one most convenient for you. You can also get a full refund of the amount you paid for or book with another airline. In cases when your flight was cancelled due to the airline's fault, free flights are often given to appease the passengers. Remember that it pays to know the complete details of the situation.

3. Be kind.
When dealing with any travel nightmare, the best way is still to be calm. It is also important to be as polite as possible when making a complaint. The person at the check-in counter may also be having a pretty bad day because of the numerous customer complaints, so being kind will make transactions smoother for the both of you. It may even help you secure a seat on the next flight out faster.

4. Assert your rights as a passenger.
Yes, you do have rights as a passenger, and it is important to know them so you can demand the compensation you deserve. The Department of Transportation and Communication (DOTC) and the Department of Trade and Industry issued a joint administrative order in 2012, which is also known as the Air Passengers Bill of Rights. Here are some of the basics: When your flight is cancelled, airlines are required to provide you free food and drinks as well as free use of internet and phone. In extreme circumstances, the airline should provide you with hotel accommodations until your next flight. You are also entitled to compensation depending on the number of days that your flight will be delayed.

This story originally appeared on TravelBook.ph.

*Minor edits have been made by FemaleNetwork.com editors.
ADVERTISEMENT - CONTINUE READING BELOW
CONTINUE READING BELOW
Recommended Videos
Load More Stories