Cats seem to be out to rule the world. They've already conquered the Internet, and now they're invading your coffee breaks, one café at a time.

Hailing from Japan, cat cafés have been quietly multiplying locally. These places are not really known for their mind-blowing menus, but they are definitely drawing crowds of cat lovers and curious folk alike who are willing to spend a few hundred pesos just to get up close and personal with these regal feline beauties.

So if you're looking to hang out with cuteness manifested in balls of squishy fluff, visit any of these homey nooks:

1. Cat Café Manila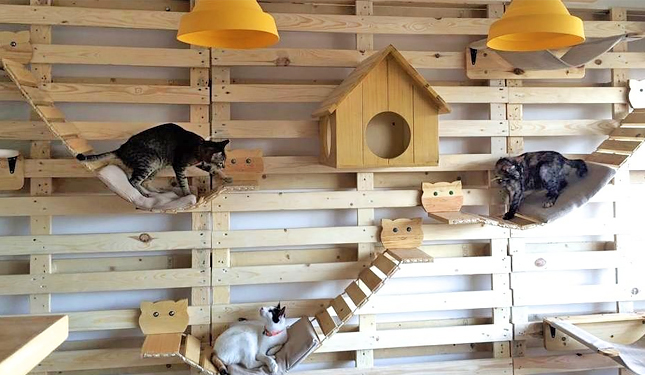 ADVERTISEMENT - CONTINUE READING BELOW
CONTINUE READING BELOW
Recommended Videos
Location: 2/F, 189 Maginhawa, Diliman, Lungsod Quezon, 1101 Kalakhang Maynila, Pilipinas
Entrance Fee: P200 (P100 goes to the cats.)

Cat Café Manila is an establishment with a cause. Aside from the kitty therapy it offers its guests, it also champions the adoption of shelter cats. Looking past expensive breeds that many people seem to be obsessed about, Cat Café Manila is home to the many beautiful and adoptable puspins—short for pusang Pinoy—that Compassion and Responsibility for Animals (CARA) Welfare Philippines has rescued.

Together with CARA, Cat Café Manila aims to educate people on responsible pet ownership while giving them their daily dose of cat cuddles.

2. Miao Cat Café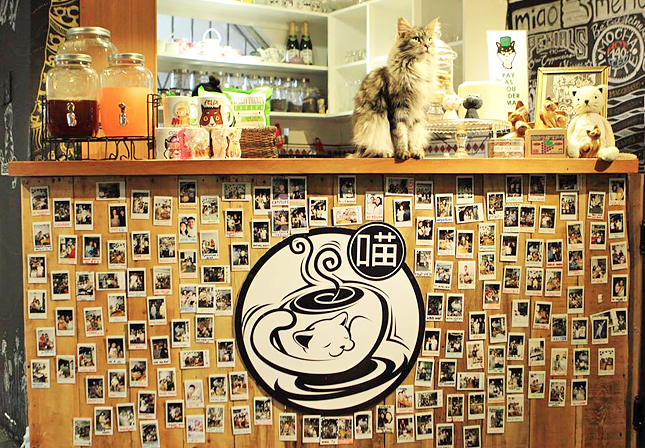 ADVERTISEMENT - CONTINUE READING BELOW
Location: #7 Congressional Ave., Q.C. (above Cake 2 Go)
Entrance Fee: For adults: P300 inclusive of one order of pastry and a drink
For kids: P150 with one drink

Miao Cat Cafe is a cozy haven along busy Congressional Avenue. Owned and managed by sisters Sam Ramos and Loida Ramos-Benson, it's a place to appreciate both kitty quiet, while enjoying a cup of coffee or two.

The felines that chill out with guests are personal pets of the owners, and are a healthy mix of pusang Pinoy and kitties with breeds. The warmth of friendly cats and the ambiance are the perfect combination for any fluff lover looking for a place to unwind.

3. Le Cat Coffee Shop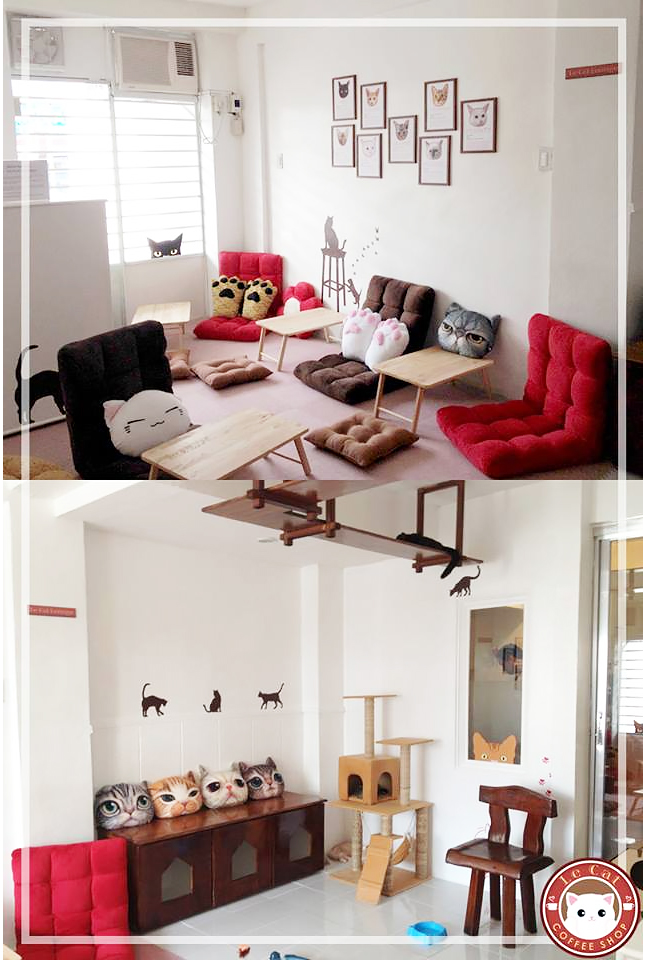 Location: 76 Gloria Diaz St., BF Resort Village, Las Piñas
Entrance Fee: From P150

Le Cat Coffee Shop acts as a second home to those who wish to own cats but can't. It's a good place for small groups as it can only hold eight people at a time, but the intimacy provides a good opportunity to interact with the cats as well as the café's owners who are very open to giving tips about feline care.

4. Cat Café Philippines (Cat Café in Guadalupe)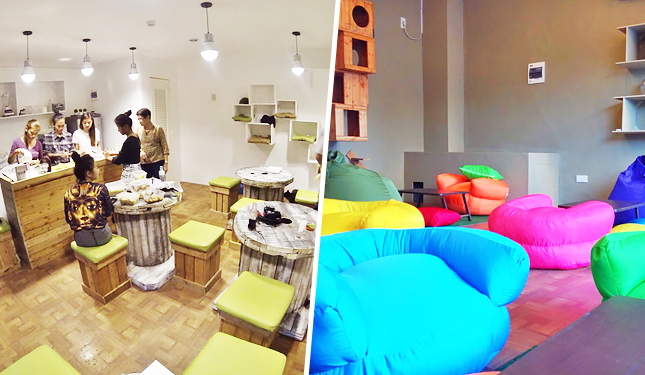 ADVERTISEMENT - CONTINUE READING BELOW
Location: Beside Villa Fatima Subdivision, Guadalupe, 6000 Cebu City

Cat Café Philippines is the first cat café in Cebu and is currently home to around 16 furbabies. With a staff that is knowledgeable about their felines' personalites and a menu with reasonably-priced choices, this kitty hub is one of the places you should visit if you find yourself down south.
PHOTOS: CatCafeManila.com, Facebook Miao Cat Café, Le Cat Coffee Shop, CAT CAFE Philippines
Comments
Load More Stories