It's not easy to always be around a person who's full of negativity, but oftentimes, you can't just turn your back and walk away. Compassion leads you to care and to listen, and in the process you may feel a bit of negativity rub off you.
Don't fret. There are ways to keep your light intact in spite of all the doom and gloom around you. Here are five of them:
1. Look at the big picture.
Think about the possible reasons why this person is always so negative. She might be going through a personal crisis or fighting against a mental issue. Negativity can actually be a cry for help, and instead of being judgemental and turning her away, be compassionate enough to suggest someone who can help if the situation is bigger than you.
2. Listen, but don't jump into the rabbit hole.
Sometimes, people who are always negative just need a person to listen. Offer them that, dig a little deeper to allow them to vent, but don't get into the water yourself. You can't help a drowning person if you're drowning as well.
ADVERTISEMENT - CONTINUE READING BELOW
CONTINUE READING BELOW
Recommended Videos
3. Help them see that they have an option to look at things another way.
If you think that their negativity is brought about by an issue that can actually be solved, help them see the light. Maybe this person just needs someone to talk a bit of sense into her. Maybe she'll listen, maybe she won't, but at least you gave her something to think about. Just remember to never lecture her about her behavior. As Dr. Raj Raghunathan explains on an article in Psychology Today, "Most of us are not good at taking negative and critical feedback, and negative people are particularly averse to such feedback." You're not there to change her, but only to make her see that she always has a choice.
ADVERTISEMENT - CONTINUE READING BELOW
4. Steer the topic towards more neutral grounds.
Sometimes, a bit of distraction can actually work. When you see the opportunity, try talking about other things to get your friend's mind off her issues a bit. If need be, let her come back to them later. A break maybe just what she needs to clear her head, as well as yours.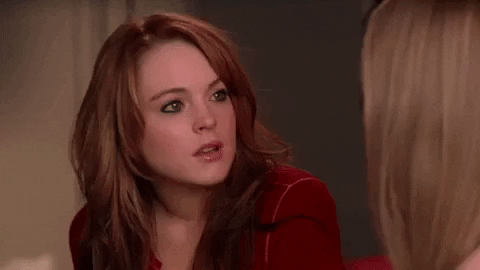 ADVERTISEMENT - CONTINUE READING BELOW
5. Protect your own happiness.
Don't feel guilty if you need to take time away from your negative friend, because you also need to protect your emotions from all that darkness. Allow yourself to replenish your good vibes. "The most reliable way to steer the negative person towards positivity is to manifest the positivity yourself," says Dr. Raghunathan. Be secure in your happiness, and you won't have to worry about being brought down.
Load More Stories