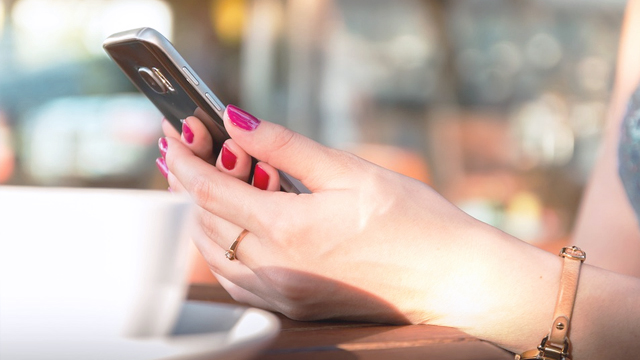 Remember that time when you and your friend were having coffee and you were so excited to tell her all about what you've been up to, but she was too engrossed in her phone to even hear what you were saying?
Apparently, there's a term for that now: Phubbing, which acccording to Huffington Post puts together the words "phone" and "snubbing." You're being phubbed when your friend pays attention to her phone instead of you.
Chances are you've been both the phubber and the phubbee at some point, and the unending things that you can do with your smartphone has enforced this lack of etiquette. According to TIME, relationships among friends and partners have been affected by fast development of superior mobile devices that "are far more invasive and demanding of [y]our time." What's alarming is that constant phubbing can create deep cracks in bonds that you've once considered important. In fact, a study done by the American Psychological Association on couples revealed that "smartphone dependency is significantly linked to relationship uncertainty" – the more you're dependent on your smartphone, the less certain they are with their commitment.
While smartphones do give you wider reach and better connections, they don't necessarily create and strengthen relationships. Nothing's better than old school face-to-face interaction, so the next time your friend phubs you, call it out. She should know you're more important (except when you're not, in which case, let the girl finish her phone business first!).
ADVERTISEMENT - CONTINUE READING BELOW
Load More Stories