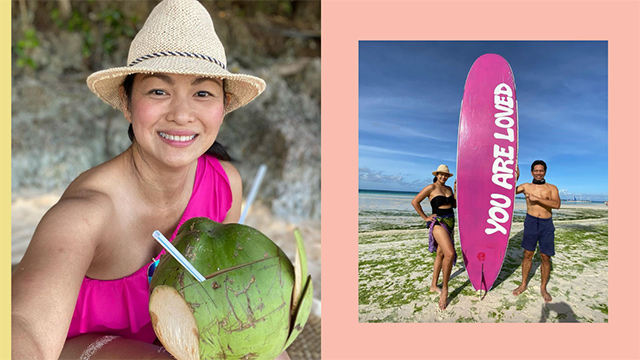 Just like many of us, beauty queen Miriam Quiambao and her husband Ardy Roberto started feeling a sense of weariness during the pandemic.
ADVERTISEMENT - CONTINUE READING BELOW
"We noticed that we were starting to develop some stresses about staying within the city and seeing the same places over and over again," Miriam tells Summit Media's OG team. "We also noticed that our kids were becoming [shyer] with strangers, even with neighbors."

A breath of fresh air

Miriam says that it was in the midst of prayer when Ardy was inspired to consider life outside the city. When he stumbled upon a Facebook page for long-term rental options in Boracay, he and Miriam knew that the island would be perfect for their family.

"He came to me and said, 'Babe, would it be crazy if we move to Boracay?' I said, 'Let's go!'" Miriam shares.

"For me, there really were no second thoughts," Miriam recalls. "And so last February 10, we finally took the plane and settled here."

Moving to Boracay has proven to be physically, emotionally, and spiritually rewarding for Miriam, Ardy, and their kids, fourteen-year-old Joshua, Ardy's son from his late wife; three-year-old Elijah; and soon-to-be one-year-old Ziki.

"[Elijah] used to have a small sandbox in our dirty kitchen and we would  tell him, 'When we live on the beach, the whole island will be your sandbox!" Miriam remembers telling her son.

A healing balm for the mind, body, and soul

Being away from the limelight and her celebrity life in Manila, Miriam says the move to Boracay has been deeply therapeutic.

"Oh, you know how it is in Manila," she notes. "If you need to go to the mall, to grocery, or run an errand, you have to dress up. Especially with me, I'm a celebrity. People expect me to look good, right? Here in Boracay, everyone's so laidback."

These days, she and Ardy enjoy the simple things in life, such as having dates just walking on the beach, watching the sunset, and playing with their children. Apart from strengthening their relationships within the family, they have also started to build a network with some of the locals.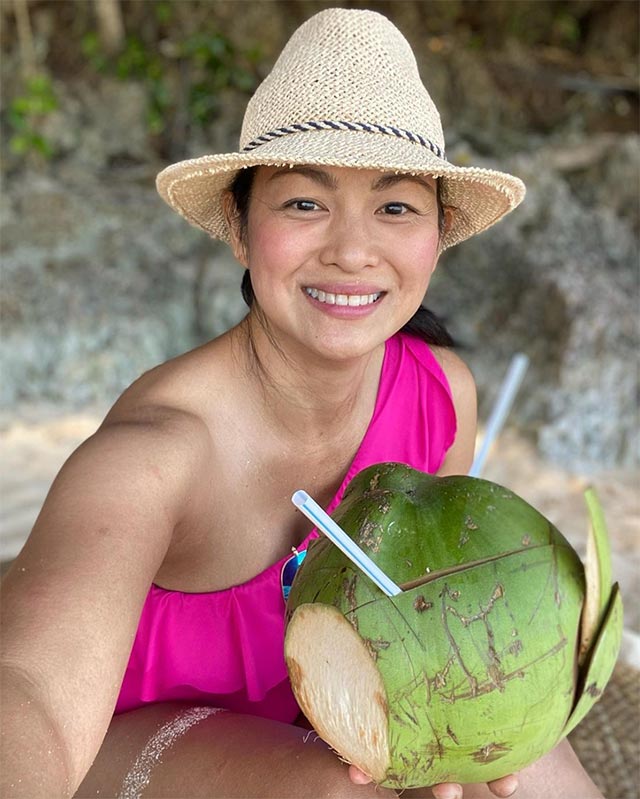 Home is where the heart is

It's only the beginning for the Robertos' island life adventure, and they're looking forward to what each day has to offer. To share their experiences, Miriam and Ardy have been chronicling their life on Boracay through their YouTube channel.

"For now, we signed a 16-month lease here," Miriam shares. "We look forward to discovering more of the island, getting to know the people more."

"God brought us here as a family," she adds. "I don't even miss Manila so much. For me, this is home and home is where the heart is."

For people who are also considering life on the beach, Miriam is all for moving as long as it is within budget and has the support of family.

"Kung kaya mo, kung kaya ng bulsa mo, kaya ng buong pamilya mo, go for it kasi malaking magiging dulot no'n para sa pag-iisip, para sa katawan, at para sa puso."
ADVERTISEMENT - CONTINUE READING BELOW
Watch the full video feature here:
OG (Only Good) Channel is Summit Media's first-ever video brand with its own channel on Youtube. OG features content that gives ONLY GOOD vibes with entertaining and informational video series about Amazing Staycation Destinations, Unique Homes, OPM Music, Buhay Abroad, Popular Memes and Trends, and Real Stories about Real People. If you need a dose of good vibes today, visit and subscribe to OG Channel.
Load More Stories