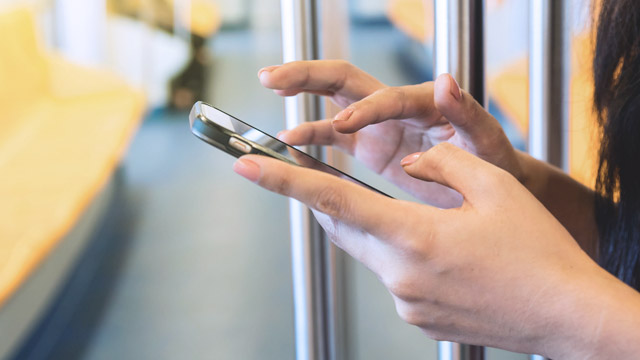 Over the past couple of months, privacy has been a big concern for internet users, especially since Facebook landed itself in hot water for reading people's messages and tracking their calls and texts. 
In times like these, it's best to make sure you're using a messenger app that protects your privacy and doesn't sell your data to third parties. Viber recently released a hilarious ad to reassure their users that they're doing just that. In the ad, two young women leave in disgust after realizing their conversation is being listened in on by three men in hoodies.
ADVERTISEMENT - CONTINUE READING BELOW
The video is an obvious dig at Facebook, with a chat interface similar to Facebook Messenger and the man in the middle bearing a notable resemblance to Mark Zuckerberg. So how exactly does Viber protect your privacy?
It does so through end-to-end encryption. This means that your messages, calls, and video calls are encrypted from the moment they leave your phone until they reach the person you're chatting with, and even Viber staff have no way to read your messages.
"When you send a Viber message, whether it's on mobile or desktop, the data travels from your device to the recipient's as a scrambled code so that only their device has the unique key to translate to plain text," the company explains in a press release. "Once your message has been delivered, none of the data is stored on Viber's servers. In case your friend's device is offline, Viber stores only the encrypted version of your message for a limited time still safe and secure until their device connects to the internet and is able to receive what you sent."
While other apps offer end-to-end encryption as an option, in Viber this feature is turned on by default. They also have other features like deleting messages for all the users in a group, and self-destructing messages in secret chats.
This kind of makes you feel better, doesn't it?
This story originally appeared on Esquiremag.ph.
* Minor edits have been made by the Femalenetwork.com editors.
Load More Stories