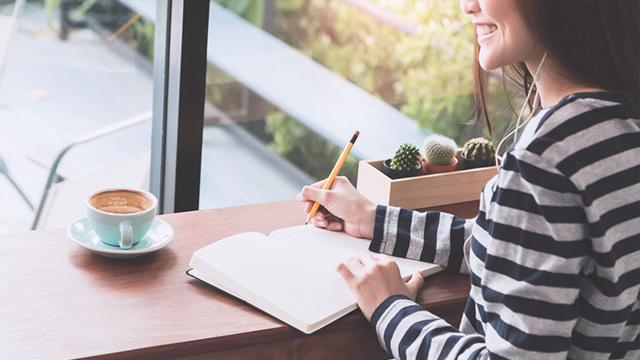 By the time you hit your 30s, the little things you once took for granted—like getting eight hours of sleep and eating home-cooked meals every day—suddenly become the most important, especially when you're locked into a high-stress career that doesn't give you a lot of opportunities for me-time. While shopping is a great stress-reliever, it's a must to always go back to the basics and invest in what should be your number one priority: your physical and mental well-being. 
ADVERTISEMENT - CONTINUE READING BELOW
Here are a few important things to save up for, because not everything you need in life comes in shopping carts:
CONTINUE READING BELOW
Recommended Videos
Find an exercise regimen you'll enjoy.
Not a gym person? Skip the ones you've tried and failed to commit to before and opt for an exercise that's fun and new.
ADVERTISEMENT - CONTINUE READING BELOW
TRY: Electric Studio Podium, P1,000/ride (first-time package at P990/three rides)
FN TIP: Start strong and book a couple of classes in advance. Cycling classes aren't cheap, so this way, you can trick yourself into giving this new exercise a real chance (aka 'wag sayangin 'yong classes!)
Visit a nutritionist.
Proper food education is a must if you want a sustainable eating plan that won't involve depriving yourself. Consult a nutritionist who can give you advice customized to your needs, lifestyle, and personal restrictions.
ADVERTISEMENT - CONTINUE READING BELOW
TRY: The Baron Method One-Time Food Education Consult, Edsa Shangrila Hotel
Travel solo to a new destination.
Travel enriches the mind and helps you find perspective. Save up for a solo trip (especially before a major life event like your 35th birthday or your wedding) and totally isolate yourself from your usual distractions.
ADVERTISEMENT - CONTINUE READING BELOW
TRY: Coco Grove Beach Resort, Siquijor
Complete your annual health exams.
This point in your life is all about being responsible—and that also applies to your health exams. By now you should already have a reliable OB, and by age 35, you should already sign up for your first mammogram.
ADVERTISEMENT - CONTINUE READING BELOW
TRY: Asian Breast Center, Centuria Medical Makati
Sign up for a short course.
Looking to shift careers? Or are you interested in upgrading your skill set? Signing up for a short course will give you the extra push you need to advance your career.
TRY: Certified Digtial Marketer Acceleration Program, a four-week training course designed as an introductory course to digital marketing fundamentals
ADVERTISEMENT - CONTINUE READING BELOW
Invest in an idea.
If you don't have time to start a business on your own, find a friend with a good idea and offer to make a small investment and co-start the business (it can be as simple as a DIY Instagram store). You don't have to be totally hands on, but a side project can help exercise your mind and give you something to grow and be passionate about outside of work.
ADVERTISEMENT - CONTINUE READING BELOW
TRY: Canva Photo Editing and Graphic Design Tool
FN Tip: Not a social media expert? Improve your page views and catch people's attention with interesting visuals to promote your product or service. Canva is a beginner-friendly app you can use to create ads and Facebook memes to help spread the word about your biz.
Comments
Load More Stories