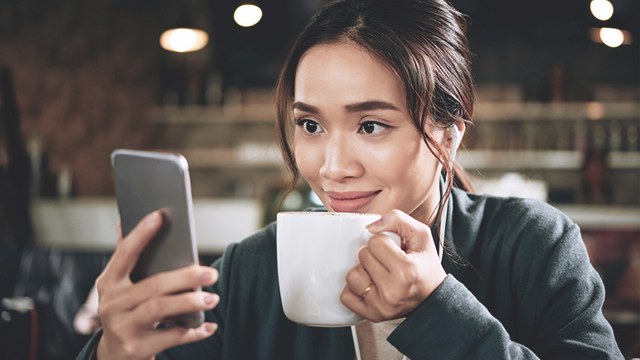 In 2017, social media went completely berserk. But it's a new year, and we're off to a fresh start.
Back in the day, the space was moderately tame—a safe place to share pictures of dogs, to brag about promotions, and to find validation from friends.
But cut to today, and the news feed has turned into a scary echo chamber reverberating with people's histrionics, inadvertently breeding cesspools of hate. Now, more than ever, the online world is the noisiest; our identities on cyberspace have become more significant; and the essence of the virtual world feels all too much like reality.
ADVERTISEMENT - CONTINUE READING BELOW
Here are some tips on how to handle social media with grace, because when the mob mentality kicks in, you don't want to be the one that this mob is running after.
1. Follow political correctness.
Take a moment to pause and think about whether that thing you were going to say or share is sexist, racist, elitist, homophobic, etc. Even if you have incredibly old-fashioned morals, maybe those are principles that should not be disseminated online (a venue that is not old-fashioned at all). Keep your thoughts to yourself. Do not be judgmental, or risk having friends start unfriending you. Be nice. Also, try to avoid calling out people for being "fat" or "old."
2. Do not invalidate other people's opinions.
Do not write a status about how tired you are of reading other people's statuses about how they feel about the world. It makes you look insensitive and shallow, and it makes other people very angry.
3. Do not engage with trolls.
Any attempt to engage in any kind of decent conversation with a troll is absolutely futile. These arguments often become personal and callow. If the said troll is a politically slanted troll, and the topic of argument is modern politics—the conversation will become even more frustrating, because the best retort this troll can give you is calling you fat, and crudely editing your delightful profile picture to include devil horns, or monster teeth—which is not very creative at all.
4. Do not overshare.
Curate. We don't need to see photos of your monthly bills, because we know what they look like. We also don't need to see photos of your calloused feet, selfies in the bathroom, and details about your sex life. Very welcome posts include your babies (must be cute), your dogs (must be cute), and your progress with your plants.
ADVERTISEMENT - CONTINUE READING BELOW
5. Know when to keep your mouth shut.
When you have nothing valuable to share, it's best to just keep mum. I promise, this is actually a trait that people online will appreciate.
This story originally appeared on townandcountry.ph.
* Minor edits have been made by the Femalenetwork.com editors.
Load More Stories