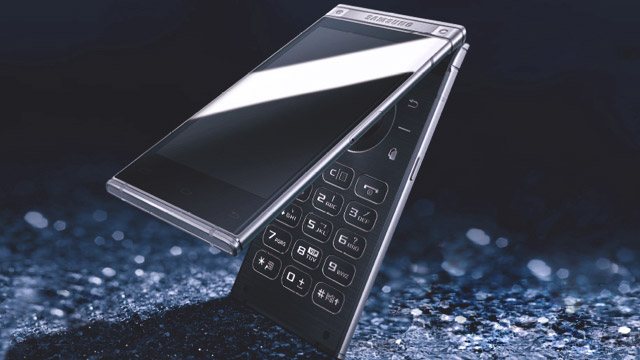 It's nearly the end of the year, but Samsung isn't quite done with 2017 after it introduced another device to its ever-growing family of flagship phones.
In a recent event in China, the South Korean conglomerate unveiled the W2018, which brings together the best features of smartphones and flip phones into one premium device. This also happens to be Samsung's 10th-anniversary phone for the W-series.
ADVERTISEMENT - CONTINUE READING BELOW
Check out this leaked hands-on clip:
Below, we've also compiled some relevant details about the premium flip phone.
Main features
As a modern flip phone, the W2018 boasts not one, but two 4.2-inch full HD displays. There's an AMOLED display on the front that allows users to treat it like a typical smartphone. Flip it and you'll instantly go old-school with the inner display paired with a reliable physical keypad.
Camera
Another main feature of the W2018 is its 12-megapixel rear, and 5-megapixel front cameras. It doesn't seem impressive at first, but what actually makes this camera special is its f/1.5 aperture. This means users can snap stunning photos even when in darker conditions. There's also a fingerprint scanner placed beside the rear camera.
Specs
The phone is equipped with 6GB of RAM and can hold up to 256GB of storage, all powered by a Qualcomm Snapdragon 835 processor that runs on a 2,300mAh battery. It also comes out of the box with Android Nougat.
ADVERTISEMENT - CONTINUE READING BELOW
Extra perks
Samsung will also make sure that owners of this premium phone are well pampered as they will receive extra perks like concierge service in various airports plus daily tech support and an exclusive access hotline for any concerns related to their device.
Pricing
There's no word yet on the price, but the W2018 will surely burn a large hole in your pocket should you decide to buy one since the previous model was launched with a price tag of upwards $2,000 (around P100,000). That's roughly twice the price for an iPhone X. The W2018 will also only be available in the Asian market.
This story originally appeared on FHM.com.ph.
Minor edits have been made by FemaleNetwork.com editors.
Recommended Videos
Comments
Load More Stories