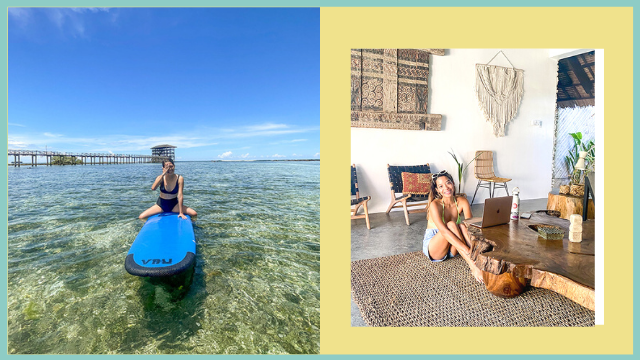 Siargao is one of the hottest vacation spots in the country and is now an appealing option for those looking to move away from the city. And with many of us seeking better physical and mental health amidst the pandemic, the prospect of living in a place with clear waters, blue skies, fresh air, and an abundance of sunlight seems promising. 
ADVERTISEMENT - CONTINUE READING BELOW
But while all these are fun, one can't help but wonder about the would-be living expenses. Just how much does it cost to live in Siargao? To find out, Female Network spoke with Carla Bolado, who has been living on the island for around two months now. She has also generously shared useful bits about living in Siargao on Tik Tok.
Making the Move 
According to Carla, who initially planned to stay on the island for a month, she just wanted a change of environment at first, "I have been working from home since the quarantine started and while I understand that it is a privilege, it really has taken a toll on me and my mental health. I felt like I had to do something different in my life." 
As it turns out, luck was on her side as she was able to get a fantastic deal on her airfare, "I was able to score a cheap roundtrip ticket for only 900+ pesos." She had also just completed her COVID-19 vaccine at that time, and the island has reopened to tourists. "The timing of everything was perfect," she said.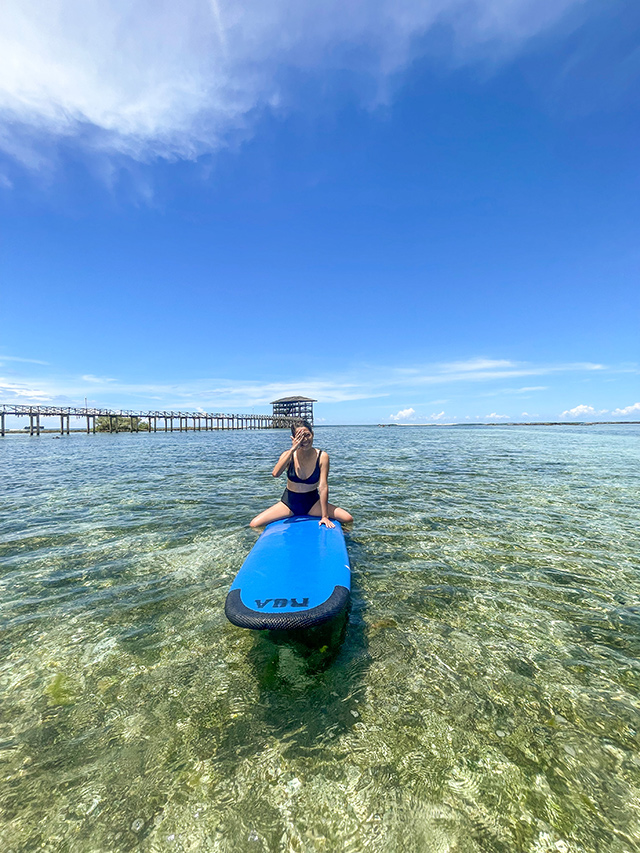 Carla also wanted to live a healthier and more balanced life. "Eating well is not an issue because as a vegetarian, there are plenty of options here compared to NCR+." Currently, she is also engaged in activities that nourish both her body and soul. "Personally, I enjoyed going to Crossfit and now I'm learning Ashtanga yoga 6 days a week. There are even volunteer opportunities such as teaching the local kids once a week which I always look forward to".
ADVERTISEMENT - CONTINUE READING BELOW
Within two weeks of her stay, she found out that it was actually sustainable for her to live in Siargao. She had access to a decent internet connection there anyway. And as a freelancer, that was what she needed to continue earning a living so that she could provide for herself and her family. "I could do everything that I need to do from here — I can still earn and work remotely while taking care of my responsibilities at home. That's when I decided to stay indefinitely."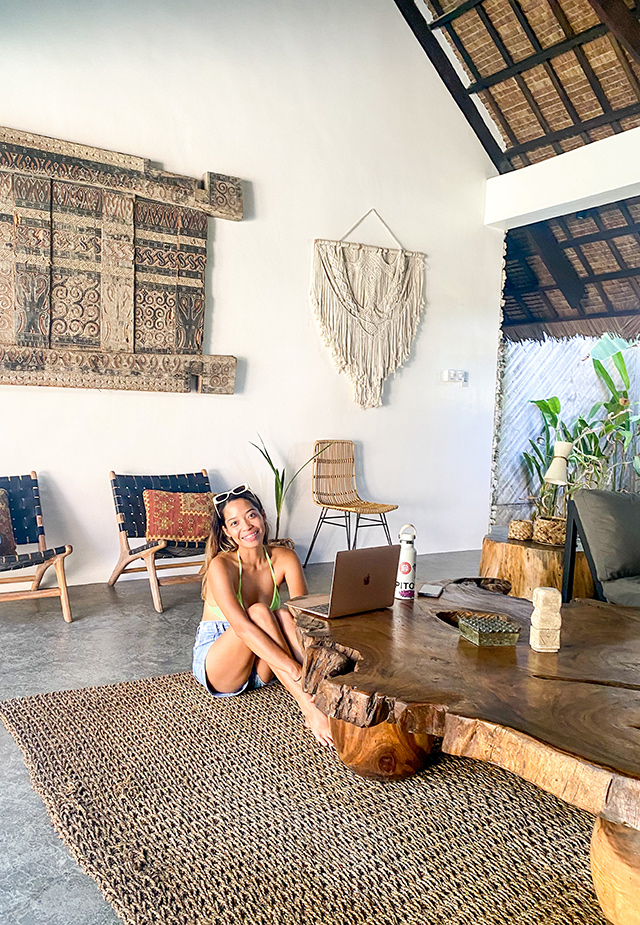 ADVERTISEMENT - CONTINUE READING BELOW
Adding up the Costs
To give us an idea of how much it costs to live in Siargao, Carla gave us a breakdown of how her expenses look like this month:
Accommodation / monthly rent - P5,750/month (studio room shared with a friend, with the rent already including utilities),

Bike rental - P1,500/month

Crossfit membership - P2,500/month

Yoga membership - P5,000/month

Food and coffee -  P200-600/day
Note that this breakdown does not include what she labels as miscellaneous expenses such as payments for surfing lessons or staycations with her friends. Eventually, she hopes to further reduce her living costs by getting her own bike so she wouldn't have to rent one every month.
Living Expenses: Siargao vs. Metro Manila
When asked to compare her Siargao and Metro Manila expenses, Carla noted that there wasn't much difference. To illustrate, she shared, "Pre-pandemic, I was living alone, renting a small room in San Juan, commuting to Ortigas for work, and eating out all the time since I didn't have my own kitchen, and my average living expenses were around P20,000 per month," 
ADVERTISEMENT - CONTINUE READING BELOW
Carla continued, "At this time in Siargao, you can live within that budget (P20,000) as well. To give you an idea, there are hostels that offer P5,000 to P8,000 per month for a shared room (dorm-room type), motorcycle rent is P4,000 a month, and the rest is for miscellaneous expenses and food — there are plenty of carinderias here and cooking your own meals is always an option if budget is limited". However, she stressed that given the current situation, she gets to enjoy a more holistic lifestyle in the island. "I have never felt so purposeful in a long time and it feels good."
Load More Stories