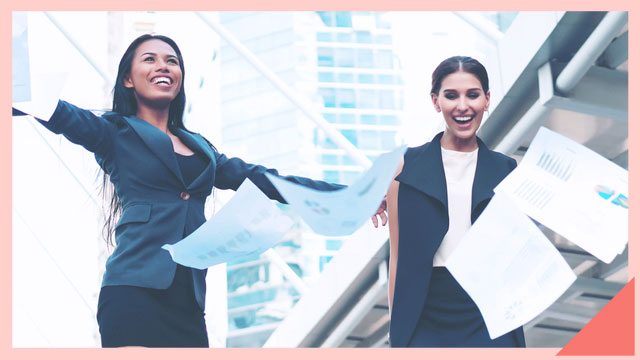 The beginning of the week hasn't been kind to you, and—surprise, surprise!—you and your office BFF are still doing overtime work. If the day has been stress-ridden and you're in desparate need to unwind, don't brave the city traffic just yet. Try these evening activities that will make you feel like yourselves again, despite the never-ending workload:
ADVERTISEMENT - CONTINUE READING BELOW
1. Go for noods...
And yes, it's the only kind of noods you'd want at this point. A warm bowl of noodles in tasty broth will definitely give you that feel-good, everything-may-just-turn-out-great-tomorrow vibe. 
TRY: If you're in the QC or Kapitolyo area, Caution Hot is open until past midnight—perfect if you're burning the midnight oil.
2. ...Or maybe a bit of wine.
Who says that you can only drink on a Friday? One of the best ways to release all that pent-up stress is with a glass of good ol' wine. Not only is it good for your heart, but you'll also get that much-needed happy buzz that will give you great sleep.
TRY: Mango Tree has Unli Wine Night every Wednesdays, priced at P690++. It includes swanky pulutan too: a choice of salted taro chips, Thai peanut salad, tom yum cashew nuts, and salt and pepper chili.
ADVERTISEMENT - CONTINUE READING BELOW
3. Hit something.
Hard. Like boxer-level hard. Put your work-related frustrations to good use by signing up for a boxing session. It's a stress-reliever and a workout in one! Who knows? You may even fall in love with the sport.
TRY: Elorde Boxing gym has several branches to choose from, all with the intense workout you're looking for.
4. Buy something that's nakagaganda.
Of course, your responsible 30-something selves have set aside money for miscellaneous enjoyments, and now is a great time to spend it. Buy something you've always wanted to buy, like makeup you've been curious about. Retail therapy, when done right, can do wonders to your mood.
TRY: Shiseido Synchro Skin Invisible Silk Loose Powder in Matte is pretty much invisible, but leaves your skin looking super fresh.
5. Just chill at home.
If you're too tired for anything else, you can simply buy microwavable popcorn and crash in your office BFF's place (whoever's closer to the office). Wait the traffic out with a couple of movies on Netflix. Relax, because seriously, no one deserves it more than you.
ADVERTISEMENT - CONTINUE READING BELOW
TRY: Netflix is currently streaming a slew of creepy flicks just in time for Halloween! (You may want to level up your tambay to a sleepover—you know, just in case.)
Recommended Videos
Comments
Load More Stories