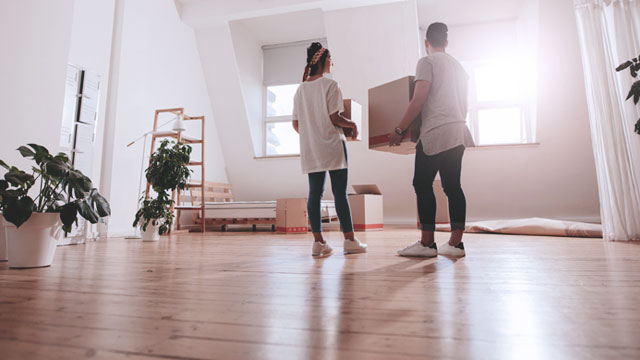 I got married in June of 2018 and after the wedding, I immediately moved out of my parents' home and into a one-bedroom apartment with one bathroom. It was exciting. I finally had my very own space, a blank canvas that I could fill up however I wanted (even if it is shared). The thing is, it's also very daunting.
ADVERTISEMENT - CONTINUE READING BELOW
If you're moving into your own property for the first time like me, you'll figure out relatively quickly that furnishing a home entails a lot of money. You'll have to learn to differentiate between what you need from what you want, even as you're bombarded by various choices with different price ranges. The higher your budget, the wider your options, but having a lot of options may also be difficult (IKEA, please come to the Philippines sooner). 
Since I've started furnishing my new home, I've made good and bad purchases. Bad purchases were often the result of impulsive decisions and being blinded by discounts and freebies. Canvassing helps with making better choices, and having a priority list can narrow things down and make your purchases more efficient. 
If you don't know where to start, here are five home items you may want to focus on first:
1. Bed or sofa-bed
Let's face it, most of our waking hours are spent at work—around ten to fifteen hours a day, five to six days a week. The time we spend at home is largely for sleeping so best to invest in quality sleep through a reliable bed and mattress. You'll need to consider the length, the height, and the kind of support that your mattress of choice can give you. The material should also matter: leather, for example, could feel cold or warm depending on the weather, but it is easier to clean compared to fabric.
2. Table
Although your apartment or condominium unit may have a kitchen counter, you still need at least one other flat surface in the house. It can be used as your dining table, a make-shift vanity, or a temporary office space.
3. Air conditioner or electric fan
A small space can quickly get stuffy especially if it doesn't have enough windows. An electric fan can help with air circulation. It can also be used to dry hair and the laundry during rainy days. Usage of an AC can have a significant impact on your electric bill, though. In buying one, carefully consider the brand and cost efficiency of the unit: the horsepower dictated by your room size, as well as the unit size and type—split-type or window-type—that affect installation. Make sure to ask about warranty and maintenance.
4. Water filter or water purifier
Drinking straight from the tap can be risky particularly if you have leaky pipes where dirt and other microbes can seep into the water. You may also dislike the taste due to chlorine and sometimes fluoride used in water processing. To save space, you may want to invest in a filter or purifier that is attachable to your kitchen faucet. It ensures a steady supply of clean drinking water compared to a water dispenser that requires re-ordering water bottles. Water dispensers and water bottles also occupy space.
ADVERTISEMENT - CONTINUE READING BELOW
5. Electric kettle
It may be small but it is super useful. It provides boiling water for multiple uses—hot water for coffee or tea, oats and other food items, as well as for cleaning household items to keep them hygienic. During desperate times, it can even provide hot water for a bath. It can also be a way to sterilize drinking water. It's low maintenance and just needs to be wiped clean with a damp cloth.
Runner-up: water heater
Because nothing beats a hot shower after a long and tiring day.
* Pamela Lloren is a Certified Public Accountant who formerly taught accounting and finance subjects at the University of the Philippines. She is currently taking up her Ph.D. in Business Administration.
Load More Stories