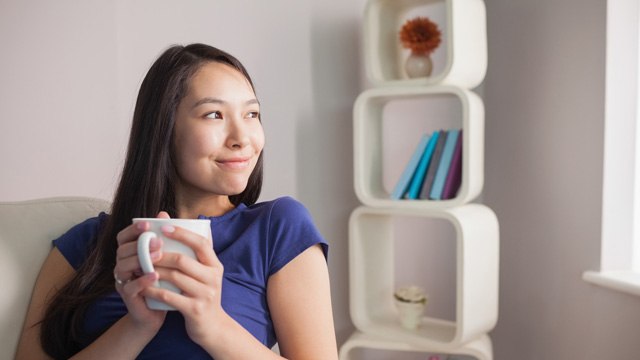 Are you planning on investing in your first property? Before signing the papers for that house or condo unit you've fallen in love with, check out these six important details you should first take note of:
Parking space
If the property you're looking at has a garage or if the condo unit comes with a parking slot, then that is one less problem for you, the house-hunter. Parking slot rental rates in condo developments in Metro Manila go for P2,000 to P5,000 or higher, with other developments leasing the slots out on a yearly basis, sometimes for as high as P100,000 or more a year.
ADVERTISEMENT - CONTINUE READING BELOW
Deal-breaker: No parking slots in a high-density, urban area. This usually forces the tenants to park outside on the street, which is extremely risky.
A well-planned kitchen
Families need efficient and well-planned kitchens, and if the house you are looking at comes with one—meaning, it has cabinets with doors, comes fully equipped with stove, ref, sink, and other essentials and it is made out of quality materials—then you have hit the jackpot.
Deal-breaker: A kitchen without proper storage cabinets or enough countertop space is a turnoff, especially if you love to cook.
More than one bathroom
A home or a condo unit that has more than two bedrooms merits an additional bathroom. An extra bathroom is a godsend, especially if you have large families. If the unit has a maid's room, it should also come with its own bathroom.
Deal-breaker: A home or condo unit that is 100sqm or more with only one bathroom (imagine sharing that with six people in the morning).
ADVERTISEMENT - CONTINUE READING BELOW
A good WiFi/mobile signal
You need WiFi, but it is often in urban areas where mobile phone signals, 2G, or 3G get weak. This is because of numerous factors: tall buildings, thick walls, firewalls, billboards, internal clutter, and overall high density are culprits to weak phone signals.
Deal-breaker: When doing a "tripping" or a house ocular, test the signal of your phone in different areas of the house. Stand in corners. If you're already by a window and there is little or no cell signal (the dreaded one bar), then that is a bad sign.
Neutral color palette
If you like to occasionally wear shocking colors in your clothing, think twice before getting a house with shocking colors on its walls—like fuchsia, for example. After all, you will be seeing that color every day. 
Deal-breaker: Loud, shocking colors on walls, gates, and fences, such as red, hot pink, tangerine orange, electric blue, etc., unless you could paint over it.
ADVERTISEMENT - CONTINUE READING BELOW
Built-in storage
A home with built-in wardrobe storage in each bedroom, complete cabinetry in the kitchen, under-counter cabinets in the bathroom, and a broom closet in the utility room is a dream come true. Get a house or a unit with basic storage systems you can always add on to, later. Ask the seller who the contractor or modular closet supplier was, so that you can contact them again to create a seamless look with your additions.
This story originally appeared on Realliving.com.ph.
* Minor edits have been made by the Femalenetwork.com editors.
Comments
Load More Stories