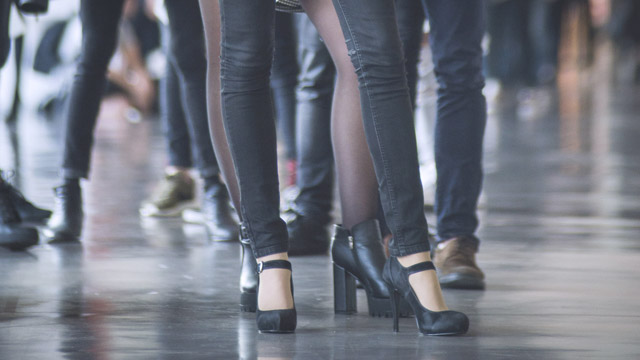 I recently had an unlucky brush with a line-cutter one morning (and I haven't even had coffee yet). She came in the store after me, ignored the fact that there were people there before her, and just jumped the line. When I called her out, she made out some excuse that I wasn't queued, to which I reiterated that I came in first and I was in line but yes, she can go ahead and pay for her bottled water. She fell behind me after that, saying that she wasn't in a rush, and I thanked her for her consideration (if not a bit sarcastically).
ADVERTISEMENT - CONTINUE READING BELOW
The reality is that there are many, many people who want to literally get ahead of everyone, sometimes out of convenience, sometimes "para lang makaisa." Make no mistake: I would gladly let someone else go before me if they asked nicely and especially if they had a valid reason to do so, but I can't extend the same courtesy to those who think that rules don't apply to them. It's all about being considerate. If you don't know where the line is, or if someone is in queue or not, ask. What's the worst that could happen?
That being said, if you've done your duty as a respectful member of society, fell in line, and still got bumped off by a line-cutter, here are things you can do:
Try to bite back your anger.
Think rationally. In hindsight, while the words I said to my line-cutter were polite, my voice was as cold as the heart of my officemate's ex-boyfriend. Being nice works most of the time—especially if the person doesn't even know you're in queue—but if the singit adamantly insists on being right, stand your ground. You can be firm without being crass.
ADVERTISEMENT - CONTINUE READING BELOW
Look for back up.
If you've done and politely asked the line-cutter to wait her turn and she still says that she's in the right spot, ask someone else in line to verify your story. More people can help pressure the line-cutter to do the right (and normal) thing and actually fall in line. (Just be careful about getting others riled up—the last thing you'll want is an angry mob.)
Look for an authority figure.
Scuffles happen, especially in a queue where people have been standing for hours and tempers are already short. When bickering starts, look for a security guard or an administration personnel who can help sort things out.
Sometimes, it pays to let things go.
There are times when you need to weigh your options. If someone cuts you in line, think if it's worth getting upset about. Consider the person who did it: was it a child? If so, you can ask where his or her parents are, gently explain why cutting in line isn't nice, or actually just let it slide. If you're dealing with a senior citizen, then it's best to just let him or her go first. There are situations when being polite goes before being right, so if you want consideration from others, you should be considerate of those who need a bit of understanding, too.
ADVERTISEMENT - CONTINUE READING BELOW
h/t: Lifehacker
Comments
Load More Stories