The Gangnam district in Seoul, South Korea represents affluence in the city like no other. It's home to countless high-end shopping centers, restaurants, and, thanks to its mostly wealthy dwellers, an abundance of luxurious homes in high-rise buildings. Many of us only ever see these houses in K-dramas, but a channel on Youtube called Design Story is giving the world access to these upscale abodes, and we're officially hooked.
ADVERTISEMENT - CONTINUE READING BELOW
One of their most popular tours is of this beautiful one-bedroom apartment in Gangnam. The channel even deems it too gorgeous to just live alone in, which we can absolutely agree with. Keep scrolling to see some of our favorite parts of the home:
Overview
Thanks to its uniform color scheme, bright lighting design, and smart use of space, this unit looks anything but tiny.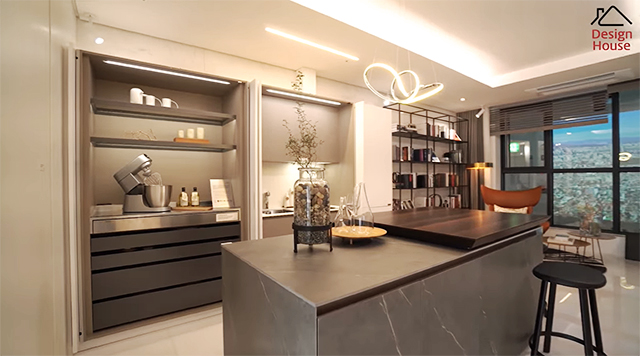 CONTINUE READING BELOW
Recommended Videos
Kitchen, Dining Area, & Storage
This kitchen has a primarily gray and white color scheme, with a dark wooden accent from the sliding dining table. It has a compact kitchen, utilizing most of the space for storage instead. The white wall here actually isn't a wall at all, but a sliding door that conceals a bigger storage area that houses utilities, a washing machine, and a vault.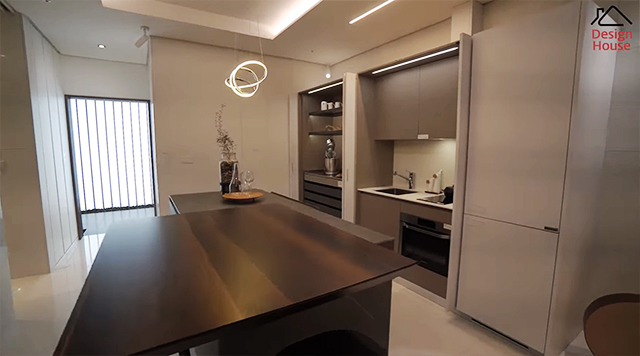 ADVERTISEMENT - CONTINUE READING BELOW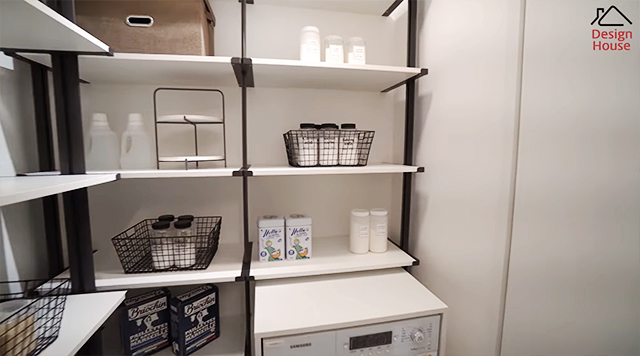 One interesting detail about this area is that it has panels in the gaps between the fridge, cooking area, and shelf that slide out and can be used to conceal the kitchen entirely.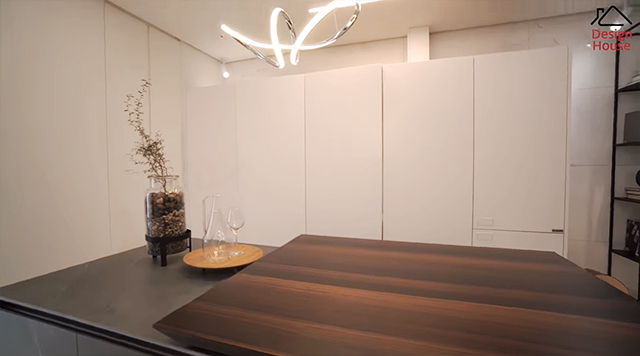 ADVERTISEMENT - CONTINUE READING BELOW
Living Area & Workspace
The mirrored closet at the back of the living area instantly widens the space, but it's also the choice of forgoing a large sofa that keeps this part of the house from looking cramped. It even left enough space for a small work desk that otherwise wouldn't fit elsewhere.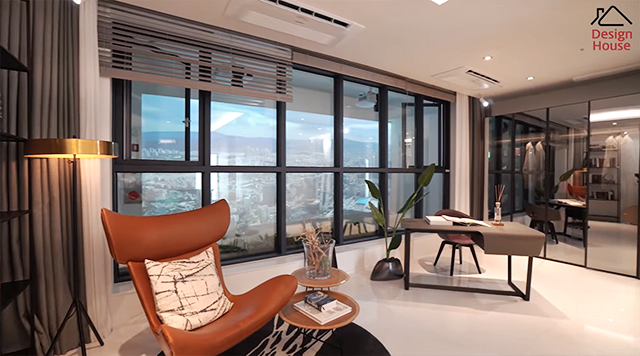 ADVERTISEMENT - CONTINUE READING BELOW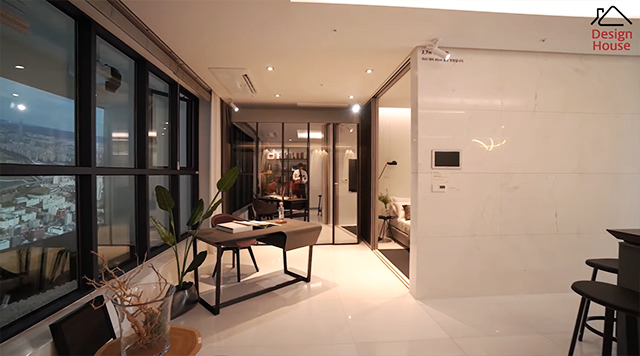 Bedroom
While the bedroom would usually be a spruced up area, this one was left minimal with only a bed, two bedside tables, and a TV. It has a floor-to-ceiling mirror, too, providing a subtle widening illusion in the small room that'll also be functional for the owner.
ADVERTISEMENT - CONTINUE READING BELOW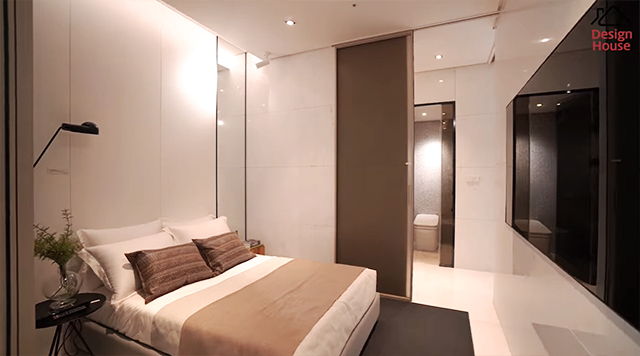 Bathroom
This apartment separates the toilet and shower area gracefully despite the limited space. The sink and vanity is compact as well, but has enough shelf storage and counter space for a solo dweller.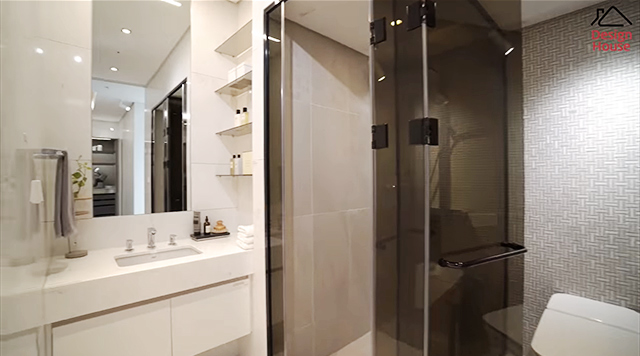 ADVERTISEMENT - CONTINUE READING BELOW
Want to see more of the apartment? Watch Design House's full tour below:
Load More Stories