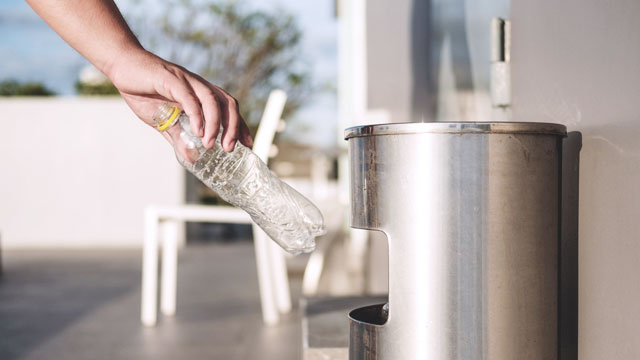 Any lifestyle shift takes time, effort, and dedication. While you may wake up one morning and begin a new routine, it's your ability to stick to it long enough to make it a habit that counts—and that could be more difficult than you first realize especially when the world around you is programmed to do otherwise.
ADVERTISEMENT - CONTINUE READING BELOW
For me, the change was giving up single-use plastic. While it sounds easy in theory, you'd be surprised at the number of situations in a day that actually push you to use them. Groceries and snacks are almost always wrapped in single-use plastic. Even cold coffee from your favorite café is often in a plastic cup. The key is to know what to do with them and find your own ways of lessening your usage of these products. Here are a few things I learned when tried to swear off them:
You become more compelled to take action.
You don't need to beat yourself over the head about not being totally plastic-free. Reality-check: single-use plastic is everywhere. At some point, you'll end up using it, and it's pointless to always feel bad about it if you will not do anything after. What's important is deciding what your next step is and making sure that the wrapper you're holding doesn't end up in a waterway somewhere.
CONTINUE READING BELOW
Recommended Videos
You learn to figure out a solution you can stick to.
Personally, I create ecobricks. I stuff plastic bottles with more single-use plastic, which will later be sent to drop-off points of The Plastic Solution, a project by Circle Hostel. It takes a lot of work because I'll have to wash the wrapper or container, cut it into smaller pieces (yes, even plastic cups), and in the case of tetra packs, separate the packaging's paper part from the plastic part. It takes a lot of time and I do have to admit that it's sometimes nakatatamad, but collecting them also made me realize the amount of waste one person produces. It's definitely a wakeup call.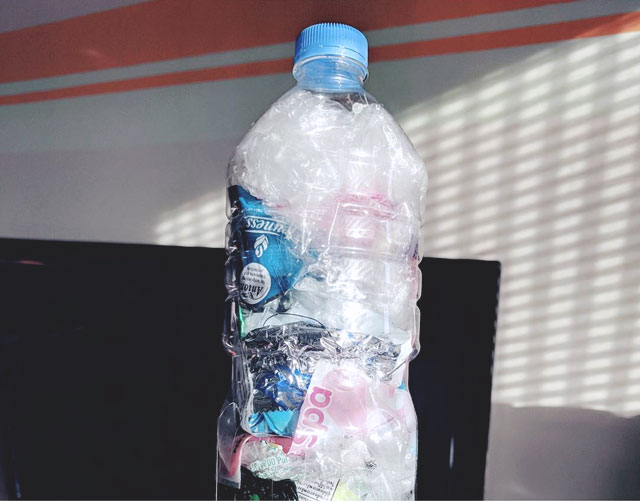 ADVERTISEMENT - CONTINUE READING BELOW
You look for alternative materials you can use.
When you start forgoing single-use plastic, you naturally gravitate towards reusable materials. You bring your own steel or bamboo straws. You request for a ceramic cup or bring your own tumbler when you buy a drink from your favorite coffee shop. You might even shift to menstrual cups. You'll then realize that these items that you can use over and over again are actually cleaner and more economical in the long run.
You begin to eat healthily.
You'll start looking at packaged food differently. You'll realize how much of a hassle it actually is to repurpose single-use plastic, especially if you're into ecobricking. You'll think, "Oh no, I'll need to wash and cut that up," and you'll eventually end up buying food that isn't packaged—say, the lutong bahay from your cafeteria—or you'll be bringing your own baon in reusable cases. Either way, you're veering away from all the unwanted salt and sugar in packaged food and drinks.
ADVERTISEMENT - CONTINUE READING BELOW
Your enthusiasm will start to inspire people.
Sometimes, you don't really need to try too hard to push people to choose a greener lifestyle. Simply doing what you do can make them ask questions—"You're using a metal straw?" or "Why do you keep plastic bottles of plastic under your office desk?" These are those moments when you can promote a lifestyle that veers away from single-use packaging, and the fact that you're living proof it can be done can be your best means of convincing others to do as you do.
Load More Stories