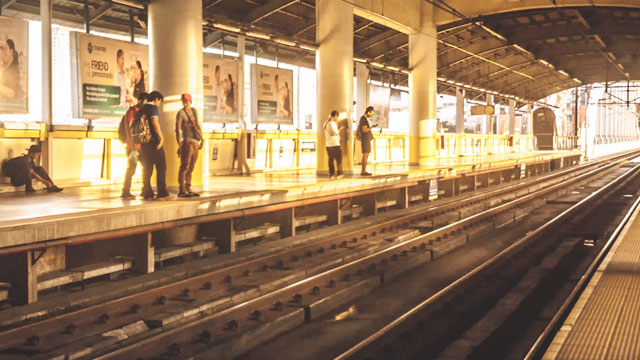 The MRT-3 has seen much better day?—not just logistically, but financially as well. According to the Department of Transportation (DOTr), the rail line's lower revenues in 2018 has mostly to do with poor maintenance during the years prior.
"Revenues require ridership, ridership requires trains, and it is unfortunate that the number of reliable and safe trains available to MRT-3 in 2018 went down due to years of neglect, bad maintenance practices, and failure to undertake scheduled overhaul and upgrading works," the agency said in a statement addressing findings by the Commission on Audit (COA).
ADVERTISEMENT - CONTINUE READING BELOW
The COA findings for the year 2018 show a 26% decline in annual ridership and a 26% decline in revenue (from P2,779,352,308 to P2,068,664,043) compared to 2017. The audit also pointed out that the MRT-3's revenue collection and 140,152,161 passengers in 2018 was the rail line's lowest in the past four years.
The DOTr added that it is now working to reverse this via its 26-month railway rehabilitation project with Sumitomo-Mitsubishi Heavy Industries. This project is backed by the Japanese government via a 40-year loan and is scheduled to last until July 2021, the agency said.
According to the agency, MRT-3 ridership is estimated to rise to a daily average between 320,000 up to 650,000 passengers once the rehabilitation is completed in 2021-this is close to the rail line's peak of 622,880 passengers carried on a single day on August 17, 2012, the DOTr points out.
So, 2021, then. Do you still commute via the MRT-3 often, or are you part of the rail line's lost ridership? 
Load More Stories