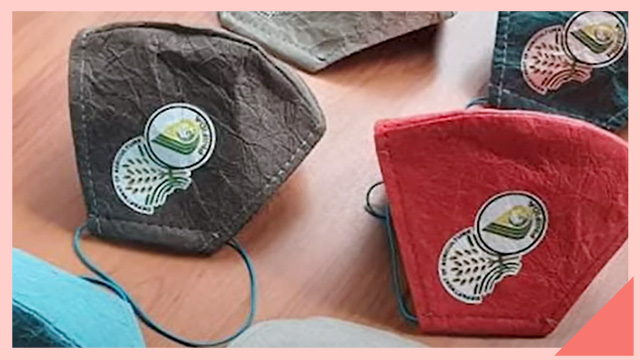 Wearing face masks is now the norm, and with people required to wear one when heading out, it's pretty necessary to have a set that can be washed, disinfected, and reworn as we all live throught he COVID-19 pandemic.
No need to wait for expensive international shipments, though, as we're now locally producing masks made from abaca! In case you didn't know, abaca fiber is actually used in PPEs. These fibers are converted into special filters in order to help protect you and those around you from viruses and other harmful air-borne microbes. Based on a test done by the Department of Science and technology, it's even said to be seven times more effective than the regular cloth face mask! 
Check out the video below for more information.
If you want to inquire about purchasing these, Salay Handmade makes them! You can contact them on Facebook. Love local, ladies!
ADVERTISEMENT - CONTINUE READING BELOW
Load More Stories