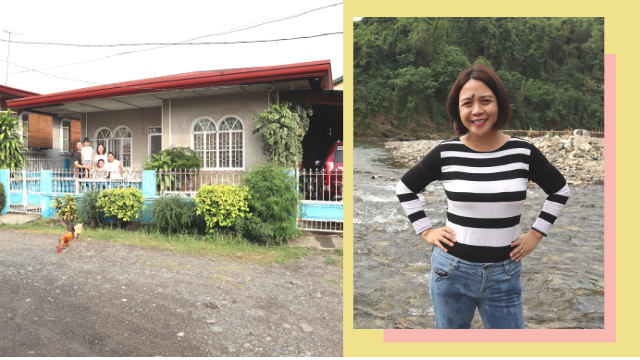 A time of pandemic is the worst time to make big life decisions—or so most would have you believe. But the 39-year-old financial coach and planner Grace Salvador found the opposite was true.
ADVERTISEMENT - CONTINUE READING BELOW
She and Edward, her husband of 10 years, along with their three kids decided that the lockdown was exactly the best time to move out of the city. They packed up their home in Tandang Sora, Quezon City, put it up for rent, and moved into a house in the province. Today they live in a rental home in Edward's hometown of Angat, Bulacan.
CONTINUE READING BELOW
Recommended Videos
"We wanted to live in a place that is safer for our children," Grace says. "That's our primary motivation."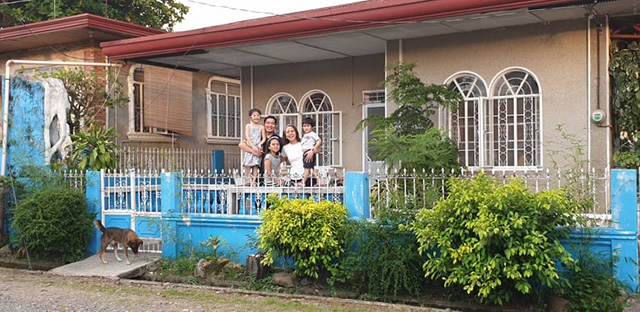 ADVERTISEMENT - CONTINUE READING BELOW
And who can blame them? With cases of COVID-19 on the rise and only climbing in the cities, the Salvadors chose to quit the urban landscape in favor of a more pastoral area.
While still in ECQ, they started packing up their things so that they could move as soon as possible. "We moved a week after ECQ was lifted and had packed our things two weeks ahead. It took us four full days to process the documents needed," Grace says.
"There were a lot of government documents and requirements that we had to fulfill before we were able to move. Securing documents during this pandemic is not easy as each town and city has different restrictions and requirements. Moving at this time comes with the extra risk and worry of having to physically go out to process documents. That was really the challenge."
They finally were able to settle into their new home in the first week of June 2020.
ADVERTISEMENT - CONTINUE READING BELOW
She posted about her big move on her Facebook page, The Budget Mama, where she shares her tried-and-true tips on both budgeting and parenting. "I have never imagined that our family would live in the province (rice fields ang likod bahay namin!) We were so used to the sophisticated city living but then BOOM! COVID-19 happened.
"We were forced to reset. Replan. Live simpler lives. It was time for a change. So here we are, welcoming a new chapter in our lives."
Now, a year after the first lockdowns in Metro Manila, Grace has no regrets. After all, she is quick to cite several advantages to living the simpler life in the province. These include:
1. It's the safer, healthier choice.
"Living in the province is healthier. Fruits and vegetables you can buy are fresher. Plus the fresh air and at the time we moved, there were zero cases of COVID-19 in the town." And it's not just the produce that's fresher outside the city boundaries. In her post, Grace pointed out that the tilapia she would buy in Bulacan was not only cheaper than in Manila, but "buhay pa!"
ADVERTISEMENT - CONTINUE READING BELOW
2. It's helped keep her kids from going stir-crazy during the quarantine.
While other parents struggled to keep their kids occupied at home, the Salvador children flourished. "Our kids can be closer to nature and have more play options. Since we have moved, my kids have experienced catching a dragonfly, feeding chickens, and flying kites." All kids are under the age of 10—Summer is 9, Sitti 6, and Sky 3—so having an outlet for their energy must be a great relief for both parents.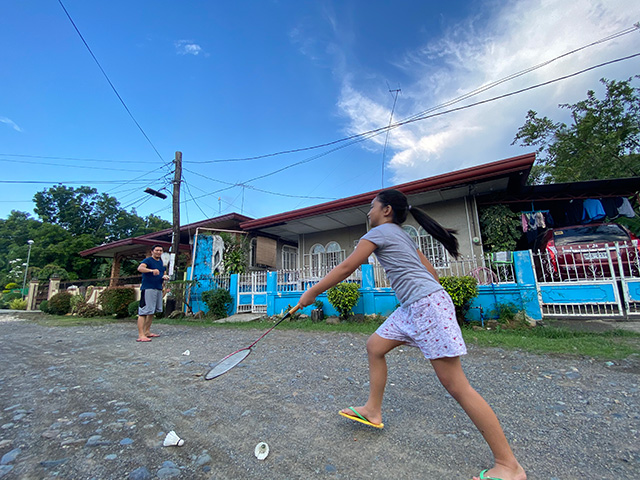 ADVERTISEMENT - CONTINUE READING BELOW
3. The savings are Budget Mama-approved.
"Everything is significantly cheaper here in the province. We have increased our monthly savings since we have moved." In her June 2020 post, Grace listed some of the different prices for everyday expenses. For example, a P30 tricycle ride in Manila was P15 in the province; the price of an apple was easily P10 more in the city than it was in Bulacan. She listed several other price comparisons and said the list only got longer from there.

But it isn't just in the cost of living that the Salvadors have been able to see the difference in expenses. "We used to save up for nature trips and staycations just to bring our kids closer to nature. But here, being close to nature is free! No entrance fee! It's free to go bird watching, swim in the batis, fly kites, and just let our kids enjoy and experience nature.

"And because we're close to nature, I didn't have to spend on buying plants. The back of our house is a rice field. Big trees and beautiful green plants are also everywhere. Being a plantito and plantita in the province is usual."
ADVERTISEMENT - CONTINUE READING BELOW
4. The move opened up an opportunity for them to earn more.
"We also had our house in Manila rented and is just renting a house here in the province so we are able to make new passive income since we moved." And with her history in finance, Grace is very aware of the benefits of having alternate sources of income.
"We had our house [in Quezon City] rented for P25,000 [monthly]. We found a renter on the second day after posting online. The house we are renting now belongs to a distant relative of my husband so we got a good deal," Grace says. The house they'd rented in Angat, Bulacan, cost just a fraction of what they earn from the rental—P5,000 monthly.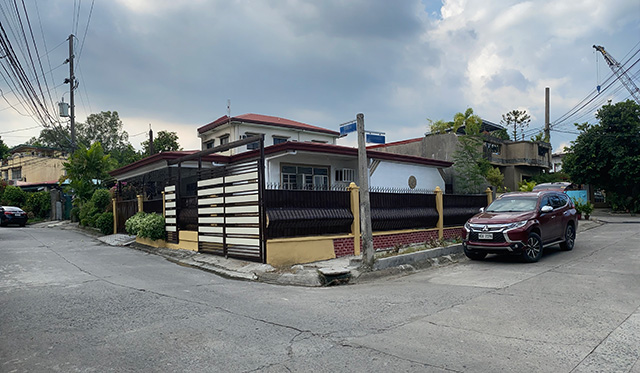 ADVERTISEMENT - CONTINUE READING BELOW
5. The transition to digital living means they don't miss out on city conveniences.
"Everything is online now too—from our work and our kids' schooling, everything is online so we don't really feel like we are missing out on anything by moving." The Salvadors had their home set up with a fiber internet connection as soon as they moved. This means they don't have to worry about the kids' online schooling or their own work-from-home requirements. 
"One of the best things about living in the city was we were close to where we work. We used to meet clients and travel to work every day, and living near our workplace was more convenient, but now our work is all done online, so it's better. We also appreciated living near good schools in the city. But all schools are now online too."
Grace also continues to rely on conveniences like grocery delivery services, online shopping, and more.
ADVERTISEMENT - CONTINUE READING BELOW
6. They enjoy a friendly, familial atmosphere.
"Most of all, relatives are close by," Grace says, as Angat is her husband's hometown. "We get to live in a friendlier, warmer, and more loving community. Help for anything we need is always available."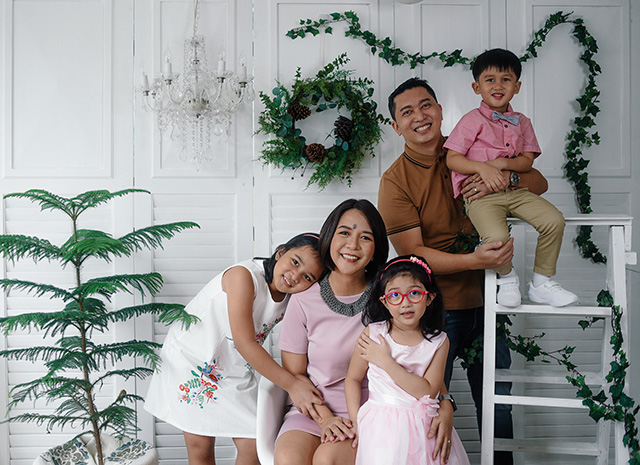 They've also experienced the generosity of their neighbors and family. "We don't have a lot of fast foods nearby, we only have Jollibee. But we get to have free food from relatives and friends around us! It's like always having ayuda—ayudang ulam, ayudang prutas, ayudang bagong pitas na gulay—people around us are so thoughtful to share and give food and fresh produce!"
ADVERTISEMENT - CONTINUE READING BELOW
While Grace and her family are "enjoying living in the province, being close to nature and feeling safe," she also admits to keeping her options open for either staying or moving back to the city in the future.
Grace does recommend this kind of move for those who can make it, but she offers a few caveats. "If you have a choice to live in a safer area, then do it," she says. But ever the financial coach, she urges people consider all factors before moving from an urban area to the province. "For practicality, they should consider work opportunities for them, having good hospitals accessible, and having [a] good internet connection. [And] if they feel they can be content with simpler things."
"In my experience, it was really about planning how our move to the province will change different aspects of our family's financial life. From schooling of the kids, our transportation expenses, daily food budget and others. 

"My advice to those considering to move is to first review if they can continue their work or business or have new sources of income by moving. This would affect their cash flow or the amount of cash flowing in and out of their household every month. In our case, we could continue doing our work from home so our income did not change and so it was easier for us to decide to move. Then we projected the changes in our income and expenses. But moving to the province meant simpler living so we ended up saving more."
ADVERTISEMENT - CONTINUE READING BELOW
Ultimately, Grace says, "Think of your priorities. Your priorities should drive your decision in moving to a new place with your family."
The financial coach offers this final bit of advice: "Moving to the province can lead to more savings, and having savings always gives confidence and security to do big changes in life, especially during this pandemic. So check your savings, as it could save you."
You can learn more about Grace Salvador through her Facebook page, The Budget Mama.
Female Network is now on Quento! Download the app on iOS and Android or visit the Quento website for more articles and videos from Female Network and your favorite websites. 
Load More Stories