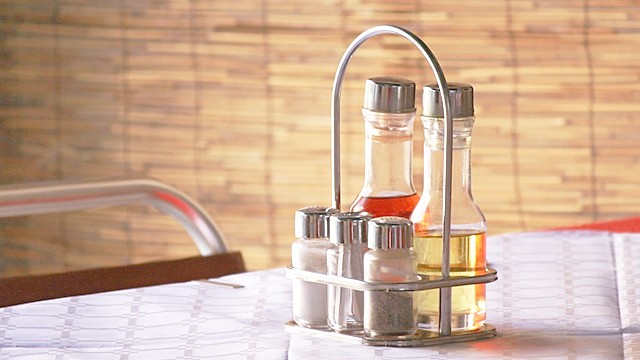 Vinegar isn't just for your signature sawsawan. From cleaning stains to soothing itches, it's almost a go-to agent for all your household needs. Check out these few hacks that can help you fully utilize the power of this kitchen aid:
For Stain Removal

1. If your toddler accidentally draws on your walls with a ballpoint pen or crayon, rub the squiggles with a vinegar-soaked sponge until they come off.
ADVERTISEMENT - CONTINUE READING BELOW
2. Those gross, dark rings in your toilet can removed by pouring a cup of water and vinegar into the bowl and letting it stay overnight. After soaking, scrub it with a toilet brush before flushing.

3. If your faucets look cloudy due to lime buildup, mix 1 teaspoon of vinegar with 2 tablespoons of salt, and wipe your fixtures with it.

4. Remove grease stains on your stove top with a cloth dampened by a mixture of white vinegar and water.


For Cleansing and Deodorizing

5. Having a hard time wiping your microwave oven clean? Mix ¼ vinegar in 1 cup of water and zap it for five minutes in the highest setting. The mixture's steam will help loosen the grime, and will make it easier for you to wipe the walls of your microwave clean.

6. Wood chopping boards can breed lots of harmful bacteria when not properly disinfected. To avoid this, rinse them with white vinegar after every use.

7. If you're having a hard time removing deodorant stains from your blouses, simply wipe them off using a cloth soaked in vinegar, then rinse in cold water.

8. To remove the scent of pet urine on your floor, spritz the area with a water-and-vinegar solution. Let it stand for a few minutes before blotting it off until the surface is almost dry. Sprinkle a bit of baking soda over the damp area and let it stay. The following day, sweep or vacuum the residue.


For Beauty, Hygiene, and Health

9. Pour vinegar over bee, caterpillar, and jellyfish stings to reduce itchiness and neutralize the poison.

10. Make a non-toxic nail polish remover using lemon juice and vinegar.

11. Soak warts in apple cider vinegar and cover them overnight to get rid of them faster.

12. Soothe muscle aches and pains by bathing in warm water with vinegar and lavender oil.

ADVERTISEMENT - CONTINUE READING BELOW

Sources: All You, Vinegar Tips, Reader's Digest
Comments
Load More Stories