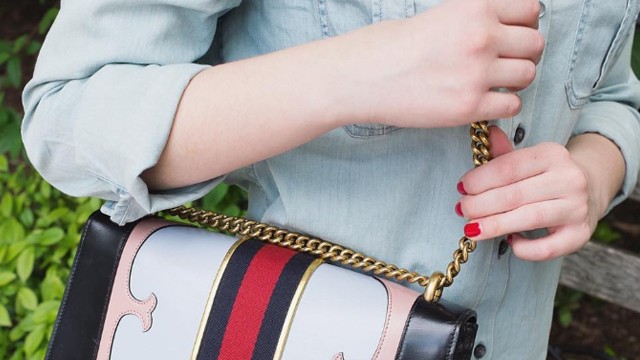 A lot of women love shoulder bags because they can hold almost everything and anything – but that's precisely why they can be hurting your neck, shoulders, and back.

According New York-based chiropractor Dr. Karen Erickson in an article on Huffington Post, a heavy shoulder bag not only interferes with your natural gait; it also overstresses your muscles. "We see asymmetry in posture – like, one shoulder's higher than the other – from this chronic forcing of the muscles on one side to become more developed than the muscles on the other side," she says. In fact, making one shoulder continuously support a heavy load can tighten your muscles and result in painful strain. "When that happens, it can cause a lot of stiffness in the upper back, the shoulder area, and the neck."

Prolonged shoulder and back muscle strain can lead to tension headaches. It can also develop into neck arthritis, which affects your vertebrae.

To avoid this mounting discomfort, here's something you can try: Take out everything that you have in your bag, and see if you really need everything that you're lugging around on a daily basis. Be a minimalist. Remove unnecessary makeup and beauty products, and try clearing out useless receipts, coins, and cards from your wallet. You'll be surprised at how much you don't really need.

You should also be conscious about switching shoulders when carrying your shoulder bag, as it helps distributes tension, while opting for bags with thicker straps can lower the risk of muscle injury that thinner straps may trigger.

If your muscle pain persists even after these changes, visit your nearest physical rehab specialist.


ADVERTISEMENT - CONTINUE READING BELOW
Comments
Load More Stories