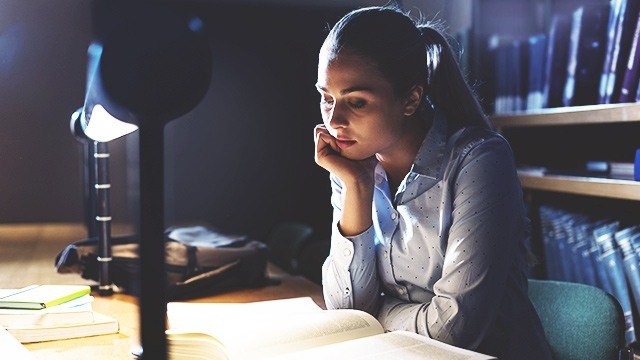 Preparing a woman's body for pregnancy entails dedication. Many already eat healthy, engage in some form of exercise, and take prenatal vitamins and folic acid supplements to ensure that their bodies would be an ideal vessel to nurture a new life.
These lifestyle changes can be implemented gradually or drastically, depending on who you ask. But it definitely takes a lot of discipline to stick to a new, healthier lifestyle in anticipation of your pregnancy. But what if it's your job that may be hindering your chances of conception?
According to a new study, there are two job descriptions you should avoid if you're planning a pregnancy: the night shift and manual labor. The research, published in the journal Occupational and Environmental Medicine, found that women who have nine-to-five jobs are more likely to get pregnant than women working during ungodly hours and who have jobs that require a lot of heavy lifting.
ADVERTISEMENT - CONTINUE READING BELOW
There have been other research on the connection between occupation and fertility. A 2015 study found a link between heavy lifting at work and irregular menstrual cycles, and another in 2013 between night-shift work and an increased risk for miscarriage. Another study, published in 2015, found that female nurses who frequently lifted heavy loads at work and at longer hours took longer to conceive. This is the first one that examined how shift work or manual labor may be adversely affecting egg production and quality, as opposed to accelerating ovarian aging.
The research team at the Harvard T.H. Chan School of Public Health studied more than 470 women in their 30s who are undergoing fertility treatment in a Massachusetts clinic, and compared the physical demands of their jobs with their genes and four reproductive biomarkers: the woman's "ovarian reserve" or number of eggs the woman still had in her body, the levels of follicle-stimulating hormone that regulates the reproductive processes and rises as fertility declines, her estrogen levels, and the woman's number of mature eggs capable of developing into healthy embryos.
Women with physically demanding jobs had an 8.8-percent fewer number of reserves of eggs than those whose work did not regularly require heavy lifting. These women also had 14.1-percent less mature eggs. The study didn't explain how heavy lifting could be causing a woman's egg production and health to decline, but suggested that the body's response to repetitive physical stress could affect a woman's ability to produce good-quality eggs.
Those women who worked in the evening, night, or in rotation shifts also had a reduced number of mature eggs. The researchers believe that nightshift employees may disrupt their circadian rhythm and prevent eggs from developing or maturing. A shift in body clock could also cause the physical body stress, which may affect a woman's ability to conceive.
ADVERTISEMENT - CONTINUE READING BELOW
"Our study suggests that women who are planning pregnancy should be cognizant of the potential negative impacts that non-day shift and heavy lifting could have on their reproductive health," said Lidia Mínguez-Alarcón, a research fellow in the Department of Environmental Health and co-author of the study, in a statement. The researchers, however, have yet to find a similar association in women not in need of fertility treatments. More research is needed to determine if a woman's egg production and quality can be improved if one indeed makes a career change and avoids these working conditions.
So don't quit your job just yet. Prioritize your health if you're preparing to get pregnant -- that means not just taking care of your physical body, but also making sure you're ready emotionally, mentally, and spiritually.
This story originally appeared on Smartparenting.com.ph.
* Minor edits have been made by the Femalenetwork.com editors.
Comments
Load More Stories