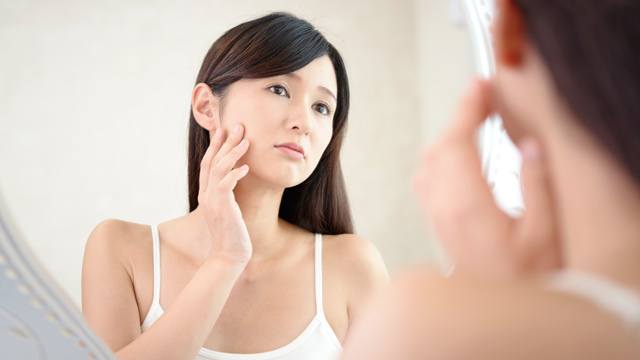 You probably enjoy a bag of chicharon or potato chips every so often, and that's okay. The problem is when you go overboard and binge because not only are you not getting the right kind of nutrients, you're also ingesting something that can increase your bad cholesterol—specifically, trans fats.
ADVERTISEMENT - CONTINUE READING BELOW
According to Mayo Clinic, trans fat is "the worst type of fat you can eat." While meat and dairy produce small amounts of naturally-occurring trans fat, industrial trans fat is formed through adding hydrogen to vegetable oil, which gives it longer shelf-life. This is why most snacks and canned goods are known to have high amounts of it.
As trans fat is known to increase bad cholesterol or low-density lipoprotein (LDL), consuming too much of it can eventually up your risk of type 2 diabetes, stroke, and heart attack. But it doesn't only hurt you from the inside; it's also said to make you look older than you really are.
"Trans fats promote inflammation," says American Academy of Dermatology fellow Dr. Ariel Ostad on Health.com.  Inflammation can affect your skin's collagen production and quickly cause wrinkles. Moreover, it can also strip your skin off its natural protection and make it more vulnerable to UV damage.
ADVERTISEMENT - CONTINUE READING BELOW
So the next time you go grocery shopping, always check the label for trans fats (and remember that zero trans fats can mean that what you're buying can still possibly have traces of it). If you can lessen your consumption of processed and fried food, all the better. Load up on fruits and veggies, drink lots of water, and help keep your skin look young and feel supple.
Comments
Load More Stories