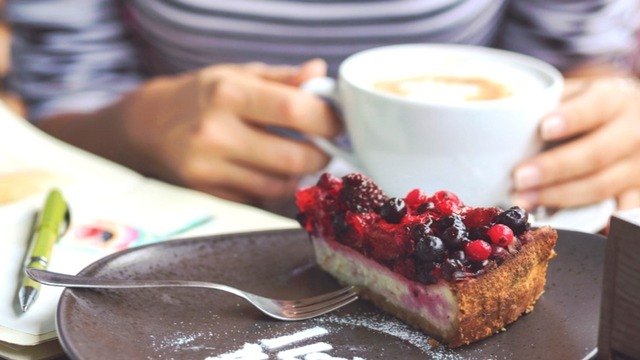 Prepping to leave for work on weekday mornings can be chaotic, leaving breakfast as an afterthought, almost like a luxury. But they don't call breakfast the most important meal of the day for nothing. Here are a few mistakes we make when we rush morning meals.
1. We tell ourselves "pwede na siguro isang kagat."
It is an easy mistake in the midst of the morning household chaos. People who don't eat enough breakfast or skip it entirely often consume more calories throughout the rest of the day, says KidsHealth. Compared to breakfast eaters, they feel hungrier quicker, so they are more likely to snack on high-calorie food before lunch or overeat at lunchtime. The takeaway? Eating the right amount -- about 400 calories -- keeps your weight in check.

What are your food options? A hard boiled egg, half a cup of oatmeal, banana, and a half cup of low-fat cheese can easily be your breakfast spread. Each one is 100 calories for a total of 400 calories.

Eating enough in the morning can keep your heart healthy, too. According to a recent statement from the American Heart Association (AHA), "allocating more calories earlier in the day might help reduce cardiovascular disease risk." 
ADVERTISEMENT - CONTINUE READING BELOW
2. We skip breakfast altogether.
Wondering why you feel sluggish at work in the morning? It's the lack of breakfast. We can feel tired, restless and irritable without any fuel to power us throughout the day. 
People who skip breakfast are also more likely to have inadequate nutrition, be obese and be diagnosed with diabetes, said Marie-Pierre St-Onge, Ph.D., writing group chair in a statement published in the journal, Circulation. In comparison, people who do eat breakfast are less likely to have high cholesterol and blood pressure.
3. We eat an unbalanced breakfast.

Your morning meal should be balanced just like lunch and dinner. Have carbohydrates and fiber (whole grain cereal, wheat bread, brown rice, etc.), which are good sources of energy and will keep your family feeling fuller for longer. Don't leave out protein (meat, poultry, fish, etc.), vegetables, and fruits. It adds up to your daily nutrition requirement and promotes healthy eating. 
Cereal and milk are all right, but a banana on the side makes it better. Luckily with Pinoy breakfasts, a balanced meal is easy to achieve. Brown rice, egg, tomato slices and bangus make a delicious morning meal! 
4. We reach for junk food.
You're thinking of chips and fries. But, technically, any food that gives you empty calories can be considered junk food. "Cereals that pack in as much sugar as junk food should not be considered part of a healthy breakfast or diet," nutritionist Dawn Undurraga told Forbes. 

When buying cereal, check the nutrition label for the amount of sugar per serving it contains. Undurraga recommends aiming for 4 grams of sugar or below. 
ADVERTISEMENT - CONTINUE READING BELOW
5. We don't prepare ahead. 
According to the AHA, planning what you eat, and when you eat, it leads to a healthier diet and lifestyle. Do a weekly menu for the whole family. Try bulk cooking on weekends. Or delegate make-ahead meals to yayas. If these don't work, how about breakfast morning smoothies you can drink in the car. Here's a great one from Yummy.
If you're in a rush, check out this 100-calorie snack list. You're bound to find at least three food items for a quick bite but still within the 400-calorie range. 

Source: AHA, KidsHealth, National Health Service (U.K.), WebMD
This story originally appeared on SmartParenting.com.ph.
Minor edits have been made by FemaleNetwork.com editors.
Comments
Load More Stories