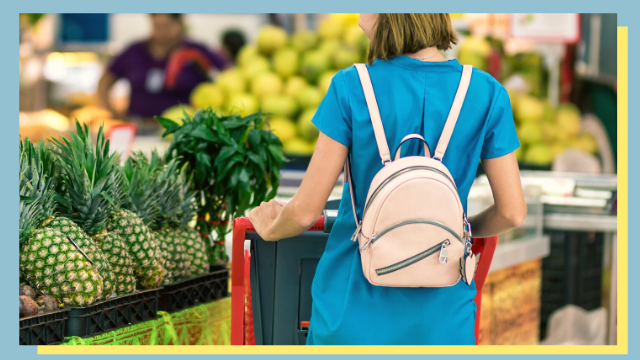 You'll need to do more than just make a grocery list the next time you go on your supplies run.  
The COVID-19 pandemic has gripped the world in such a way that community quarantines are necessary. It has placed everyone in a unique state of paranoia and cautiousness. While this is totally understandable, we can continue with our lives with some preventive measures in place.  
ADVERTISEMENT - CONTINUE READING BELOW
Supermarkets and palengkes provide one of the basic services necessary: food and basic household supplies. Most supermarkets are open for a limited time and many are implementing certain guidelines that are necessary to ensure not only the safety of its patrons and employees but that also adhere to the guidelines set by the quarantine. 
Here is everything you need to know when you go out on your food supply run: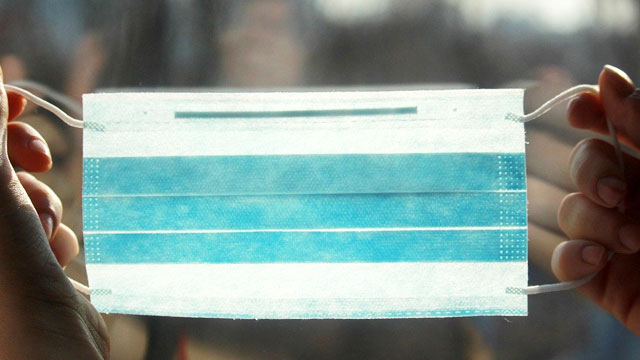 1. Bring a mask.  
Wearing a mask is now a standard preventive measure for everyone so that any possibility of transmitting the virus is limited. Several supermarkets have adopted this policy so together with your reusable bags, bring and wear a mask, too.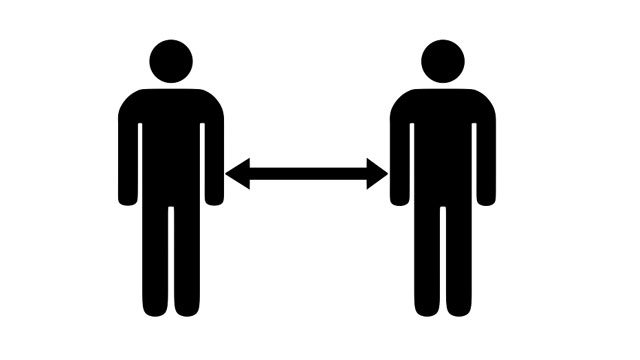 ADVERTISEMENT - CONTINUE READING BELOW
2. Practice social distancing.  
"Social distancing" means maintaining a space of at least 1-meter distance from another person. This has been implemented in all establishments, including the crowd and lines at the supermarket. If you're unsure how far 1 meter is from another person, heed the lines that some supermarkets have marked on its tiles or measure the distance between your shoulder to the tips of your outstretched arm as a guide. 
ADVERTISEMENT - CONTINUE READING BELOW
3. Wait your turn. 
The lines are long and the wait may be even longer. However, to comply with all the rules and measures to keep you safe, supermarkets have also started to limit the number of people inside their supermarkets so bring a book or play a game while you wait.   
ADVERTISEMENT - CONTINUE READING BELOW
4. Don't panic buy or hoard. 
The Department of Trade and Industry (DTI) released a memo last March 19 regarding hoarding and anti-panic-buying, detailing the limitations on how many basic goods each person can buy. Not only that, but a price freeze on basic goods has also been declared which is automatic when a state of calamity has been declared.   
5. Go ahead and buy fresh produce.  
If you're worried that fresh food such as fruits and vegetables might be contaminated, that's a valid concern. However, there is no evidence yet to indicate that the virus can be transmitted through food. There is no need to survive the quarantine period on canned goods alone! 
However, you can practice your usual food safety procedures just to be on the safe side. Here's what you should be doing each time you prepare any type of food:
Wash the kitchen counter, its surrounding surfaces, and tools regularly. 
Wash your hands before and after touching food. 
Keep raw and cooked food plates separate.
ADVERTISEMENT - CONTINUE READING BELOW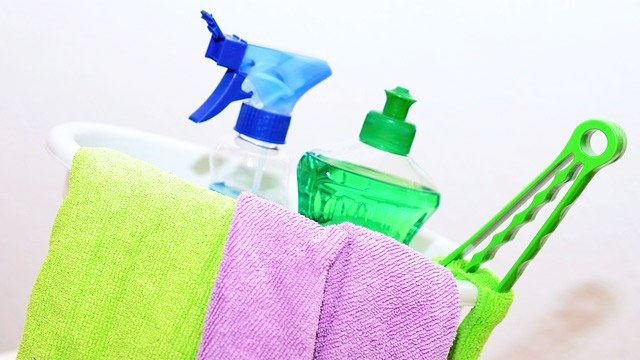 6. Disinfect yourself but also other surfaces when you get home.
You may be using alcohol and wearing a mask but this doesn't exclude your hands from touching or holding items that are not sanitized. This includes the car seats and handles you touch when you enter and exit your vehicle each time. You should be sanitizing your wallet, bag, and your hands again especially after handling money! 
ADVERTISEMENT - CONTINUE READING BELOW
While supermarkets are doing their part in sanitizing its stores and equipment, there is no harm in taking the extra precaution, too, and do it yourself. Here are other surfaces and items you might want to sanitize or wipe down when you go out: Spray a disinfectant inside your car after exiting your vehicle with every trip.
Spray then wipe down these:
exterior car door and trunk handles; 
the grocery basket and shopping cart handles;
your phone, wallet, bag, and payment cards.  
7. Wash the packaging, too. 
Before opening canned goods, you should be at least rinsing off the cans before doing so. That's because cans can be contaminated with more than just the COVID-19 virus as it sits on supermarket shelves. Just like you rinse fresh produce before prepping and eating, you can do the same for almost all packaged food, too.
However, some packaging may not survive a thorough washing, such as cardboard. If you're still worried about contracting the virus on these surfaces, you can remove the packaging and transfer to reusable jars and containers, and label each so you know exactly what you're reaching for. 
ADVERTISEMENT - CONTINUE READING BELOW
The quarantine won't last forever but while it's in place, let's all do our part in ensuring that we not only stay safe but also keep others safe, too. 
Load More Stories