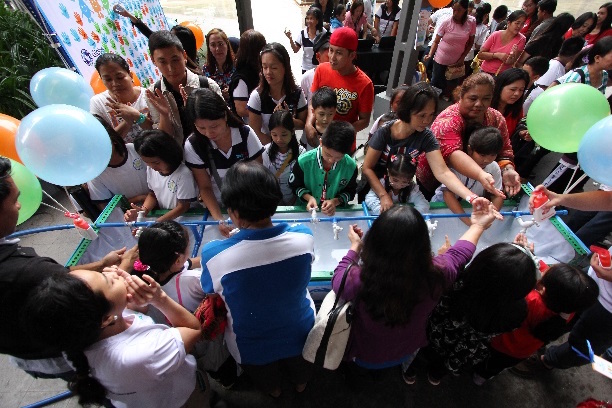 The common cold is one of the top reasons why children miss school. Kids between 7 to 12 years old can experience anywhere between 10 to 12 bouts of the common cold in a year. It is also a viral illness—when a child sneezes into his hands and touches another child's hand, then you've got a virus transfer. And here's the reason why doctors always advise moms to have their kids with colds stay home: the virus can survive on inanimate objects, from doorknobs to school supplies, for as long as three hours. 
ADVERTISEMENT - CONTINUE READING BELOW
CONTINUE READING BELOW
Recommended Videos
Your best defense to protect your child and prevent him from spreading the disease? Teach him to frequently—and properly!—wash his hands. Putting the hands under running water for five seconds doesn't count. It's actually a  7-step, 20 second process, according to Manila Water Foundation, which recently led a Global Handwashing Day campaign all over the Philippines. Their infographic shows some devoted scrubbing of the palms, fingertips, fingernails, front and back of your hands. Don't forget the soap, of course.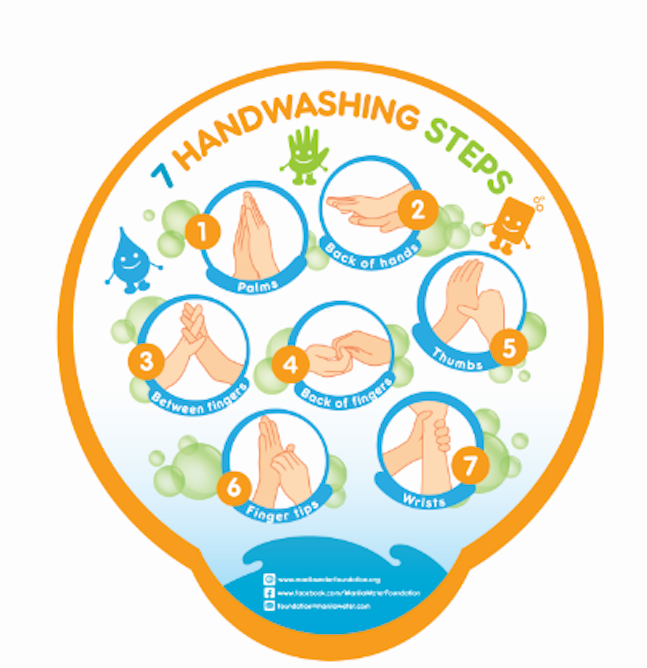 ADVERTISEMENT - CONTINUE READING BELOW
Proper hand washing should be done:
 
Before and after eating

After using the toilet

After sneezing or coughing

After playtime 
By the way, learning proper handwashing with soap and water has proven to be the best intervention in preventing diseases such as diarrhea and acute respiratory infections. In the Philippines, the Department of Health cites pneumonia as the third leading cause of deaths among children under the age of 5, estimated at more than 10,000 children. Proper handwashing can reduce respiratory infections by 21% in children.
If your child already has the cold,  doctors recommend drinking lots of fluids, which can help relieve nasal congestion, soothe the throat, and help in releasing phlegm. He needs to avoid excessively hot or cold drinks and highly flavored foods that can easily irritate the throat. Use your humidifier if you have one. The steam produced helps ease the discomfort of a congested nose. Nasal irrigation, or the flushing of a warm saline solution through the nostrils, can help ease nasal blockages as well.
ADVERTISEMENT - CONTINUE READING BELOW
By the way, all of the above applies to grownups, too. Go wash your hands now. 
PHOTOS: Manila Water Foundation 
Comments
Load More Stories