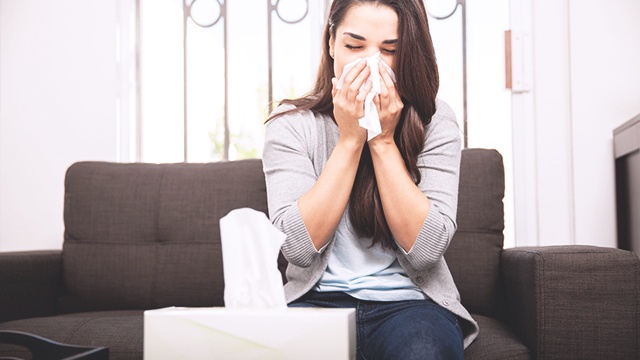 We've all been there, waking up alone at home only to realize that you were woken up by a high fever, a stomach virus—or worse, both. It sometimes takes too much energy to get dressed to visit a doctor and so we end up staying home and riding it out—occassionally drinking the wrong medicine, or incorrectly self-diagnosing something that needed immediate medical attention.
ADVERTISEMENT - CONTINUE READING BELOW
Thanks to technology, our choices aren't limited anymore, especially when it comes to our health. There's a new app called AIDE, and it's the first app in the country where you can book a health professional, from a doctor to a private nurse. 
"AIDE was born from necessity," says Pamela Bugayong-Donato, AIDE co-founder and managing director, who is also a mom and a banking professional. "We needed a private duty nurse for our 90-year-old Lola and we had no idea how to find one, so we asked ourselves 'Isn't there an app for this?' and since the answer was 'no,' we decided to make one," she explains.
ADVERTISEMENT - CONTINUE READING BELOW
Here's how to use the free app:
1) CHOOSE the kind of medical service you require.
2) SET the date, time, and location of your appointment.
3) BOOK and choose a medical professional from the database.
4) CHECK UP is the time your doctor will come to you wherever you are.

So whether it's a concern about your perenially painful period, a vaccination shot for your baby, geriatric care for your elderly parent, or even a quick check-up for your pet (yes, they also have veterinarians), all you need is your mobile phone to get fast and convenient medical care.
Bugayong elaborates, "AIDE is an extension of the outpatient department of most hospitals, so we deal with outpatient cases. It helps the patient to avoid having to go to the emergency room [or the clinic] just for a simple cough or fever, which would expose him to a higher risk of hospital-acquired infections." It is especially beneficial to young kids whose underdeveloped immune system might make them more susceptible to airborne infection than adults.
ADVERTISEMENT - CONTINUE READING BELOW
AIDE currently works with a large network of close to 3,000 doctors, nurses, physical therapists, and other specialists, and it has partnered with Hi-Precision Lab for diagnostics. It is how they are able to quickly match a patient with a medical professional.  
"When a patient is in need of a checkup, our physicians are ready to be there in three to four hours (at the earliest), but we usually deal with scheduled appointments for the next day," she adds. 
But what about medical equipment needed for the check-up, which the patient might not have at home? Bugayong assures us, "Our physicians, physical therapists and nurses all have their own equipment and are ready to deal with any case before going to the patient's house. They come prepared always."
The consultation fee for an appointment may range from P750 to P2,000, which at the moment isn't yet covered by health cards or HMO plans.

The app's service is still in its early stages, but the app is rife with possibilities. In the next few months, they are looking to be able to respond to emergency cases in partnership with an ambulance service, expand their coverage to reach even remote areas in the Philippines -- who knows where it could lead to next? 
ADVERTISEMENT - CONTINUE READING BELOW
Download the AIDE App on the Apple Store or Google Play, and watch the video below to find out how it works:
This story originally appeared on Smartparenting.com.ph.
* Minor edits have been made by the Femalenetwork.com editors.
Comments
Load More Stories